Nlikes over at My Dissolute Life has posted some graph porn showing his posting history (wow, he's had some prolific months!).
I was jealous (I mean… graph porn!!), so I thought I would steal his idea and do the same. I thought I might even see some patterns since I feel like I am in a bit of a writing slump right now. Maybe it's seasonal! Maybe it's life stuff!
*click for bigger versions*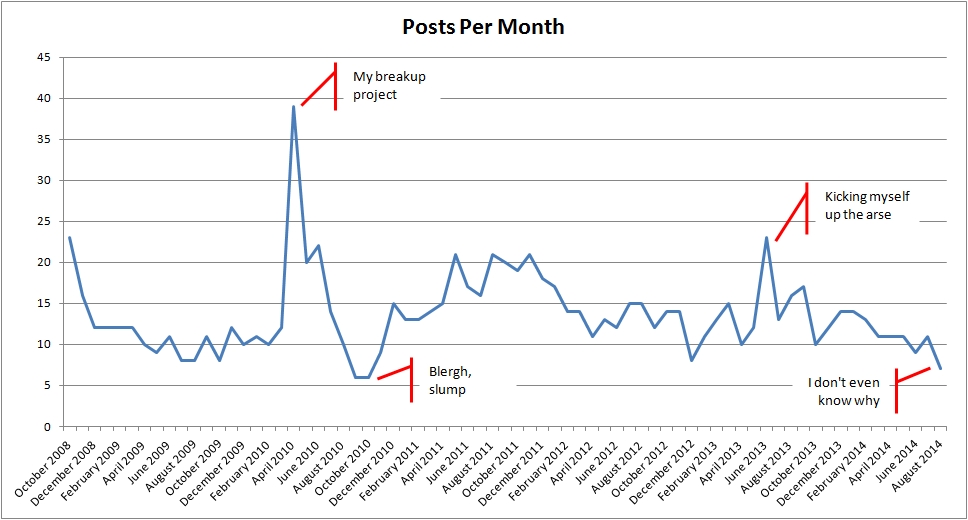 Hmmm… not really very enlightening. I average around 13 posts a month. I do remember a time when letting 2 days pass without a post made me feel angsty. By contrast, last month it was 5 or more days between posts: there's not much going on, most of the topics I want to write about have been covered already, and I have no lovely boy to inspire new fabulous hot BDSM vignettes! Oh woe!
While I was on the graph porn, I thought I'd do a 'where are my readers from' addition. Look, here you all are!!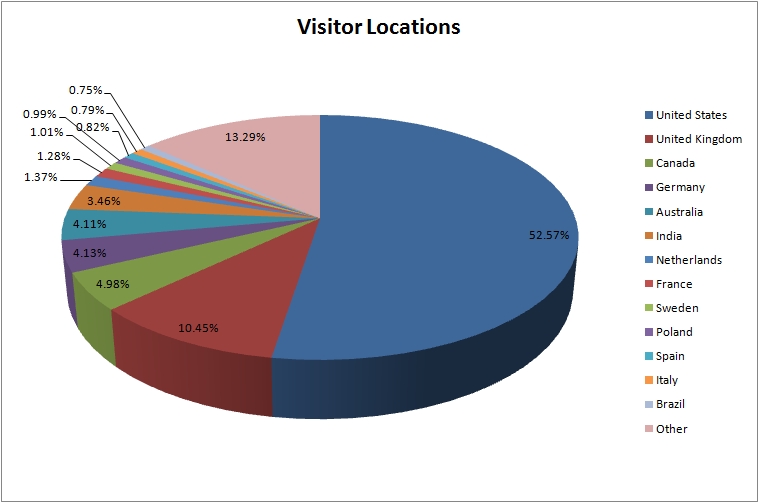 Then I thought I'd finish with a list of my top posts of all time (since whenever the stats started recording anyway).