There are some questions that you asked in my survey that are easy to answer, I like easy! If you want to out yourselves as the owners of said questions by fessing up in the comments, feel free… the confession box is open…
Ready? Here goes:
A daily cartoon strip?
*laugh* Ummmm… no, but that did make me laugh. And I have included a couple that I stole from elsewhere*, just for you!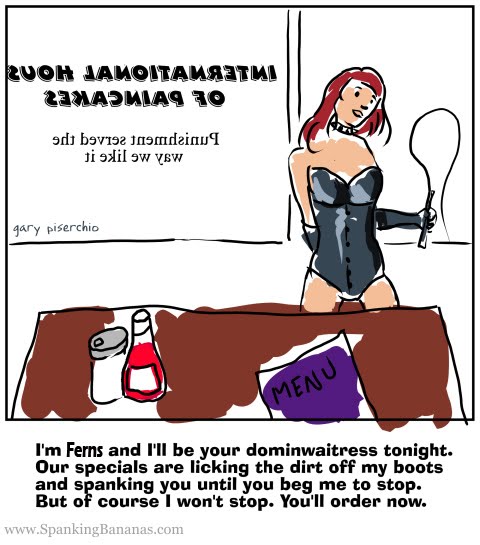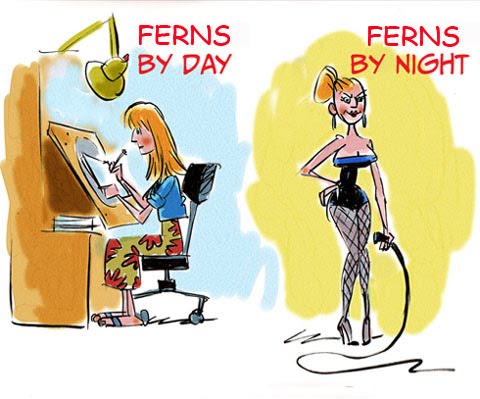 (I look exactly like that, by the way…)
I cringe at 'domme' every time.
Not a question, but I just wanted to say… Domme Domme Domme Domme. Heh.
Curious if you have ever had a female sub… ?
No, I haven't. My first love, though, was female. She spoilt me for other women.
Are you perfect?
I think this might have been a rhetorical question, but the answer is, of course, a resounding and completely objective 'hell yes!'
I've always wondered where in the world you live!
Australia. By the way, you are a rubbish stalker… that information is on my profile here, and a very superficial digging would narrow it down further! When, oh when will I get a decent stalker befitting of my station in life!?
Can you call a D/s relationship sweet?
Yes! A hundred times yes! And thank you for referring to my relationship with my boy that way. I *do* think that D/s relationships are terribly sweet and hugely, unutterably romantic.
The survey is now closed, sorry. Maybe I'll run another one sometime…

* Not only stole, but edited because I am an ego maniac… apologies to the original artists for defacing their work! I shall rectify immediately upon threat of legal action.

First from: http://www.spankingbananas.com/2008/07/whatll-you-have.html
Second from: