FINE I'M EXAGGERATING!!
After my my last post where I announced that Happy Femdom Stories Volume 1 is available for free, I asked people all over social media to join in to see if we could get a book about real-life F/m relationships to the #1 spot on Amazon.
We didn't quite make it, but my goodness we had a good run at it.
The peak results looked like this: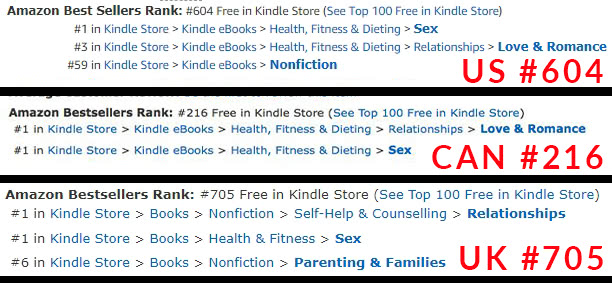 US:
#604, and #1 and #3 in two categories.
Canada:
#216, and #1 in both categories.
UK:
#705, and #1 in two categories.
For context, there … Continue Reading