Summer isn't here yet, but it's coming with a vengeance. Around 35C (95F) these last couple of days, a lazy heat-haze hanging thick over the water. It shouldn't officially be hot for another month, but here we are.
I'm back to light sarongs, wide-open windows to try and catch cool-ish breezes, blessed iced coffee in the mornings.
As for #dommelife, hmmm…
I've been doing some more study this year: Finished a 2 year web technology course in 7 months with my final subject completed at the end of September. I had been alternatively cruising, then smashing out subjects really quickly with little pockets of hyper-activity. Repeating every month or two. I did a final push in the last month to get it finished, so that took up quite a bit of time and energy at the end there. Done now. Yay me!
—
On the emotional front, I've been angry in a way I've not really felt before. I don't normally express negativity on social media because I've found it doesn't help me to deal with it. It's not personal anger: Nothing bad has happened to me. It's political. Separating the political from the personal becomes impossible, though, when the hatred for women, for minorities, for the powerless and disenfranchised hits a certain point. When men I consider 'good men' spout the same hatred at me under the guise of 'rational' and 'logical' intellectualising, I just… can't any more.
I angry-tweeted about it and I really never do that. But I hit peak 'fuck this fucking bullshit' and could not hold it in for another second.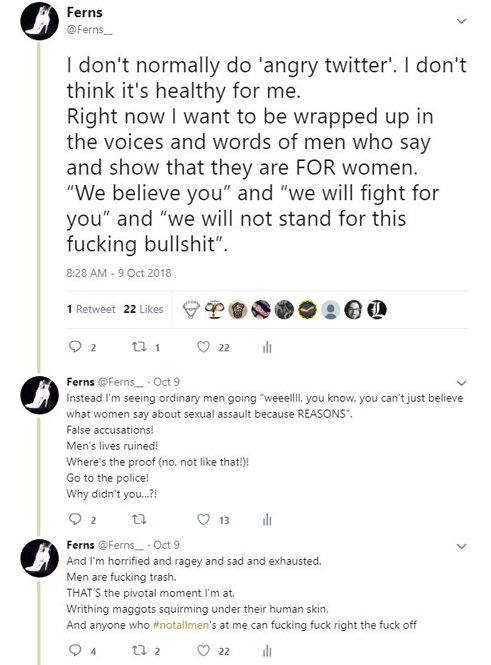 I withdrew from people for a bit to try and avoid spilling my anger onto everything and everyone because for a while there it coloured everything with a red-hot veil of rage.
The upside: I have written 10,000 words of pure rage porn out of it.
What is 'rage porn'? It is pretty much just anger and violence writ large in a femdom context. It is not sexy, it is not consensual, it is not pretty. It's brutal and ugly and alienating and unlike anything I've ever written.
It's not finished yet, but wow, hammering it out has been cathartic. I've called it 'Rage: A Femdom Story'. I'm going to release it towards the end of November: Rage as Christmas gift, amirite?! Here's a snippet.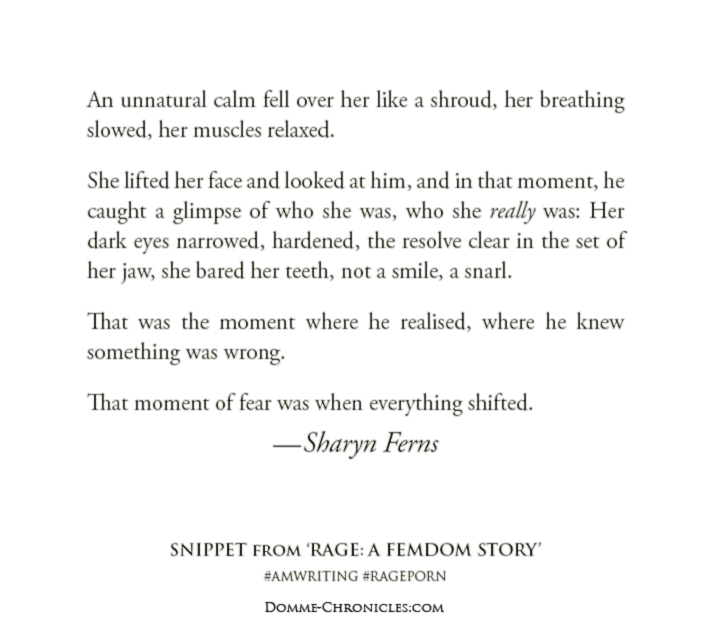 If you want to be the first to see the cover and be the first to be notified when it's out so you can grab it at an introductory discount price, join my mailing list.
I'm not JUST all about the rage, though. Aw hell no!
—
I'm also working on some happies, which is a much-needed dose of goodness in the midst of not-goodness.
I'll be releasing 'Happy Femdom Stories Volume 2' in a week or so. I'm so excited about it! (UPDATE: Here it is!!)
It will be another 25 wonderful stories from real-life F/m folks in happy relationships. It's a shot of pure unadulterated happiness.
Here's my existing and my soon-to-be happy-makers side-by-side :).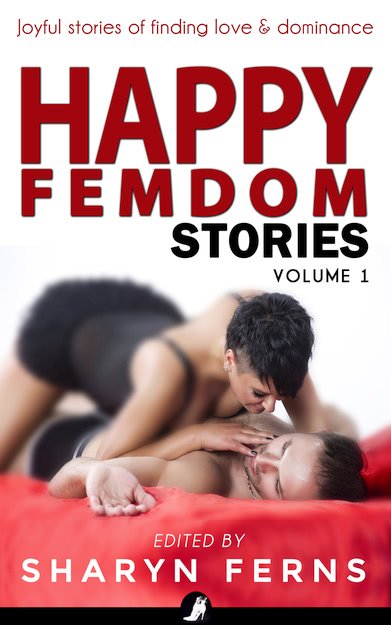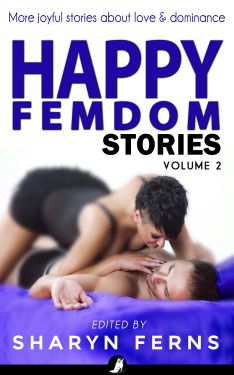 —
I'm also working on a secret project (ooh!) with MFMWKE ('My Fabulous Man Who Knows Everything') who has done a ton of work including the tedious work of waiting forever for my input while I've been distracted by other things.
We're wanting to deliver something useful to the BDSM community. A few lovelies have given me some feedback on it already (thank you!), and I'll be asking for more reviewers via my mailing list when I think it's ready.
My perfectionism plus MFMWKE's amazing technical skills means I struggle to pull the 'ok let's goooo!' trigger because I keep asking for 'just one more thing…' and I know he can do it.
—
I'm MAYBE (no promises) going to record a podcast this afternoon, champagne in hand tackling months worth of questions from my inbox. If you want me to talk to you now (instead of, you know, 'months from now'…), head on over to my Ask Me page and get in quick with your question/comment/sweetness.
If I get that done today, you'll get to hear my Australian non-accent in your ears again in a week or so.
—
As for my love life… *flails*.
I have not had the emotional energy to go chasing any unicorns. This rage I've been feeling has made me wary of interacting with new submissive men because my tolerance and patience has been at minus gazillionty and it's unfair to inflict that on anyone.
I think I'm coming out the other side of it now vs teetering on the edge of some full blown throat-punching savagery, so if you're my dream sub and you're lurking out there, now's the time. Come pour some sweetness on me. Or some champagne. I'm good with both.