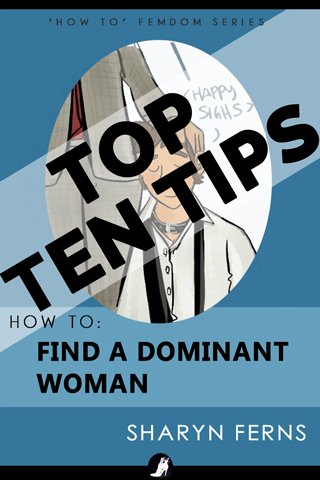 ' How To Find A Dominant Woman' by Sharyn Ferns, Cover art by Submissive Guy Comics

I talked about my book already, but I thought I'd share some highlights.
Firstly, I have to say that finding a partner is hard. Finding an F/m partner is even harder. It just is. Not just for submissive men, but for dominant women also, I should know (feel like I should start singing 'Single Ladies' now…).
Trust me, fabulous submissive men, we WANT to find you.
But in my experience, some submissive men who have the potential to be amazing partners get in … Continue Reading