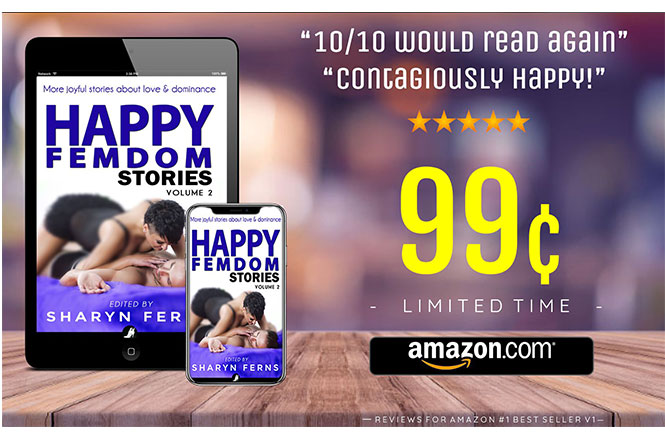 I'm delivering happies!!
In case you aren't aware, I've been collecting real-life stories from folks in happy F/m relationships as part of my 'happy femdom project' for quite a few years now. I released Happy Femdom Stories Volume 1 about a year ago and I'm so delighted to have 25 more wonderful stories to share in Volume 2.
We don't hear enough about real femdom relationships: Not fantasy, not porn, but genuine folks sharing their stories of finding each other and building their unique femdom relationships. The stories are hopeful and uplifting and happy-making.
This volume includes … Continue Reading