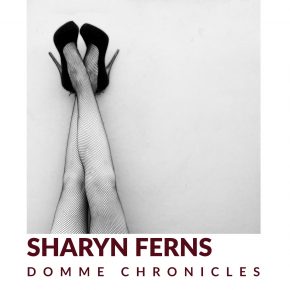 This fulsome femdom podcast Q&A includes the following:
NEW PROJECT ANNOUNCEMENT: I'm creating Femdom audio erotica!
Partner wants me to be 'more dominant'
Do you have advice for your younger self?
How to introduce group CFNM play to my dominant
Do you have a favourite type of nipple clamp?
Facing ruined co-habitation LDR plans because of Covid-19
How to switch in the moment, any suggestions?
Dealing with his performance anxiety
Giving/receiving rimming: Yay or nay?
And more!
The Domme Chronicles podcast is available on iTunes and Spotify: Subscribe if you want to be sure to get my audio porn delivered straight to your ear holes.
___
Want to ask me something? Pop on over to my Ask Me page and do it (though if it's something time-critical, I suggest you ask your question pretty much anywhere else…!). It's completely anonymous, even to me, so nobody will know it was you…
___

[intro music] Shut up and sit down [/intro music]
[00:11]
Hello Dear Listeners, and welcome to my podcast.
My name is Sharyn Ferns and I write on over at domme-chronicles.com. That's W-W-W-dot-D-O-double-M-E-dash-chronicles.com. This is my very irregular podcast where I do reader Q&As. And I think I've got enough for an… hour or so? Who knows! We will both find out together.
And welcome! How'ya doing? I hope everything is okay with you and your loved ones.
[00:56]
Now, before I get to the Q&As, I have an exciting announcement to make. Well, I hope it's exciting for you, it's certainly exciting for me. And, well, it's all about me, as we all know. [laughter]
I've started a new audio project. And what it is, is me reading hot femdom erotica stories. So you can get these hot stories delivered direct to your earholes in my dulcet Australian tones. We all know I don't have an accent, but if I did, it would sound a bit like this. [laugh]
What I'm doing is I'm reading the scorching hot-femdom stories from my book, Domme Chronicles: Tales of love, passion, & domination. For the price of a cup of coffee, you can not only support me, and the work I do here on my podcast, and on my blog, and in various other places, you can also get even more of me whispering in your ear. And not advice, not the boring stuff. The audio porn stuff, the fun stuff.
It's over on Patreon. If you haven't heard of it, it's like a crowd-sourcing subscription-type deal. And you'll find me over on www.patreon.com/DommeChronicles. One word. D-O-double-M-E-chronicles. No dash for that one, just one word. I explain more about it over there, and I won't go on about it too much here, this is going to be it! for now. [laughter]
There's a free sample story there, so you can get an idea of what I'm doing, and you can see if you like it. The free story is called, Biting Him. So if biting is one of your things, it's a good one to get a free sample of, no?
And if you'd like to support me, buy me a cup of coffee, I would adore it. Thank you so much.
Now, moving right along…
[03:17]
What suggestions do you have for someone who wants to promote the ideas of female authority on social media channels?
[sigh]
My suggestion is: Don't do that?
Look, if you… [slight sigh] If this is a kink for you, then it is not cool to go blathering on about your kink to randoms on social media. Or anywhere. If this is a political stance for you, then find some… political representatives who are women, or support women, or policies that support women, or organizations that support women, and go and do some volunteer work, or… um, send them money. Or… do that sort of thing that actually makes a difference to women in the world and that elevates them into actual positions of power, so that we can see a difference in the balance.
So that is my suggestion, good luck with that.
[04:28]
You have a very engaging sweet sadness.
Aww… [laughing] I don't know what to think about that.
I keep hoping you find what you need and want. You are at your most beautiful when you are vulnerable and show us your soft sweetness.
From Lion.
Well, thank you… I think. [slight laugh]
I… am not sure I'm sad overall, though I do of course have moments of sadness, like everybody else. And I also hope I will find what I need and want. And I appreciate the comment about vulnerability, because vulnerability is very difficult for me, and I've written about that in the past, um, so I appreciate that you've given me some support for letting it out. Thank you.
[05:20]
Would you find it flattering if subs tied themselves up before listening to your podcast?
[slightly pained laughter] These are… these are… quite fun question, aren't they?
Umm… no? [laugh]
Look, if you want to do that, I am perfectly cool with it. You go. You do your thing. I am a hundred percent supportive of you doing that if that's something you enjoy. Is it flattering to me? No, I don't think so.
I want to draw parallels to anything where a man does something (or a woman, anybody – but I'm sticking with men for right now, because you know this is from a man) when a man does something that he enjoys and turns— that turns him on, and then says it's for you, stranger lady that I don't know, there is no way to find that flattering. It's got nothing to do with me. So you do it. If you enjoy doing it, I'm all for it. You go.
Is it flattering? No. [laughter]
[06:34]
I am a naturally dominant person, but my husband wants me to take it up a notch: orgasm control, part time chastity, BDSM. I don't see what is in it for me, I'm already dominant but not dominating. How would you explain the benefits to me?
From Jane.
I think, I think this is a very common thing when men want their partners to be dominant. Because they don't present it well and, in actual fact, what they often mean is, "I want you to be dominant in the exact ways that I like." And I'm going to be honest with you, there's often not a lot in that for the woman. [laughter]
So Jane, here's my advice: Sit down with yourself, somewhere comfortable and calming and lovely – in a room that's warm with a glass of your favourite wine, champagne – and have a think about what you would like from your husband. And when I say that, I mean, think broadly: If you could make this relationship more of what you wanted, what would it look like? What would it look like around the house? What would it look like in the morning? What would it look like sexually? What would it look like sensually? What would it look like when you're out in the world?
Imagine he was your perfect partner. And I'm sure he's great, but he's probably not that.
And think about how that would look for you, for real. And then write it out. Actually write it out for yourself, to say, "Here's what would happen in the morning, here's how I would feel, here's what the scenario would look like when we're having breakfast together" – all that sort of business. But insert into it how you would like your life to be different, how it could be improved for you.
Then I suggest you sit down with your husband and say, "Okay, you want me to be more dominant. This is what it looks like. And it doesn't look like your fantasies."
What he wants is someone to fulfill his fantasies, and that's cool – but that is not 'taking it up a notch', that is doing him a favour. That is catering to his wishes. It's not being dominant or being more dominant.
So if you take it to him and say, "Well, here's what my dominance would look like, given my free rein, which you seem to want me to step it up a notch; this is what it would look like." And that opens a door to discussing what he is actually asking you.
And what he is actually asking you is: for you to do for him. And there is nothing wrong with that. There's nothing wrong with him wanting it. What… is wrong with the way it's being approached, is that he is trying to present it as you being more dominant. And that's not what it is. It is you catering to his fetishes and his sexual desires.
And if you want to do that for him, nothing wrong with it, you go ahead and do it. But, by the same token, it is all for him. And I think it's only fair that if you talk to him about actually, "Here's the things I want, this is what my dominance ratcheted up a notch looks like." Then maybe you can come up with some way to join those two together where he gets what he wants, you get what you want, and… maybe you'll find something that works together.
But you're quite right to ask this question, because there are no benefits in that for you. Unless you do it, and you find it's something that is really hot and awesome for you. Then there's that clear benefit. But him presenting it as ratcheting up your dominance is disingenuous at worst. And perhaps just naive; he's— maybe has this idea that, "Well, if I think this is so awesome, she must also think it's so awesome just because." Whereas in actual fact, it's work for you, and it's all the goodness for him.
So yeah, have a chat about that, and frame it differently for him to understand. And if you can come to some middle ground where you get some of what you want, he gets some of what he wants, then you may be living a very happy little, you know, dynamic there that works for both of you.
Best of luck to you.
[11:45]
I'm a submissive guy in a loving D/s relationship…
Congratulations! I always like hearing that.
…and I've been thinking back to when I was younger and wanted a relationship like the one I'm in, and I thought of these pieces of unsolicited advice to my younger self:
1) Be upfront early. But being upfront about being kinky/submissive doesn't mean unleashing [slight laugh] every fantasy at once – leave some mystery.
2) Work out what you want from the relationship. This is not the same as describing your fantasies. For example, 24/7 D/s with service and discipline is important to me because it triggers my feelings of intimacy and vulnerability. Other things can be nice "sometimes" treats.
3) The D/s dynamic will look different depending on who you're in a relationship with. That's part of the fun.
4) Don't worry too much about comparing the numbers of women who identify as dominant online versus those who identify as submissive. Instead of finding a woman who is certified kinky, look for someone who is "good, giving, and game" In brackets: (thanks Dan Savage)
For those who aren't aware, Dan Savage came up with the GGG signifier.
5) Seek a D/s relationship based on loving obedience rather than being a coerced slave— though there can be a little bit of coercion for fun.
Do you have advice for your younger self?
I think those pieces of advice are all very valid and I'm glad that you've come to the realisation that, some of the things maybe your younger self was doing were maybe not so great.
Um. Advice for my younger self? I don't think so.
I– When I was young and I first discovered– well, okay, let me take a step back.
Not in a BDSM sense: When I was young, and before I discovered BDSM, I had a lot of trouble working out the power balances in my relationships. And because I'd never heard of a paradigm where there was an overt power mismatch, I didn't know what to do with these feelings that I had, where I wanted a man who would do whatever I said. And when I got one, I wasn't happy.
And there's a bunch of complex reasons for that, but the main reason was that most vanilla men who will behave that way aren't doing it because they enjoy it, they're doing it because they're scared. And when I say that, I mean they're scared I'm going to be mad at them, they're scared I'm going to leave them, they're scared – in a bad way – of me.
And, so, I had the power, but man, it was bad.
It was bad for them, and it was bad for me.
So advice to my younger self would be… [exasperated laugh] I want to say 'go online and find some more information', but there was no such thing then. I don't know what advice I could have given myself to… not fall into that… kind of trap.
I learnt with a, a very nice vanilla man who was– had a very strong character, and who did what I wanted anyway when I was about twenty-five. So by twenty-five I had found, in a vanilla man, really what I wanted. So I guess it didn't take me that long… but from, you know, sixteen to twenty-five, when I was having dates and going– having relationships with boys and with men, it was a real challenge for me. So it would have been nice if I found earlier, but I'm not sure I could have given myself any advice to make it happen.
That was a very… [laughing] a very non-illuminating answer. [laughter] Sorry about that.
And for the record, I read these as I'm talking about them. I don't read them beforehand and come up with answers. So, sometimes, I just don't have a good answer. I know, it's shocking, right? But it's the truth.
[16:06]
A long time ago, I applied to be a server at a lady's tea and rhetoric society luncheon…
Hmmm.
…hosted and attended to by dommes and served by sub males wearing only bow ties.
I was so nervous on the phone as we set up my interview. But before I could get an audience with the committee, the group disbanded. I was so disappointed because the thought of serving a group is one of my most exciting bucket-list entries.
Can you share any erotic experiences you've had with luncheons or parties hosted by yourself or other dominants?
I can't. [laughter] Not just because that's not really what this podcast is, but because I've never done it. And the reason I've never done it is because – I want to say all, but I'm going to say most – most of the femdom-type ladies' teas or, um, events with males serving the women, and that sort of dynamic going on, included humiliation games. And I hate that, I hate it. So much!
I would absolutely be in for a classy little do where you get a little bit dressed up and you have fabulous little– little treats that the submissives have, have maybe made. And you get served tea and champagne. That is gorgeous to me and I would love that.
But the, the way they're run – in my area anyway – is that they always, always, always have awful humiliation games that I hate, where it's like, "Haha. You're so pathetic." And I do not like it. I don't like it in my personal relationships. I don't like it in public. I don't think it's sexy. I don't think it's cute. It just makes me cringe, and I'm not a fan. So I've never been to one.
So that's my story. And I've certainly never hosted one, because I'm not a community person; I wouldn't have anyone to invite. [laughter] Oh, look at me being sad! [laughter]
[18:15]
Ms. Ferns, hello! Exclamation.
My girlfriend and I do a lot of clothed-female, naked male in our femdom play. We both enjoy the power exchange. As of late, I have fantasized about seeing her have CFNM play (post-COVID, of course) with other nude men. I'd like to see her experience the power exchange in that setting and it is my hope that it would give her a thrill and even greater sense of empowerment. The communication in our relationship is great, but I am still a little nervous about bringing this fantasy up to her. Any advice or ideas would be appreciated. Thank you. You, your blog, and podcast are awesome!
[laugh] Thank you for the little compliment thrown in it at the end there. I appreciate it.
Um, my suggestion to you would be to take the pressure off. Find a local CFNM, uh, event and go to that. Even if it's not local, do a little bit of travel for it. Because, honestly, the work she would have to do to find men that she wants to see naked, that she would trust to have in her space, that would be safe for her in all sorts of ways, is huge. It's– and it would be awful. And she could, of course, delegate that to you, but there's a lot of pressure in bringing a bunch of men into your home, really, environment and feeling like you have to be the focus of all their attention.
And if that's not the thing that she's expressed interest in, I think it's a lot of pressure to place on her. So yeah, I would find, try and find, um, a community event where that's going on. And do it there. And then she can have a nice safe introduction, and see if she likes it. And see if maybe some of the people that are involved there would like to do, you know, a private party – if you want to continue with that, or if you are both – end up being more interested in that. So yeah, that's my suggestion.
[20:31]
Hey Ferns, how's it going?
It's going pretty good, thank you.
Love the blog as always.
Thank you.
My question is: After many a year being a dommelier [ed. pronounced here as dom-i-leer] [laughter] (like sommelier – so I, I mispronounced that, dommelier [ed. pronounced like sommelier this time] – but you're concerned with bruising of actual skin rather than grape skins) – [laughter] This is so— so fun this question. Do you have a good collection of nipple clamps? Do you have any favorite types? And why? Do you ever use pervertibles?
Yours sancerre-ly,
Oh my goodness.
A little whine
Spelt with an "h". Nice pun work there, thank you very much.
Um, I do not have a collection of nipple clamps. I do have some, though. I've got, I think I've got… [uncertainly] twoooo sets? One that are just plain ones and one that are the clover ones, where if you pull them they tighten. Um, I'm not a connoisseur. I'm not a… [laughter] nipple clamp-elier, [laughter] if you like.
Um. Do you ever use pervertibles? For sure! Things like, um, clothes pins are always handy. Wooden spoons, um, cable ties – they're a little bit unsafe, so I wouldn't recommend that, but anyway – cable ties [laughter] (depending how you use them, of course). Um, yeah, of course I use pervertibles. Who doesn't? They're always handy. And available.
[22:16]
The next one:
What websites can I look into if I want to be a professional online dominatrix?
[tongue click]
I really have no idea. I've never looked into it.
So I would go on FetLife if I was you. Find some groups for this and… see if anybody can point you in the right direction.
[22:39]
Hey! Exclamation.
I just found your blog and podcast, it's so lovely!
[laugh] Thank you.
Thanks for doing that.
You're very welcome.
Would love to hear your thoughts about LDR and coming out of the kinky/poly closet to your family, details to follow.
I'm going to take a sip of champagne now. You know I always have champagne when I do these. Sometimes I just need it. [laugh] It is another bottle of cheap and nasty quaffing champagne and, honestly, sparkling wine is never really nasty, so… you, know, it's still good. And, cheers. I'm going to clink it against the microphone now.
[clink]
Cheers. I hope that didn't burst an eardrum.
Um. More, the details:
I'm a thirty-six-year-old dominant woman in a wonderful relationship (D/s and poly). We are both very good communicators and very happy in our relationship.
This is so nice, I love these!
However
Uhnn. [whispered] However!
We do have one BIG – capital B-I-G – problem: This is a long-distance relationship across oceans. I had a very clear plan how this will evolve over time, we had a visitation plan, and generally managed that aspect very well. One of the reasons it worked so well was having a goal. I was supposed to move permanently closer in the summer.
I assume… Northern Hemisphere summer, so that's June-July, I guess?
Mrrmmm.
Covid-19 changed all of my plans: a job I had lined up and immigration plan that was job related.
["Ahhh"-like exhalation] Oh noooo! [intake of breath and sympathetic sigh] Oh, that's awful.
And it left the future very unclear. I haven't seen him in real life for over two months. Before that, five weeks was the max. And the lack of a clear plan affects me. Would love to hear your thoughts and if you have experienced or have recommendations for LDR, especially under these extreme circumstances.
Another question: I am open to some friends and the kink/poly community, but never felt comfortable sharing with my parents (either aspects, kink or poly). They will love me no matter, but are conservative. It always felt on the one hand like hiding and not living my best life, but also as none of their business and would only cause them grief. Have you shared with your parents? If so, how? To what extent? What were your considerations?
Okay, to the first, the LDR:
I am soooo sorry that your very well thought-out plans have been ruined… by this pandemic. I can't imagine how hard it would be. I mean, it's hard enough if you didn't have those concrete plans, but having concrete plans so close and having them scuppered must be super hard. I'm so sorry.
You've been doing an LDR for quite a while, obviously. And I don't have any real recommendations for you, because I'm pretty sure that everything that made it work before now is all the stuff that I would recommend anyway. If you've gotten to the point where you were going to relocate, you're obviously very skilled at having this LDR work.
The only real advice I have is to clear the decks of this plan, because I have also had, um, LDRs that worked, until they didn't. And one of the things that ruined it… or, or made it go sideways, was the sadness. So, I imagine that you're feeling a lot of that, and I think that you have to really try and let that go, so that you can again find the joy in just having what you have without that heaviness of what you no longer have. And then try and live in that moment until things change.
And I can't imagine how hard that is for you, but I think otherwise it would be very easy to just fall into a big hole of sadness about the whole thing, and that's going to negatively impact your whole experience with the relationship – if you're sad all the time.
As to the telling, telling, telling: I don't tell anybody. But, I've got to say this: I never told anybody about my vanilla relationships [laughing] either. If I suddenly turned up to some family thing with a partner in tow, that's probably the first time they ever heard that I was even dating anybody. I just don't talk about that stuff with them.
I certainly don't talk about my personal relationships with any vanilla people, because I don't… share like that anyway, and I feel no compulsion to share it. So even when I have a submissive, I don't tell anybody the nature of our relationship. Which, you know, if I was vanilla and our relationship start was in anyway unconventional, I wouldn't tell them about that either.
So, I don't, I don't feel like it adds anything to their life or to my life. I think the kink is easier than the poly thing, because if you're poly and you have multiple partners, then you will want to include them in your life more.
Whereas if, for me, if I have a, a submissive man who's my partner, I can just bring him and we're just a couple, right? It's no big deal, and I don't have to tell anybody anything. I think if you have multiple partners who you love, and who you want to be part of your family, then I think that is something that is worth broaching with them.
And I don't think you need to go into any details there either. Just, you say, "Look, I'm polyamorous, and I have two partners that I love, and I hope that I can bring them to Christmas. And I hope you'll be ok with that." That's it. And see how that goes.
Good luck with both of those things. I don't envy you… on the long distance thing. And I really, really hope that it– we get over this and you get to [exhalation] move and live happily ever after.
I will want a Happy Femdom Story when you do, just saying!
[29:39]
Love your books! Exclamation.
Do you know of any other female (real women, not men posing as women) [laughter] Where's the trust? That's what I want to know! writers in this genre?
I'm not sure if you mean non-fiction books, but I have a very extensive non-fiction book list, um, on my blog. And when I get this transcript done – when My Fabulous Man Who Knows Everything [laughing] gets this transcript done – there will be a link in there. But if you go to my blog, it's under, um, Reading Recommendations [ed. "Reading Recs"], I think, because I have both blogs and books in there.
[30:25]
Hello, Ms. Ferns, I hope you are well.
Oh, everybody's hoping I'm well! I am, thank you so much.
I recently discovered your blog and podcast and am enjoying them very much. You have a thoughtful and down-to-earth perspective, a welcome change of pace on the internet. [slight laugh] My girlfriend and I (both twenty-eight) have been together for four years and we have an excellent communication both in and outside the bedroom. We can share our fantasies and know there will be no judgment from the other.
Being with her has allowed me to open up about my submissive side much more than with previous partners. This includes chastity play, for me, which she has taken to with enthusiasm. However, we both consider ourselves switches, and she very much enjoys when I take control and act as the top in the bedroom. Normally this isn't an issue at all, but chastity very much puts me into a submissive mindset, and I find it a little more difficult to flip the switch (haha)… [laughter] Haha, indeed. Um… I find it a little more difficult to flip the switch when we are being intimate, and she asks me to take the lead.
The sex is still fun, but there is some tonal whiplash and disappointment to being locked up and desperate to please my mistress, and then being asked to pivot and take control. I will, of course, discuss this with her, but I was wondering if you had any advice I could take with me into that talk and help figure out a balance that works for both of us. I am more experienced sexually than her (I am her first partner, kinky or otherwise) so I am always cautious of taking things for granted and remembering that I am asking her to think about and form opinions on things she has never considered before. I love her and the last thing I want to do is steamroll our sex life with my fantasies.
Thanks so much for reading,
Steve
This is such a sweet emaaaaail [laughing]. Awww, Steve, you sound lovely. And I'm so glad that you and your girlfriend have found each other, and four years is huge! Congratulations.
[sniff]
My–the– On, on reading this, my first instinct is to say that, you feel what you feel, and it's valid. And for a lot of people, the purpose of chastity, or the one of the benefits of chastity, is to try and tap into that, um, submissive mindset. So it's not surprising that that works that way for you.
So… my thinking would be that you, instead of doing in-the-moment switching, maybe consider having – I don't know how long you're in chastity for, maybe you're only in chastity for a week – so then you have a week of you being the submissive and her being the dominant, and then you switch it up for the next week. You take off the chastity device, you switch to you being the dominant and her being the submissive, and you can of course vary how long you do it for and however that will work best for you, but it seems to me that that would be a fairly simple way to deal with this.
I assume you're not in chastity for, like, months and months at a time. That's quite rare. So… that means some planning. So rather than being spontaneous about it, that does mean that you have to do some planning. Whether that works for you or not, I don't know. But, that would be my suggestion.
Good luck, to both of you. And I'm, I'm glad you're in love and happy. It sounds lovely.
[33:58]
Hello, Ferns! Exclamation.
My name is Alex and I'm in a successful FLR.
That's female-led relationship. I know you know that. Ahh! I'm so happy to [singsong] hear that!
I want thank you for your good advice and excellent writing.
You are so welcome.
I had a rocky introduction to BDSM when I was young and found a master. The relationship was emotionally intense beyond adequate description, and the breakup was excruciatingly difficult to recover from. I definitely don't regret it, but the ordeal was a lot to handle alone.
Yikes. When you, when you explain a past relationship as an ordeal, then that's not great, is it? [slight humourless laugh]
Your writing helped keep my expectations reasonable, and gave me hope when I had to keep everything secret.
Oh, I'm glad it helped. Really glad.
Now my life has changed drastically and I'm a different person in many ways, but I'm still a reader and have begun listening.
[laugh] Hi… Alex.
Thank you for the many years of informative, engrossing, and provocative content! Smiley face.
You're welcome.
On a final note, I have a question: I saw that you recently did a guided meditation. Do you follow Eastern philosophy or spirituality at all? I'm a student of Buddhism and Taoism myself.
Sincerely,
Alex
For anybody who missed it, I did do a guided meditation as a kind of way to give something back that might help with a stressful times that we're in. It was on my podcast, you just have to go back – might have been maybe the last one, or the one before that. You can go back and listen to it. I think it's about 10 minutes of femdom-guided meditation, but it's not femdom content.
Um, I do not follow Eastern philosophy or spirituality, no. I don't think of myself as a particularly spiritual person at all, actually. So the meditation is more about, um, tapping into the power of mind than anything spiritual.
[36:16]
Dear Sharyn,
[slight laugh]
I wanted to reach out to you for guidance.
At this point, if possible, I would prefer not to [laughing] have my email read out on your podcast.
Oh, okay. Oh. I already did answer this one. So I will move right along.
I answered it privately. I do that sometimes.
Um, but I do prefer to share things with my podcast if you're coming into my Ask Mes, because then other people can benefit from it as well.
[36:49]
Just for the heck of it: I'm in upstate New York. Seeking a domme for female-led relationship for a of couple years. I have tried The Cage, and FetLife, and continue. I know that sub men probably far outnumber femdoms. Are there any other major resources that you might recommend I could try meeting someone on?
Thanks,
Jacob
Um, I wrote a book on how to find a dominant woman. It's available on Amazon, it's actually just called that: How to Find a Dominant Woman, so I suggest you get that, have a look, and see if it will help you. Because there's a lot more to it than just finding a site.
The biggest site in the world was, and still is, CollarSpace, but I— one of my most popular posts on my blog is about how it's about to go down in flames. And I wrote that quite a while ago, and it's still up and running. But, um, it's so bad that when you sign on – if you can even sign on with a new account, whether it gets approved or not is a complete crap, shoot – there are any number of smaller, um, kinky dating sites around, but the problem with these sites is that until they hit a certain volume they're absolutely useless. So you can… join them, there's nobody on there, and then you can kind of, I guess, hope that one of them pulls ahead and, you know, ends up with one-hundred thousand, two-hundred thousand people on it. But, until then, I can't recommend any because they're all the same. They're all very small. Not very good. Have, you know, 50,000 people on them, if that. And the chances of finding someone on there that isn't already on FetLife is pretty low.
I think if you are using FetLife as a dating site, you might be missing some opportunities. So if you're in upstate New York, I'm sure they've got local groups there that you can network with and they might have, um, events and munches and things that you can go to to meet people. And people know people.
So, if you are a lovely man who is fun, and interesting, and sweet, you may find that you will get an introduction – maybe to private parties, but also maybe to just, "Oh, I know Janet who has been looking for a submissive for ages, and she's not active anywhere, but she's lovely. Well, I will arrange an introduction for you."
So yeah, go get my book How to Find a Dominant Woman, because it will help you.
Good luck with it.
[39:48]
Hi Ferns!
Exclamation. Hello. [slight laugh]
To begin with, I want to thank you for both your excellent blog, books and your podcasts. They have been a huge help for me on my journey in to this world.
You are so welcome.
I apologize that this might be a bit on the long side, but as a consolation [slight laugh] it is as much a happy femdom love story as it is a search for advice. I also want to apologize for bad English since it isn't my first language.
I am a thirty-plus dom that has been curious about BDSM for a while, but haven't found the one to explore with. Until last year!
Happy femdom story is totally a consolation, thank you. [laugh]
That's when I ran into this fantastic person in an online video game… Oohh! …and we became close friends. After some months of talking, light flirting and airing ideas and dreams of BDSM, we decided this was too special to waste. [Excited intake of breath] This is so exciting! So, we booked flight tickets and I travelled 25 hours, to the opposite side of the planet, to meet him. [softly] An adventure! It was almost ridiculous, we love each other's company just as much in real life as we do online! He submitted to me a few days after my first visit and I have been back with him for several weeks after that. We have a very loving 24/7 D/s relationship and he is moving to my country as soon as the pandemic has calmed down. The flight was cancelled because of it – imagine how that felt.
[frustrated/sympathetic exhalation] Another one! Oh my goodness, it's just so much worse when you actually have the concrete plans in place and they fall over. Much worse than… like, nebulous 'someday' plans.
We have lots of play sessions over video and voice chat, and he has a couple of daily tasks and routines that we feel brings us closer together and strengthens our bond. He has given me full control over his sexual pleasure, and I regularly make him regret it. [laughter] Winky face. In short, we are having loads of fun and do what we can with the situation being what it is, even though the long lis— the long distance does limit things for now.
Now, for my question: He has some issues with performance anxiety when we play in real life, so he sometimes has trouble getting/staying hard and cannot climax. When he masturbates he has fantastic control and can edge on command over and over again, something I want to be able to do to him. We play a lot with tease and denial, light bondage, some spanking and pegging. None of us are interested in traditional intercourse or any kind of humiliation. The only way he can orgasm is if I let him masturbate. We use the chastity cage sometimes to completely remove the focus on erections, but I would love to find ways for him to get comfortable – lose himself enough – for me to be able to edge him. Do you have any ideas? Might be worth mentioning that he has rarely been able to climax with a partner, and hasn't been dating anyone other than his right hand for almost fifteen years.
[softly] Oohhh.
Thank you for being a more nuanced and down-to-earth D/s role model!
With love
Mea
You are so welcome, Mea.
Um, I think I am no expert in any of this… [laughter] so I would be guessing as much as… you would.
There's a few things that if, if, um, men are used to masturbating, then their erections and orgasm can become very formulaic. And they get trained – or they train themselves – to need a certain kind of stimulation. The most common, um, incident of this is what people call death grip, where, um, men who masturbate with a very tight grip on their cock cannot come when they're having intercourse, cannot come with oral stimulation, cannot come with even a handjob unless it is exactly the tight grip that they've been using on themselves. Now, I'm not saying that your partner has been doing that, who knows what he's been doing.
Um, my point really is that he has probably trained himself – other than the performance anxiety, which is another thing, so I'm just talking about the physical side – trained himself to respond only to certain types of stimulation. And I think also men – and women also, I'm not very creative with masturbation – when you do it yourself, you often just do the same thing over and over, right? There's no variety. You just want to get off, and you get off and you're done. And that can train the body to only respond to certain types of stimulus. So there's that.
The— if you look up death grip, or death grip masturbation, on the internet, you'll find lots of stories about this and quite a few suggestions on how to get over it. So I suggest you do that. nd the suggestions are things like: Not letting him masturbate for a certain amount a time so that he's really desperate, and then trying something else. Or have him masturbate in ways that he's not used to masturbating, so he's not allowed to do the thing that he normally does, he has to do it in a different way maybe with his non-dominant hand, for example. Um, but yeah, if you look that up, you'll find quite a bit of information about it.
Now, a bit that becomes more tricky, then, is if he actually has performance anxiety then focusing on [laughter] this issue can make it worse, and I do not have any expertise to help you with that. And I'm not sure how you get around that, because if you focus on trying to get over this issue than that might increase his performance anxiety, if you know what I mean.
I imagine, actually, that it might be worth booking some sort of online counselling sessions, for the two of you, and maybe only need a couple, just to talk it out and get some strategies for trying to deal with it. And there are a lot of counsellors now who are doing online where they weren't before, so there's a lot more choice of who you can go to. You might be able to find a specialist.
I think if you look up death grip and find some ideas for that, and you think it's safe and is not going to make his performance anxiety worth— worse, I think that's worth trying first. And see how that feels for him and how it goes. And some of that, he doesn't have to do it with you— you as witness; he could do it on his own and then report back how it went. So, maybe, it won't be about that performance anxiety being exacerbated.
Anyway. Best of luck to you and to him and, hopefully, you guys will be together again soon. I wish you the best of luck.
[47:26]
Hi Sharyn,
I wrote to you a couple if times as reek, but have now morphed into reek. [laughter]
This is the name given to me by my new mistress of four weeks. Because we are socially distant, we have found other ways to play. I have installed CCTV that she can watch over— watch me over an app with. She can also issue orders through a mic and the camera. Today I was cleaning the kitchen floor with a toothbrush while she watched and encouraged me.
We have Skype sessions and countless WhatsApp.
Today I have spent 15 hours working on tasks that she has set me, and she sends me messages urging me to work harder. And if she approves of what i am doing, I will hear a "Good boy, reek," through [slight laugh] the mic as she lies in her hammock on her balcony, wine in hand. [laugh]
She also has access to my calendar, many shared documents, and we are looking for a simple means of her telling me what to wear every day. Only when I go out, as I must be naked apart from collar and cage, at home.
I think we've conquered lockdown! [laugh]
I have, I have a vague memory of Reek in Game of Thrones. Is that what you're referring to? He was in a bad way, [laughter] poor thing. But anyway, I'm so glad you're happy and I hope it continues to go very well for you both.
And that whole intrusive camera microphone thing actually sounds pretty damn awesome for a remote, sort of intrusive thing. [laugh]
Enjoy.
[49:08]
Hi there!
My wife has expressed an interest in FLR and being more dominant in the bedroom, which I am all for. However, she isn't interested in conventional pornography or non-fiction guide books [amused tone] as she loses interest fast.
Is there any recommendations for fiction-based books that carry a weight of learning, also? Or adult movies with a plot? We have a very healthy open and communicative relationship where we can talk about everything and anything, but the BDSM style manuals just do not capture her appeal at all. I'm an open book, and we're not looking to steer it in any particular direction, just explore and find mutual likes along the way with a need for some inspiration and ideas.
Many thanks.
That is a big ask. And… like, [laughter] fiction books that carry the weight of learning? No. Because that's not what fiction's for! Any, um, femdom fiction is inevitably erotica or just, you know, pure storytelling. Sooo… no? [laugh]
I know you said she doesn't want guides, but I have – [laughing] I'm going to pimp my book anyway. I wrote a guide, dammit! And it's short. She will not have time to lose interest. It's an actionable, practical guide for newbie dommes, and it's called How to Make Your First BDSM Scene Amazing.
And, look, I know– I know you said clearly you don't want that but, man, it's hard to learn unless you're gonna be willing to take some… actual information on board. Not least because fiction is not designed to do that. And I can't think of any fiction that does that. 'Cause that's not what it's for.
I… yeah, no. I got nothing. [laugh] [softly] I got nothing.
I'm sorry. I have my guidebook, and that's it. I mean, if you want my fiction book, it's like true-life erotica little stories, so I'm going to recommend that as well, while I'm here. It's called Domme Chronicles and there will be a link [laughter] in the transcript.
But, no, I mean asking for… lessons from fiction is, I think a step, is, you know, it's just a wishlist too far. [laughter] Um, yeah. I think, as I said that, I think on Reddit sometimes, there are some threads that say, here's some play ideas. Which is [cautionary tone] not a guidebook, and it's [amused tone] also not fiction… but it may provide some inspiration.
One of the things in my How to Make Your First BDSM Scene Amazing book is a link to a checklist. And if you haven't used a BDSM checklist before, you can Google it. It's all over. There are different ones all over the internet, but at least they're— what it does is it gives you a whole bunch of play activities to choose from. So, if you just after some ideas, then that can be useful for you.
Best of luck with it.
[52:46]
Hey Ferns,
Just wondering if you like to give or receive rimming?
All the best,
Janice
Nah. Not really. I mean, if I was with a partner who was really into it, I would allow him to give me analingus. I have no real interest in doing it, and I have no interest in making someone do it because it's a big thing for me. So… not really. Not really my thing.
[53:24]
Something sweet.
Ah, yay! [laughter]
Hi, I Just found your blog and, as usual, I am amazed at sensitivity and expertise of an experienced Domme.
Well, thank you.
Thank you for writing about D/s or whatever.
[laugh] There is quite a bit of whatever, I have to say.
I'm fifty-seven years, male, and had some kind of domme fantasy since I was about seven years old. Found myself serving women in all my relationships, and fought it. Had to become a nurse before I could express my caring energy in a safe way. Finally, I am formally exploring my sub energy in a positive way with a domme and the communities.
Oh, that is a sweet story!
I'm glad you're having the opportunity to explore now. I hope it all goes swimmingly for you. And thank you for your note.
[54:21]
Good morning. Exclamation! Well, good morning to you, too.
I just found your podcast and feel very lucky, because my husband and I are having some issues…
Oh. [laughter] Bummer.
…and perhaps finally I have found someone who can help.
We are both in our early-to-mid twenties. He is a switch, currently leaning sub, and I am still figuring myself out, but quite submissive myself. We are struggling with insecurities during "sexy time" – body image, what ifs, past bad experiences – and I have a hell of a time being assertive, and dirty talking. Even talking in general I am terrible at. I stumble over my words and overthink to the point where I just can't say anything. It is frustrating for us because I want to give things a try, but talking is a big part for him.
Maybe its just part of my upbringing, as I'm from a large, Christian, conservative family and ended up keeping to myself most of my teenage/young adult years, but I'm a very quiet person.
How can I improve my talking and domming, even just a little bit? How can I help him with his insecurities? Thank you in advance and have a lovely day!
[crescendo and decrescendo during word] UhhhhMMMmmmm.
Okay. I keep, I keep doing this. And I know it sounds like I'm just, you know, spruiking myself, but the reason I write– have written some guidebooks, is because I genuinely think the information is useful in all sorts of ways, and usually just too much to explain in a few words.
So, first thing, I'm going to recommend my book. [tongue click] Sorry. [laughter] [apologetic] Sorry! [/apologetic] God, I feel like a self-promotional shill. And this is why I'm crap marketing, 'cause I can't just say it and just let it go. No, I have to say it and then I have to excuse myself for saying it.
Um, How to Make Your First BDSM Scene Amazing.
One of the things that I've done with the guide – and it's very actionable, very practical, very step-by-step – but one of the things I've done with it – and it's aimed at you, as a dominant woman – is to… give you the confidence to go into play with a— with the power that you hold within yourself. And it's not a, it's not a— some sort of magic pill, but it walks you through ways to feel that power. And there are multiple ways to feel that power. And it's not some "woo woo ooh" mystical thing. One of the ways to feel power is to feel confident in what you're doing, and that gives you power: that confidence just gives you power.
So in the steps that I talk you through in that book, one of them is aimed at giving you that sense of power. Even if you're a little bit unsure, and I know you're a little bit unsure, and you're a little bit scared, and you fe— might feel a bit silly with things, all that sort of stuff. So… part of the aim of that book is to bolster your confidence as you go in, so that when you are in it, you have your own self-support, but also the support of some concrete steps to help you through it.
And you will need it less and less as you get more experienced, but it's useful to get you off the starting block with a little bit of a, you know, shove. [laughing] Like, the water's really cold and you don't want to go in, and I'm gonna shove you in. That sort of thing.
For the talking bit, I'm not a big talker either. And, for me, It takes me out of my own headspace. So, I guess I'm at a stage where I don't really give a shit if he really wants it. I'm not going to do it because I don't want to do it. And [laughing] that's too bad for him, right? [laughter] And I get that not everybody is like me, not everybody is just going to go, "You know what, I don't really enjoy it. I'm not going to do it."
And it is absolutely to your credit that you want to learn how to do it better and you want to make your partner happier. I think that's awesome. One of the things that you can do, with him, is to ask him what sorts of things he wants to hear. So make him give you the hotness that he wants to hear.
And the truth is that, a lot of times men have certain phrases, or certain themes, that they just want to hear over and over. And you don't have to actually be very creative. If you can kind of tease out what those themes are, or what those words are… then you can pretty successfully use them over and over, and he's going to love it.
So I think part of the issue is that you're trying to be all super-creative, hot-sexy femme fatale when, in actual fact, you probably just say, "You like that, don't you, slut?" ten times, and he'll be like, [breathy] "Oh, yes, I love it." [laughter] And you're done, right?
And then, as you grow more confidence, you can increase your repertoire. But you don't have to start out with an opus, you can just ask him, "What are the things that you like to hear? What the things that— the words that you love?" And I suspect his list is going to be pretty small, and that gives you something concrete to start with. And it only has to be one phrase. Start with one. You don't have to do it the whole way through.
Start with one, see how it feels. You could repeat it, repeating things is absolutely fine. And part of the, the talk for his insecurities can be for you to tell him how pretty he is. How gorgeous his slutty ass looks, or how beautiful is eyes are. Or how you love how he moans – it's the sexiest thing you've ever heard. How, when he puts his ass in the air, it's the most enticing thing and you just smack it, it's so good. You know.
So working into that big compliments for him. And again, ask him what he likes to hear, because for some people there are good words and bad words. So, if slut is a good word for him, that's cool. But it may be something that just does nothing for him. Maybe [delivered with sub-melting tone] "boy" is the one, you know? Or… maybe he likes to be called beautiful. I use that a lot. You're so pretty, you're so beautiful.
And it's also true, right? So you're not making stuff up, you don't have to force this stuff to come out. When he's in that state, he looks beautiful. So, yeah, ask him to come to you… and give you those key words and those key themes, and see what you can come up with out of those.
[exhalation] Good luck to you! I hope it goes really well.
[1:01:58]
And look at us go. We have just hit an hour, and that is the last of my reader Q&A for this podcast. Thank you so much for submitting your questions, and thank you so much for listening.
If you would like to ask me a question, hop on over to my blog W-W-W-dot-D-O-double-M-E-dash-chronicles-dot-com. There is an Ask Me page me option on the menu, and there you can submit a completely anonymous question. You can be sweet to me, I always like sweetness. You can just tell me a little story. [slight laugh] I would love to hear from you.
So, until next time – and I hope I will hear from you next time – bye for now.
[1:02:53]
[Outro music]