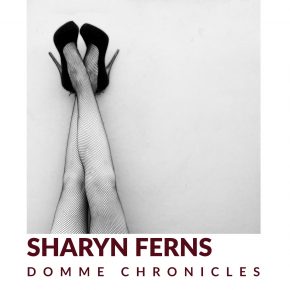 This femdom podcast is very different from my usual 'Reader Q&A'.
I wanted to do something positive for you, my readers and listeners, who might be struggling right now. There is a lot of uncertainty and fear out there: These are scary times, and the worry about the escalating situation is very stressful for everybody. While there is not a lot I can do to change any of that, I can offer 10 minutes of respite for those who might find it helpful.
I was going to do a meditation specifically for relaxation and anxiety relief, but ended up with something a bit different.
This is a short guided meditation with themes of calm, self-love, self-care, and affirmations. It is vanilla content, though since I'm a dominant woman, it is, of course femdom-guided :).
So if you're willing to step out of your comfort zone with me, find somewhere quiet to hide, and I will walk you through 10 minutes of positive reflection in my smooth and relaxing Australian non-accent.
I hope it gives you a few moments of gentle goodness in your day.
Please note that I have no qualifications in meditation and am not any kind of meditation coach.
Credits:
Guided meditation for self-love by Samantha Feller
Sea Waves Sound by Mike Koenig
---
The Domme Chronicles podcast is available on iTunes and Spotify: Subscribe if you want to be sure to get my audio porn delivered straight to your ear holes.
___
Want to ask me something for my normal 'Reader Q&A' type podcast? Pop on over to my Ask Me page and do it (though if it's something time-critical, I suggest you ask your question pretty much anywhere else…!). It's completely anonymous, even to me, so nobody will know it was you…