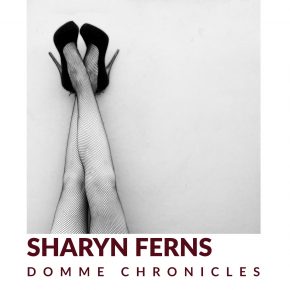 This fabulous femdom podcast is full to the brim of more of my pearls of wisdom.
It includes the following:
How to raise the topic of D/s with a possibly vanilla date?
What's your favourite impact implement?
A domme wonders if being into D/s means she's destined to be alone
A husband and wife have mismatching desires, so now what?
Do you think you might have an unrealistic 'idealised image of a partner' in mind?
Is gentle femdom the domain of the young?
He'd like to collect lovely comments for me :)
Sweet thank yous scattered throoughout this podcast <3
My sub wants me to 'make him' behave (yes, I spruiked my book, How to handle disobedience)!
And more!
The Domme Chronicles podcast is available on iTunes and Spotify: Subscribe if you want to be sure to get my audio porn delivered straight to your ear holes.
___
Want to ask me something? Pop on over to my Ask Me page and do it (though if it's something time-critical, I suggest you ask your question pretty much anywhere else…!). It's completely anonymous, even to me, so nobody will know it was you…
___
Full transcript after the jump…
___

[intro music] Shut up and sit down [/intro music]
[00:10]
Hello dear listener, and welcome to my podcast. My name is Sharyn Ferns, and I blog over at www.domme-chronicles.com, D-O-double-M-E-dash-chronicles.com. I also have a Patreon where I am sharing hot little femdom audio erotica stories. And if you'd like to join me over there, it's patreon.com forward slash dommechronicles – one word, no dash – D-O-double-M-E-Chronicles [patreon.com/DommeChronicles]. I'd love to have you join me over there. And if you just want to support me to say thank you for this randomly [laugh] timed podcast, or for my fairly regularly frequented blog posts, then I would love it. And thank you in advance. Also, if you are on Patreon, you will get the unedited raw version of this podcast, which is not what I publish. [soft laugh] Just so you know.
Right. We have quite a few questions to get to, so I'm going to make a start.
The first one:
[01:40]
When and how is the best way to raise the topic of D/s when just beginning to date a woman whose interest is unknown?
I think it's a tricky question, um, because it very much depends on how it's going with that person. For me, I have done some vanilla dating, and I tend to bring it up on the first date, in the getting-to-know-you little chit-chat. I try not to make a big deal out of it. And if they ask questions, they do; and if they don't ask questions, I will leave more information for later. Um, mind you, none of those have ever led to an actual relationship, so it would be useful for me to actually ask someone after the fact, "Do you think there's a way I could have introduced it better?" Because I think that's the only way to know, right? Whether you got into a relationship– relationship with them or not, there may have been a way that you could have handled it better.
The one thing I do always say to people who are dating vanilla and wanting to share things with their vanilla partner, or partner to be, is don't make it a a big deal. Like, BDSM is pretty common now days, and everybody has some ideas – or better ideas, I guess, than they used to about what it is and they're less freaked out about it. And I think the best way to introduce it is to (a) be confident in what you're saying and not ashamed and, (b) introduce it in a way that is not BDSM-y. And by that, I mean you don't say things like, "I want to be your submissive" or "I want to be your slave" or – don't use BDSM language. Use something that they can understand, and by that I mean you can say things like, "I like it when my partner takes the lead in relationships" or "I like very much to please my partner in various ways. That makes me happy." That kind of thing.
If you're talking about kinks specifically, so sexual things, I think early on it's okay to say something about it, but not to go into any details. So you can ask them, "Oh, have you had any kinky experience?" or something that opens up the topic without saying, "Oh, I really like this kink." Which is an out-of-context kind of thing to put up front. It's like saying, oh, to a vanilla date, "Oh, I really like blowjobs." It's just weird, right?
So yeah, I think it's a tricky thing to do. But if you make it a confident sharing things about yourself and what this means for the relationship versus I'm ashamed of this and then… start throwing BDSM-y words at them, it's not going to go well. Not least because the first thing they're going to do if you say, "Oh, I'm submissive," is they're going to Google that shit when they get home. [laugh] And nothing they find there is going to help you. Trust me on this.
If you are dating someone, I wish you much luck with it.
[05:08]
When you beat a sub, what are your favourite implements to beat them with and why?
[laughter]
I… I like floggers because there's so many different types, and you can really swing some of them. And I have one in particular that is a suede one, and it's really soft and it's really light, and one of the nice things about it is that I can go as hard as I want, and it doesn't really hurt. There is a lot of satisfaction in going as hard as you want and whaling on someone and knowing you can't really hurt them, and that is its own level of fun. But I like the, the feel of it. I like the feel of it in my hand. I like that I can swing it with a bit of heft. It's physically pleasing to me, the whole process of flogging.
But I like canes very much. I used to be scared of canes, for a long time. But once I got into them, oh my goodness. They are high reward, low effort toys. And I'm very lazy. [laugh] So, 'course I love that.
I have some things that I've never really enjoyed. Um, an evil stick is a, a very thin, whippy little nylon thing that you kind of flick onto someone's skin – I'm making some hand movements now, so you can see them [laugh] – and it's very unsatisfying from my perspective. I think, you know, it produces some very nice stingy pain, but it's just not fun to use.
I also have some broad paddles, and I've never really enjoyed that so much are either. For no reason other than, I don't know, they don't feel as good. I'll still use them though. [laugh] If, if something warrants. They're good for spanking because I'm a delicate flower and my, um, my hand's going to hurt long before someone's butt hurts, right? So having some sort of paddle-y implement is useful for that.
In short, Too Long; Didn't Read, I'm not sure I have a favourite. Each has a place in there.
[07:28]
If a sub hopes to get pegged in his future, should he begin his anal training now?
These – none of these are signed. I'm wondering if they're all from the same person, 'cause they're all just one sentence straight into it. Let me tell you this, dear asker: if you want to do some anal stuff, you do it, babe! You go for it! Like, have fun with that. You don't need my permission. You don't need anybody's permission.
If you want to frame it in your head as training for future pegging, that is totally cool. You do that. But you don't need anyone's permission. You want to do some butt stuff? You go. Enjoy.
As for should he begin, I dunno, I don't think it matters, really. But, yeah, if you want to, you go for it.
Oh. [laughter] These are from the same person.
[08:27]
Which is more important when practicing for a future pegging: length, or girth, or both?
[slight laugh]
I'm going to go with… I dunno. I dunno.
I'm not a size queen. You know, whether it's… with some dude's cock that I'm playing with, or having sex with, or if it's… with pegging. I don't care about size. I care about how things feel. So, it doesn't matter to me. It doesn't register to me. But if you're really wanting to, you know, if your goal – and a lot of people do have these kinds of goals – is to take some huge monster cock in your ass, then I'd say both. [laugh] Why not?
[laughter] Okay, if I get any more of these, I'm going to have to move on.
[exhalation]
[09:29]
I don't think I'm gay, but would like to experience taking a cock down my throat someday and one up the ass. Is this normal?
In the wide spectrum of human sexuality, normal is a very strange and unhelpful word.
Do people feel like this? Absolutely, you're not alone. So there's nothing wrong with it. If you think you'd like to experience that, or if you masturbate to it, or if you want to just fantasize about it, or if you want to do it for real, or anything in between: that's okay. It's really okay. And you don't have to… judge yourself for not being – in air quotes – "normal."
It's all good. You're not hurting anybody. You have your fantasies. Maybe you want to make it a reality. It's all good.
So… yeah, I wouldn't worry about it. Enjoy.
Oh, okay. We're on to someone else for sure now.
[10:42]
Hey Ferns,
Hope you're doing well. Was very happy to see that you're a fellow Australian.
[heh]
I am a fellow Australian. G'day, mate. [laughter]
You can tell I never say that, right?
[a second attempt]
G'day, mate.
[as if in response]
G'day… [deep almost growling voice, drawn out] maaaate.
I could be, like, much more Australian than I am, I think. I'm not doing– I'm only doing a really half arsed effort here. Though I did just say arse. So, you know, bit of this, bit of that.
This will be a long one. That's how I roll.
My last partner and I started reading about kink, FML…
[questioning tone] Feeee-Male-Led?
I don't know what that means.
"Fuck my life" is what it means. I don't know what it means in this context. FLR, maybe? Female-led relationship?
…and FemDom and incorporating it into our lives. It was amazing but alas, life happens, and we broke up.
Oh. [pained] Ah. I did not see that coming, I'm sorry about that
About a year and a half ago, I entered the kink world by myself. I became a member of the community, I'm all over FetLife, I'm listening to your podcast.
Yeah, you are!
I've also made all the mistakes new dommes make, and I've spent a lot of time thinking about what I want and need.
I know I want lifestyle D/s. My issue is that I get so many "do me" submissives, or people that I'm just not compatible with. I live fairly rural, and travelling for one hot weekend of kink isn't my style.
My question is: now that I'm decided that lifestyle D/s is for me, have I committed to a life alone?
[inhalation] Ahhh.
This is signed by H.
H… um, no. No, I would say not.
By the way, I have champagne here. Of course I do. Because this is a podcasting tradition. It is a, um… Dominique Portet, which is not a proper, for-real French champagne, but it is gorgeous. And if you go looking for it, you should get some: Dominique Portet.
So no, you haven't committed to a life alone. One of the things is – that is true for everybody – is that finding a partner, even in the vanilla world, it's hard, like it's hard. Finding someone that you like, that you're compatible with, that you enjoy doing things with, who you think is funny and is on your wavelength, and all those sorts of things that make you fall in love: It's hard.
And if you add kink in, then you have to have all sorts of levels of compatibility there, as well. And it's tricky. I think being in a rural area… and away from a big pool of possibilities doesn't help. I'm, I'm in the same situation, pretty much. Um, because then you are going to have to travel. I don't think there's any way around that, and you are going to have to deal with the someone moving if you want to see more of each other. And that's tough.
I have been single for a very long time because of this very problem. I just don't find people that I click with, and I'm not someone who is easy to click with. And I know that's a me problem – I'm very reserved, and I'm closed off, and I'm… [a bit softly] difficult in many ways. And I know that about myself, so I'm not surprised that I'm still single. And I think one of the things with– when you're like that, is that when you do click with someone, "Holy shit!" [laughter] Because all of it is right out there, then, right? All of this stuff that you haven't haven't had anyone to aim at, is suddenly aimed at this person, and it's pretty intense. Which is… something I love, but it's also a bit overwhelming for them as much as it is for me.
So, no. No, you have not committed to a life alone, but it's going to be difficult, I'm not gonna lie about it.
This is part two of H's question:
[15:04]
Why is it so hard to find lifestyle submissives that are relatively close to me that are emotionally mature and that I'm attracted to? [laughter]
Oh my goodness.
People always flaunt [uncertain pause] about what they do have alone, but please be real with me. I feel like I'm finding a mythical creature, which probably isn't a bad thing cause I'd rather compatibility than availability, but gosh it can be a bit disheartening.
Also genuinely grateful for your podcast. Thank you for putting the work into it. It's helped me a lot with some issues I was facing with being a new Domme.
I'm so delighted to hear that my podcast has helped you. And thank you for saying so, I appreciate that. I always love hearing that it's helped people.
Um… let me tell you a hard truth. [laugh] You want me to be real. I think some people connect more easily with people than others, so I think there's that also. I think 'emotionally mature', and 'that you're attracted to', is a nebulous set of things that, I mean, everybody wants, but depending on what you're attracted to – like some people just attracted to everyone – and I'm amazed by this. Amazed! Like, how does that even work?!
But I know, like, a whole bunch of women – and I'm a mature woman [repeated in mock savoring tone] a mature woman [laugh] – um, and I know plenty of women, um, who are around my age who go dating, and they pretty much love every man they meet. And I'm just like, "How is that possible?" And then often, like, usually? I dunno. Often those men like them as well. But… I also think [sucking through lips] that a lot of those women are still single because what happens is they like like like like like like like, and then they don't anymore. So I think it's maybe they, they rush into things without really looking for what they actually want in a relationship. So it tends to be very surface level, very fast, and it burns out very fast. And I think that is– gives a misleading idea of how those things work.
So lot of people who go on tons of dates and meet tons of partners that they think her amazing, a lot of them are just boom, boom, boom, one after the other. And not… nothing wrong with that, If that's what they enjoy. But if you see it, you, you tend to think, "Well, what's wrong with me that I'm not finding these people?" And I think that's a… a false perception that is out there a lot. And I also think that a lot of people out in the public sphere, unless they're very close friends, don't talk about how hard it is to date. And not just date, but find someone that you can connect with.
Because it's not sexy. It's not fun. And people tend to talk about the things that are sexy and fun, right? And then gloss over the stuff that's not.
And, yes, it's disheartening. And, for me, the disheartening thing – the most disheartening thing, I guess, for me – Is that I meet men that I genuinely like, and they are genuinely good men, and they are emotionally mature, and by all measures they're attractive, and I feel nothing. And I get so frustrated with myself. And I tend to do this self-talk, well– where I'm going, "Well, what more do you want? Like, what is it you want? Because you're being impossible." But I can't talk myself into feeling it, you know? It. I can't talk myself into feeling it. So yeah, it's difficult.
Good luck out there! That's what I say.
[18:59]
Good morning!
As always, thank you for sharing your wisdom and Insight I'm currently enjoying your podcast at work. Privately, of course.
[laugh] You're welcome. And I'm glad you're enjoying it. And privately at work. [laugh]
Thanks for helping me pass the time.
You're welcome. I am wondering what you do now.
I'm having quite a rough time with my husband as we struggle to reach a compromise with our sexual interest. This is increased over the years we have been together, but we are determined to make it work.
He's interested in a 24/7-type lifestyle as a submissive. I am also submissive…
Ohhhwahaha… [intake of breath]
…but I lean toward keeping BDSM in the bedroom, so to speak, rather than making it a lifestyle.
He said if I want him to dominate me, that I can "dom him into domming me" which to me sounds like it defeats the whole purpose the whole purpose. The whole 24/7 lifestyle sounds so mentally exhausting to me.
Neither of us feels fulfilled, and I don't know what to do to meet his needs that are so far from mine on the spectrum. I suppose this just ended up as me ranting. Sorry. Maybe my situation is hopeless, but any advice would be appreciated.
Oh, I feel for you. I feel for you. That's a really tough situation to be in.
I, I get what he's saying, but you can't change who you are for your partner. I mean, you know that, right? The fact that it sounds mentally exhausting, and it's not going to be fulfilling to you, means that his idea is not workable. And it's unfair, I think, of him to put that on you. I see, I understand that he's trying to come up with solutions, but it is putting the onus on you to make it work. And I think that whole "domme him into domming" is… not a great idea, 'cause it's not going to feel right to either of you. Even if he, he suggested it, he's not going to get any satisfaction from it. 'Cause he knows exactly what you're doing, right? And that's not how most submissives get that feedback that makes them all happy.
I don't have a solution for you. I wish I did. I think the 24/7 thing is the, the kicker. Like, if you just wanted to engage in kinky play, then there are solutions for you as a submissive-submissive couple. You could go and see a reputable prodomme who enjoys working with couples. And maybe go together once a month, and she could dominate both of you. And that might be enough to scratch that itch, and to also hype each other up, you know? That you both had this shared experience together that was hot, and fun, and a bonding kind of experience. But when you're talking about living as a D/s couple, that's not going to address that need.
The only other suggestion, which is much more high risk, and much more difficult, is to open up your marriage. And I suspect that that has already crossed your mind, and I know that a lot of people go, "Oh, why don't you just…" But it's not a "just" anything. That is a huge, and risky, and difficult thing to do. And to do it well. It's a whole, it's a fundamental change to your relationship.
So maybe if it sounds interesting, It's worth trying. Seeing a reputable pro domme who will work with couples? Because I think if you go together, that can be quite an intense, shared experience that you can take, then, into the rest of the month, until you see her again. Or however frequently you see her.
Now, obviously that doesn't work if you are not interested in being dominated by another woman, and you never said either way. But yeah, I don't have any easy answers for you, I'm afraid. I wish you both the very best of luck in figuring it out.
[23:31]
Thank you for sharing sexy advice.
[laughter] Is it sexy, though? [more laughter]
Do you address cuck fantasies? I have plenty.
Thank you.
I mean… I don't really address any fantasies here? I don't indulge anybody's fantasies. [slight laugh] But cuckolding's never been anything that I've been particularly interested in. I can see a very narrow sliver of, uh, a certain type of… cucking, that might, maybe possibly work… for me. But the truth is, I can't even find one man [laughing] I want to spend time with, and share intimacy with. So, the idea of finding two is hilarious and ridiculous. [laugh]
[24:28]
Hello Miss.
I came across Your blog because I was googling about "Femdom Scams" and saw that you had posted about that a few times. I have been sub, or have always felt that way since i discovered sex in general, really. But have very little real-time experience. I have had a session with a pro domme, and have profiles on a few BDSM dating sites. But I haven't found much local. But I got a message recently on FetLife from someone supposedly moving to the area soon. They messaged me on FetLife and gave me an email to respond to. I have had this on some sites before, where it was plainly fake, but I wasn't sure about this one.
They immediately emailed with an email that, while it speaks to a lot of my desires, seems forward for someone that I have never had a conversation with. I can send you the contents of email, if you don't mind letting me know.
Um, well, this is a little old now, so I assume this is been resolved. But I have written about femdom scams on my blog quite a few time. If you go there, there's a category called scams, and there's a few pieces on there, which talk about common scams, how to recognize scams, how scammers behave, what the risks are, that sort of thing. And this is red-flag city because: (a) they messaged first, (b) they immediately gave another email to correspond on whereas if you're just having a chat with someone, why not stay on FetLife, right? (3) [ed. Yes, I know my a, b, threes.] [Ferns: I hate you, ed! :P] The email they sent was a trigger email that hit a lot of sexy, D/s-y, BDSM-y buttons, and (c) they're moving to the area very soon, is never real. Nevar! I mean, I feel sorry for people who are moving to an area pretty soon, but they're never real! This is what they say, so that they can't be caught out by lying about being local.
So, it was a scam, and I hope that you didn't give him any money. But my overriding advice – regardless of anything, regardless of anything – is don't give strangers on the internet any money. Ever. E-vaaar!
If you're engaging a professional online dominant or some sort, they will be very upfront with you about how much and what you're paying for. They don't dangle a relationship in front of you, and then do a bait and switch. Ethical professionals do not do that ever. So anyone who… says they're interested in a relationship, and then asks for money to "prove your sincerity" or to buy BDSM equipment, or to book a hotel, or any other reason… don't do it. They're scammers. So I suggest that anybody who's listening to this, who has– wants more information about scammers, go to my blog domme-chronicles.com and look up the scam category. I've got quite a few pieces there about it.
The other thing is, you know that by him asking this question, he had doubts. If you have doubts, trust your gut. Because we often don't listen to what we know, because out hormones, or our dicks, or our pussies are controlling [laughing] our brain somehow. But, yeah, if your gut goes, "I don't know about this," it's probably correct.
[28:20]
Hey Ferns, hope all is well.
It is, thank you for asking.
I wanted to throw this question out after listening to your most recent podcast, so this would be one of the first new questions after you caught up.
[lauhging]
Aren't I evil?
[laughter] Good thinking, Ninety-Nine.
Anyhoo, [slight laugh] I've been a fan of your blog and enjoyed the stories and, well, trials and tribulations you've shared for a good year or more now.
So I come to you now for some general life advice. I feel a little like it's an extroverts world, and even more so in the world of kink. I'm introverted and fairly shy. I was slowly building up the courage to attend a munch and hopefully make friends. Thanks, COVID.
But it wasn't to be this year. What things do you think I can do to help make 2021 a better year for me? Well, for me and kink. I've just been having chats online from FetLife, attending some online events, and reading kink advice books. But it feels more like being back at Uni [short laugh] and studying than actually interacting with the world and others, if that makes sense.
– QuietW
Too long, didn't read: Shy sub wants help standing out.
This was sent in, uh, December, so… I always say on my page for asking questions that, if you want a quick sue– quick answer, that is not the place to do it. [laugh]
I think you're actually doing all the right things. I think you're taking advantage of, of this time to learn, and to interact with people, and to go to online events… reading, educating yourself, and I think that will always stand you in good stead.
I don't think there's a lot more that you can do right now. I hope that you are making some inroads into your local kink community online prior to them getting back out in the world, because that will help. So that when you actually go and attend something, you know some people from online. And that will help your shyness, because you can drop them a note and say, "Hey I'm coming to this thing, and I'm kind of nervous. Do you mind just holding my hand?" And most experienced kinksters will be happy to do that with you.
And the other option is to – if it's a munch, not a big event, but if it's a munch, they're normally small affairs – um, contact the organiser and say the same thing. And the good ones will ensure that you're not floundering alone there by yourself.
So I think you're doing well, actually.
Um, the only other thing I'd suggest: you're saying chats online with Fet– from FetLife? I would say join in some discussion groups there. And the reason for that is just because people will go to your FetLife profile to get a feel for you. And if all you've got there is a whole bunch of nothing, or – it doesn't sound like you, but – a whole bunch of liking booby pics [laugh] they're going to do not like that so much, really.
But if you've been having intelligent, polite discussions with people about various things, then that stands you in good stead. It's like you're creating your own reference sort of thing.
I always look at people's, um, online activity where it's available, and if I see them being funny and engaging and polite, I like that very much. If I see them just liking porn pics, I'm out. Because I don't, I don't think they're coming from the same place that I'm coming from with my D/s desires, so – I know it sounds judgmental, and I'm very judge-y about it, I'm not ashamed. [laughter, then, quieter and while still laughing] I'm not ashamed. I will judge the hell out of you! And not you, dear listener, but you who lands in my inbox wanting to have a discussion about relationships. If your feed is full of liking porn pics and, worse, saying "nice tits" or something [laughing] on someone's pictures: I see you. And I will judge you.
[chuckles] My Ask Me page says, "Ask me a question or tell me something sweet," and this person has put "something sweet."
[laugh]
[33:02]
Hi Ferns,
Found your blog after recently joining FetLife, which is a bit like falling down the rabbit hole. I should have joined years ago.
Anyway, listened to your podcast, which was brilliant.
Ah, thank you so much, that's so lovely.
I love the way you manage to deal with some quite heavy subjects in a relaxed and friendly manner. Also with a humour unique to Australians… [laugh] 'If you don't want to give a blowjob don't, but put the fucking garbage out'.
That is apparently a quote from one of my podcasts. Does that sound like me? Yeah, it kind of does, doesn't it? [laugh]
This is from Awaiting Commands on FetLife.
Thank you, Awaiting Commands, that was very sweet.
I'm just try– I just wish I remember the context in which I said that, "If you don't want to give a blowjob, don't. But put the fucking garbage out." [laughter] Ahhh. Because it's pretty funny, actually, regardless of context.
[ed. see podcast episode 114 at 41:46 for the response that this quote paraphrases.]
Hi, Ferns.
Long time on and off lurker here. Recently I read your entry, "Why sex blogging is bad for my love life" and it got me thinking.
Do you think it is possible, that all the years of blogging and other work that has you essentially over analysing your every relationship, you have created an idealised image of a partner that no one can live up to? Perhaps on a subconscious level?
I'm sorry if this sounds harsh, I didn't mean it to! Honest!
[laugh]
That's from M.
Um. I don't… think so, and the reason I don't think so is because I have found what I wanted before. So, if I had no experience, then I would say yeah, maybe. Yeah, maybe. Because when you've got no experience, you do tend to draw a fantasy picture of whatever it is, you know: your life, your partner, your interactions, whatever. But because I've found it before, I'm in the unfortunate [with slight laugh] position of knowing what is possible.
And I say unfortunate… because it means that the extraordinary relationships I've had set a standard for the kind of connection that I want, and I can't imagine having less than that and being happy. And it's not that they were all the same, they weren't, not at all. They were all very different. But there is something at a– I'm making this, this whole body kind of gesturing motion – there is… a knowing. And it's, it's not even emotional, it's kind of instinctual. There is a knowing that I get when I find someone who connects with me in the way I need them to.
So, I think that makes me difficult. And I think it makes it very difficult for me to find partners, but… it's not a choice, [exhalation] if you know what I mean? I don't choose to be like this. I meet very nice submissive men who I really like and want to like more, and want to feel that 'thing' with – that thing that I need – and I just don't. And I know from– also from years of experience, I can't make it happen by force of will, I just can't. It either is, or it isn't. There is no try. [ed. it was not, sadly, said in Ferns' imitation of Yoda's voice]
So, yeah.
[37:01]
Oh, this next one is a pitch [laughter] that starts, Dear Editor. [more laughter]
I'm writing you to join your family of contributors.
I don't have a family of contributors… Margaret, so no, thanks.
Just to say, which I will probably edit out, because it's not relevant to anything, I get a lot of pitches because I have a popular blog. I get a lot of– and I don't mean "pictures", I mean pitches, like PR pitches. And those pitches are always, [softly] ALLL-ways, "Hey, I would like to write for your site. For our mutual benefit." And what they really mean is, "I would like you to give me free advertising, please. And thank you."
And if I, if I know they haven't read my material, like this one had not: "Dear editor," like that's ridiculous, right? I usually reply with, "My starting rate is $500." Because no one's paying $500 [laughing] for this, right? And mostly I never hear from them again, which is correct and fair.
But I get a lot of these where they're just going– they're trying to pretend that putting their content on my site is a favour to me. And it's bizarre, like I don't know who who falls for that.
Anyway, no one has ever yet taken me up on my $500 offer, but if they did, you bet I'm putting on my blog some post about erectile dysfunction. I will do it. Don't test me! [laughter]
Alright, next:
[38:49]
Hi Ferns!
Lovvvve your blog and especially your podcasts.
Thank you so much. I appreciate that.
Question for you: As a middle-aged (early 50's) man, I'm just now discovering that gentle femdom is a real thing, but it seems to trend much younger. Do you know if that sort of longterm relationship is appealing and popular with middle-aged dommes (45+) as well, or is it purely the playground of youth?
Thanks for all you do!
lovepluskink
Well, I am an old dinosaur, so let me say this: When gentle femdom first started coming up as a term, I was kind of annoyed about it. Because the word femdom used to just be short for female domination or female dominance. And over last, I don't know, 5 to 7 years, I guess, it has morphed into meaning 'the category of porn that is femdom'. And that is all mean bitches beating up their lowly worm subs. So, as a result of that, I see things like, "I'm into female domination, but I'm not a femdom." Because what people are trying to do is remove themselves from the idea that they are that porn category that is femdom.
It's very frustrating. I will, I will literally hang onto femdom, and they can take it from my cold. Dead. Hands. It means female domination, or female dominant, or female dominance. And that's it. It does not mean the pornified version of it.
Anyway. So when gentle femdom started to come out, I was kind of peeved, because it was acknowledgement that femdom as a term had morphed into mean bitch. So then they needed 'gentle femdom' to be the foil to that. So gentle femdoms aren't mean like those other femdoms. And it pissed me off. [laughter]
I've reconciled myself with it now. But let me say this, most middle-aged dommes, forty-five plus, like [short exhalation] – and this is– I can't speak for all of us, right? But I'm going to say it anyway – like female domination in all its spectrum of glorious different types of interactions and play. And some may skew to a certain type, and some may skew to another type, some may have like a mixture of both equally, or whatever! What I'm saying is that just because someone doesn't identify as a gentle femdom, doesn't mean they're not going to be what you're looking for. So do not be fooled by the label.
So, I have never used the term gentle femdom in my life to refer to myself, but my D/s relationships are full of love, and sweetness, and patting, and kissing, and cuddling on the couch, and living, you know, a happy life full of love. The reason I don't say I'm a gentle femdom is because sometimes I want to play, and the ways I want to play run the spectrum. And if my submissive likes some heavy pain play, I'm happy to do it. If my submissive likes to be pegged, I'm happy to do it. Because what I… get off on is the reactions that he provides for me. That's what feeds me. So the kinks themselves, whether they're gentle or not, are largely immaterial to me.
So, to you, what I would say is, forget the labels. Forget the labels. Gentle femdom is a new term, and that's probably why it skews young. Talk to women who you are interested in, talk about what they like. Don't use labels to define what they're into, because it doesn't work. And even if you try to do that, and someone was into gentle femdom, a lot of those gentle femdom folks are also into a whole wide and different spectrum of things that some people would say, "Ooh, that's not gentle femdom." You know. So yeah, ignore the labels and look a little deeper. Pretty sure that what you want is not the domain of gentle femdom youngsters. That's all I'm saying.
Good luck with that.
[43:50]
Wonderful Madam Ferns,
I find your writings to be titillating, humorous, thought provoking and emotional. I am captivated with the way you express your emotions, and quite often, mine.
Ahh! Thank you. I'm so glad it resonates with you. I always like hearing that.
I know you shy away from shameless self promotion (honestly just being yourself is all the promotion you need). However, I wonder if you have ever compiled a list of your top 100 most flattering comments. I would love to make that list.
Regards, Fanboy
*chuckles*
[laugh]
I, I think this is in relation to something I have– I posted, I think on Twitter, where I said, "You know, I really should put together a list of all the nice things that people have said about me, so that when I feeling a little bit down, I can look at them and go, 'Yeah, you know, it's worthwhile.'" So if I get, say, you know, some hateful emails or… just something negative, or I just feel like I don't know what I'm doing all this for, I can go to that document and feel better about myself and about the work I do. So, yeah.
Look, dear Fanboy, if you would like to do that, I would love for you to do that. I think a lot of those those, those nice comments come through in emails to me, and I should include those as well, but if you would like to troll through public things that people have said, I would appreciate that so much. I think that would be lovely. And thank you for your offer.
[45:41]
Hi Ferns!
Greetings from a fellow introvert. Long time lurker, first time writer.
Ah, I love that. Thank you for de-lurking for me.
It feels a little cliché to begin with a barrage of obsequious thank yous, but….
[tongue click, then, in a near whisper] Don't be silly, I enjoy obsequious thank yous.
…you seem like you're okay with it…
[laughter] I am. Well spotted!
…so THANK YOU!
Capitals.
Really, more than I can say. As somebody who only discovered their submissive orientation later in life, trying to wade through an ocean of femdom porn and male fantasy bullshit as I worked on trying to unravel my own inner self was beyond frustrating. I kinda get why Bitchy Jones was always so pissed off.
[inhalation] Bitchy Jones! Oh my goodness. She was the first for-real femdom blogger I found. I think, like, her blog has been closed for 10 years, and I still have it in my blog list because it was so good. It was like one truth bomb after another. She was way ahead of her time in calling out all the bullshit. And I didn't always agree with her, but even when I just disagreed, I still loved her. [laugh]
Your blog has been a sea of sanity. A refuge. From the bottom of my heart, thank you.
That is so lovely, Oscar. Thank you so much for saying that, I appreciate it so much. I'm glad, really glad, that it's helped you.
Now, the question: you are very active on this blog, Twitter, and FetLife. Are there certain thoughts or types of content that you think work better in one place versus the other? Also, are you open to strangers friending you on FetLife? Assuming they have an actual profile and a sincere message? It seemed like good manners to ask for permission first.
Oscar
Oscar, I would be delighted if you sent me a friend request over on FetLife, please do that. I'm always happy to friend people who say nice things to me. In fact, it is mandatory. If you say something nice to me, I will be your friend whether you like it or not. [laugh]
I actually am very bad at social media, and by that I mean I don't really think about what "works" better in one place versus the other. I think each has just naturally different, um, focuses. Like, Twitter, I just tweet random shit all day. [laughter] And it is truly random. I don't have a brand, I don't have a theme, I don't pretend to be das über Domme. I don't do anything except randomly tweet every single thought the pops into my head that has no value whatsoever. It's great! [laugh]
If you don't follow me on Twitter, come on over. Let me know you're from my podcast. Um, my Twitter handle is Ferns__, with two underscores, because there is a woman who hasn't tweeted since two-thousand and eight who has my handle. And I keep looking every, you know, every 6 months or so, to look to see if she's abandoned it yet, but no. She's hanging on to that thing. [laugh] So, it's Ferns__, double underscore, if you want to find me over there.
My blog is for stuff that personally interests me and for more, I guess, wider thoughts that I have about mostly kink. Like nearly always kink, or my personal life, or what's going on with me. So it is like a journal that skews towards D/s topics, but sometimes I just throw in whatever, if I'm thinking about broader topics. So it is my space.
And FetLife is purely for helping people. I don't use it to express my personal views in the writings, or anything like. When I post on there, I'm responding to people who are asking questions, or people who are looking for some kind of input from someone with experience.
So they're all very different things. So it's not that they work better, it's just that they're set up for different types of interactions. So, yeah, send me a friend request, Oscar. I'd be delighted if you did that. And my other podcast listeners, also. If you're on FetLife, come friend me. Let me know where you're from though, because, you know, sometimes I don't accept friend requests, because I'm a cow like that sometimes. [laughter]
[50:49]
Hello Ferns,
Hope you are well?
I am, thank you. And there's a love heart. [tongue click]
My husband and I are trying to start a sort of 24/7 dynamic, where I'm in charge of basically everything – besides his job related things. I'm normally a quiet, submissive type myself, but I've been open to doing this and I want to explore with him.
I'm feeling a bit odd about part of it, though. One of the main things he wants in this dynamic is basically me controlling his bad behavior (i.e. swearing, yelling, pickiness with food), and making him behave how I want him to. But what I want him to do is more just acting like an adult, like not yelling and slamming things down, or eating some fucking vegetables for once. [laugh] These things correspond with life changes he claims he wants to make, but it seems he just won't do it unless I make him. I feel like I have to be a parent.
Maybe this is an issue because I prefer BDSM in the bedroom while he wants to live it? Any thoughts or advice appreciated as always.
LB
And I go another love heart. Thank you, LB.
Okay. I'm first going to spruik my book because, you know. [tongue click] I wrote a book called How to Handle Disobedience. It will help you, I promise.
It's a wide-ranging book that covers everything from the foundational tenets of a relationship, and how to set them up. And I start there because you can't handle disobedience in a vacuum, you just can't. So I talk about how to set up a relationship in which your submissive wants to obey you. And I talk about reasons why a submissive might disobey you, and they are wide-ranging, like there's a whole bunch of reasons he might be like this. The reason I include all that in a 'how to handle disobedience' book, is because you cannot just address the disobedient behaviour. You cannot just deal with the act they're doing now, unless you have set up a structure within which they feel safe, within which they trust you to do the best that you can for yourself, for them, for the relationship. And you have to have built that trust with them in ways that backs up your demand for obedience.
And then I give you, because of course, a step-by-step practical way to deal with disobedience that works and takes you out of that role that he's trying to put you in.
So part of the issue with disobedience is that there is a certain contingent of submissives, and I think it's a very common in inexperienced submissives, and inexperienced dominants, where the dynamic is: he disobeys and, by doing that, he puts the responsibility on her to make him obey. And unsurprisingly, that is fucking exhausting. It is no fun, and she ends up going, "Am I the parent here? Like what is going on?"
Meanwhile, he gets to skip around doing whatever he wants, and placing the responsibility of his behaviour on her. So that's what's happening with you and your husband. So go and get the book. I can't go into all of it here, because it's much too long. But I have, um, some step-by-step practical advice on how to deal with this kind of behaviour.
The bottom line here is, if he wants this relationship, then he has to step up and do his part. It is hugely unfair of him to abdicate his responsibility and lay it at your feet. He is setting you up to fail, and that is hugely unfair.
And you will fail, because you are not responsible for his behaviour. He's a grown adult, like you said, and in abdicating his responsibility for his own behaviour, in not living up to his part of this D/s agreement, and not doing his part in the relationship, he's laying it all at your feet. And it's unsustainable. It's unpleasant. It's tedious. And you are absolutely right to feel like this is bullshit, because it's bullshit. [laugh]
So yeah, get the book.
I wish you every luck with it, and I hope you'll come back and let me know how it goes.
[55:45]
Hello Ferns.
As a fairly new domme, I've recently had an issue with my sub. He has completely ghosted me.
Ahhhhh. Shiiit. [ehhgghhh – sound of inhalation with constricted throat] I hate that.
Having gone through vetting, and eventually signing himself over to me. I contacted him to get his availability. Confirmed his availability. And then planned to meet for a session. Just the week before, I did a video check-in for him to read his contract of servitude and devotion. All seemed good and well. Then, the night before, no evening message. And completely ghosting the next day. Have you had any experience with subs just dropping off?
Love the podcast.
Cheers,
Mistress Roxy
I'm glad you're liking the podcast, Mistress Roxy.
I am so sorry that happened to you.
I… am getting the impression you hadn't met yet? So, it's hard to answer this question without understanding the context. What I'm kind of hearing is that it was all online, and this first session was going to be the first meeting you had? [as if re-reading] Mmm. Yeah, that's impression I'm getting.
So, my advice to you – You didn't even ask for advice, [laughing] you said, "Have you had any experience with subs just dropping off?" Um, I really haven't, no. I have had, um, discussions that ended when, I think, there was a bit more to say, but it wasn't just, "Oh, you're mine, all's good," and then they disappear. Not like that, no.
It's very common, though, hugely common. In fact, I know that a lot of my dominant friends will go to meetings at a coffee shop, or whatever, with a book, because play expect the submissive not to turn up. It's that common.
My advice to you, which you didn't ask for, but I'm going to give it to you anyway – 'cause this is my podcast, I do what I want – um [laugh] is: Don't get into it before you meet them. So it sounds like you had all the discussions, and that contract, and the devotion talk, and the servitude talk, and you have never met him yet. And it's too early.
Maybe, like, I'm not sure what kind of relationship you were looking for, but it sounds like a very formal high-protocol, as opposed to a personal romantic/love-based relationship. So may be a bit of a pure D/s one? So just you, the dominant, him, the submissive, with not really a romantic connection. So I get that you maybe wouldn't do a bunch of dates, then. But I do think that if you're moving it into real life, if you're meeting for a session, then you need to do the vetting in person. And not be 100% full-on.
So if he's a new, and all the sudden he gets this huge like, everything about the contract, and the words like servitude and devotion, when you haven't met yet? They are words that carry no weight, you know what I mean? They're just words. And the contract is just a piece of paper. Because there's no foundation there, because you don't know each other, really. He feels no real connection, and I think what happens with a lot of them, is that when the rubber hits the road, they freak the fuck out. Because it's been this amazing thing that they've wanted forever, probably. Or for a long time. And then, all the sudden, they're getting it, and it's all of this import, and not only do they not know how to deal with it, they don't think they can deal with it, and then they ghost.
Now, I'm going to say this, because it sounds like I'm completely about the process not working, but let me say this: From a vetting perspective, you can't know someone in a short amount of time. There is a foundation that needs– like I'm– just talked about this two seconds ago, there's a foundation that has to be built of trust, and friendship, and respect. And you can't do that with words. You can't say, for example, "You must respect me." "Yes, I respect you, Mistress." It doesn't mean anything, you know what I mean?
And I think in the online world, there's a lot of words exchanged, that people may even think, a hundred percent, they mean this, but it has no weight. So it's very easy for someone to ghost, because they don't think you're a real person. They don't think that you'll be hurt by it, or confused. They think you're like a a cartoon, two-dimensional figure that probably has a million other subs, so you won't care.
And I think in order to have some sort of foundation where that doesn't happen, you cannot be that to them. And man, I tell you what, with new submissives it is really hard to cut through that bullshit. And a lot of experienced, um, dominant women will not take on newbies, because they know this already. If you're a new dominant, and you go in hard with the dommely, dom, dom, domliness, the chances you're going to get ghosted, or that they're not going to treat you like a human being, are high.
And I think all of the media, I guess, tells you how to be a dominant. And it's all, it is all high protocol, um, contracts, and devotion, and say some mantras, and do these millions of tasks, but those are not the things that create connection. I think, probably, the best thing if you're having real life anything, is to slow your roll. Meet them first. And establish some level of trust and respect in person because, until they meet you, you're not a real person to them, so they don't think much of just not appearing.
I'm sorry that happened to you. I know it sucks.
[1:02:47]
Okay. I think that's about an hour, and I have not yet hit all of the questions. [inhalation of mock surprise] Maybe I should do another podcast sooner rather than later. Wouldn't that be a novel idea? [laughter] If you'd like to ask me a question, you go to my blog and there is an Ask Me page. The questions are completely anonymous. You do not have to put a name on them. You do not have to say who you are. And I will not know, I promise you. I promise you.
If you want to read my blog, I'm over at domme-chronicles.com, D-O-double-M-E-dash-chronicles.com.
If you would like to support me and my content, please make your way over to my Patreon page.
You can join up for I think it's 16 or 17 cents a day. Surely I'm worth that. It's patreon.com, forward slash, DommeChronicles, one word [patreon.com/DommeChronicles]. And you will get a whole bunch of fabulous audio erotica in my sultry Australian tones. [laugh] There must be some 40 or 50 stories up there already. So, you get all of them.
And thank you for listening. I will speak to you next time.
Bye for now.
[Outro music]