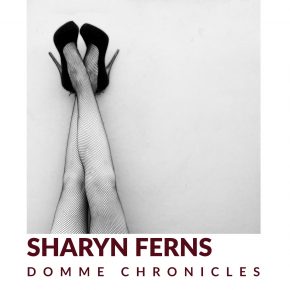 This stupendous femdom podcast Q&A includes the following:
The bits where I answer some questions about my masturbatory habits!
Lovely sweetness from some listeners/readers <3
Is this a scam? (if you're asking this question, you already know the answer is 'yes, yes it is')
Has a submissive ever introduced you to new kinks that you subsequently enjoyed?
Should I 'top from the bottom' to solve this problem?
How do I deal with power struggles in my long term vanilla-turned-femdom relationship?
Would domestic discipline work to make our dynamic feel less like play-acting?
How to work past self esteem and body image problems?
How do I serve her when my time is limited?
Is there an audio-version of your book/s? (um… here on patreon, I'm working on it!! :))
How do I introduce my submission to someone I'm dating?
And much much more
The Domme Chronicles podcast is available on iTunes and Spotify: Subscribe if you want to be sure to get my audio porn delivered straight to your ear holes.
___
Want to ask me something? Pop on over to my Ask Me page and do it (though if it's something time-critical, I suggest you ask your question pretty much anywhere else…!). It's completely anonymous, even to me, so nobody will know it was you…
___
Full transcript after the jump…
___

[intro music] Shut up and sit down [/intro music]
[00:11]
Hello Dear Listener, and welcome to my very irregular podcast.
My name is Sharyn Ferns and I blog over at www.domme-chronicles.com. D-O-double-M-E-dash-chronicles.com.
I… have a little bit of a cold. [laugh] This is been going on for some two weeks now. So my voice may sound a little bit odd. And if I have to pause to sniff or to cough… Well! You'll just have to wait, won't you? [slight laugh]
I have a new setup here. Well, it's not really new.
I have had some very stellar advice from a couple of people who are much more experienced at creating audio, and I have taken that advice. And I'm thinking, and hoping that the quality of this podcast is going to be much better than my previous.
So, welcome.
And a special welcome to my Patreon folks. All my supporters over there on one of the higher tiers are going to get the full, unedited, ridiculous copy of this podcast much earlier than everybody else. So welcome and thank you for your support over there.
If you want to support me over there. It's patreon.com/DommeChronicles. One word. D-O-double-M-E-chronicles.
Alright, let's not waste any time. I have many, many ask me questions to go through. So… let's do it, babe!
[02:06]
[laugh] The first one already made me laugh.
Hey, Ferns!
Exclamation.
When was the last time you flicked your bean and what were you thinking of?
All the best,
Mr. Heinz
I see what you did there.
Umm… this morning? Or yesterday morning? Or last night. One of those. And what was I thinking of?
I have some go-to fantasies that are horrible and violent and not to be shared with anybody in this forum. [laugh] They're horrific, trust me. And not BDSM cute "oooh" play time, but terrible. Like, genuinely terrible.
So, there you go.
[02:51]
Hi Ferns,
I've always loved your blog and the regular down-to-earth nature of it. With all the talk of relationships, though, if you met the right guy would you want to have children?
All the best,
Adam
Oh, bless your little heart! [pause] Adam. I am [quoted dramatically] "of a certain age", and there are no children in my future. I will tell you that right now. So, no.
And actually I'm going to add a little bit more, because this is always a concern when I get approached by a younger man. Because at some stage I assume they're going to want to have kids. And, yeah. I always discuss that with anybody younger who thinks they want a long term relationship with me. As opposed to hook up which, you know, that's a very different thing.
[03:47]
What an amazing site.
I am in a vanilla relationship for many decades. Spouse would never try this. I can dream, can't I?
Learning about this world is fulfilling. Thank you.
Well, I'm glad you're getting something out of it.
And, I'm just going to say this: I know you've been married for decades, that's a long time, but have you ever asked your spouse to do a little… super fun little, you know, role play, sex play, different play – just for a, you know, Saturday night special treat and see how it goes.
You don't have to throw all the submission at her or any BDSM stuff. You just say, "Hey, you know I'd really like it if you tied me up and teased me. Would that be fun for you? And then we can do something that you've really wanted to do for ages.
Anyway. If you've never tried it, you never know.
[04:45]
No questions. Just wishing you a happy birthday. [laughter]
Thank you so much for that. And for showing how long it's been since I did a podcast. My birthday was in July.
I'm now thinking… that maaaybe I couldn't fit all of the older, um, questions into my last podcast. 'Cause I'm pretty sure I published one in August.
Well anyway, thank you. Appreciate that.
[05:24]
Pleasure to write to you, Sharyn.
Ah, well thank you. It's a pleasure to hear from you.
I am a young man who has struggled recognizing my submissive nature. The emotional anguish this has caused me has been considerable. This has been the most tumultuous road I have ever taken. Coping with intimate desire to bring happiness to a woman's life at the expense of my own, while maintaining my own masculine identity, was bringing me to a dark place.
Until I stumbled on your blog.
Oh. That makes me so happy!
Your detailed writings on how domination brings you a deep sensual happiness. Sharing your lifestyle and showing me a femdom world outside of the stereotypes of the community's lowest common denominator. And all the passion, vulnerability, and clarity your posts brings to thinking minds. I needed to see this to help me through. That someone can accept submissives and not forget I am a human being.
Thank you. Your words touched my heart, and I hope my words have touched yours.
Graciously,
JamesC
Seriously, they have absolutely touched my heart. Thank you so much. I live for this stuff. I live for hearing from people who are helped by my content because that makes me seriously happy.
He added a little P.S.:
P.S. Here are all my kinks, please dominate me goddess. Lol. Not, but could you imagine?
Yes, I could imagine.
James, I am so delighted you found my blog and my content, and I genuinely hope that it continues to help you and that you grow… past the troubles, and the anguish, and the tumultuous time you've been having with accepting yourself and your desires.
I will also add this: I'm not some Lone Ranger out here. It's just that there is a lot of noise out there in the marketing of… professional services, and findom, and pay-for-play and all of that relies on a certain extreme of femdomery that is not how people live in their relationships.
They are two quite different and separate things, even though quite a few, um, pros of different kinds also have lifestyle relationships, that's not what they are showing to the world, because that's not what marketing works.
So I just want to assure you that I'm not some outlier in femdom. There are plenty of us around and I hope that someone wonderful finds you and you find them.
And thank you again.
[08:18]
As I sit here listening to your podcast, I had to tell you: The way you handle the questions men pose about how to make their women the way they want them is brilliant. Far too many men want us to be their perfect fantasy. This is my fantasy too, dammit!
That's all. Keep rocking it, you're amazing.
[laugh]
Obviously, this is from a female dominant. And I, I actually love it when I hear from women who can relate to things that I've said, and for whom it's a "Yes!" kind of reaction.
And that is exactly right: It's my fantasy too!
And given the whole premise is that I'm supposed to have the power, and supposed to be in control, and have things my way, the number of serve-me-my-fantasies-mistress types that end up everywhere, all the time, can be quite… I guess demoralizing after a while.
So I'm glad [laughing a bit] I am glad that you found that the way I handle those questions was useful. Thank you.
[09:28]
Oh, and I have champagne because of course I do. It is a birthday champagne that is still left over. See, I'm not the guzzling champagne monster you might think [laughing] I am. It is a, um… Piper-Heidsieck, which is not my favourite, but it is very, very good. So, cheers.
I'm going to clink again. I've done this before, it's very loud. Sorry. [slight laugh]
[muted clink]
There you go, I did a little quiet one.
Cheers.
[10:02]
Should a slave walk into training with the new mistress and send money ahead for equipment and clothing at the mistress' liking?
No. No, you should not.
Go to my blog, www.domme-chonicles.com and look up scam. Because you're being scammed.
And don't give people you don't know on the internet any money unless there is an agreed pay-for-play scenario with someone who you have researched and from whom you know exactly what you are getting.
So no, do not do that.
[10:42]
Hello Ferns,
[slight laugh]
Yes, Reek is a broken slave in Game of Thrones. My owner, Lady Isla, told me to watch it all and meet my namesake.
[laughter]
That's a pretty– pretty harsh namesake there. If you haven't washed it, it's pretty brutal, what happens to Reek. I'm not going to do a spoiler, though.
CCTV has now been installed in my bedroom as well as my living room and I sometimes get a "put your light out" from her, through it. And she recently made me whip myself for a friend who was watching with her.
Plans for the collaring proceed. At the start of the ceremony, I must pass three ordeals to earn the right to wear her collar: lose my strap on cherry, 24 judicial cane strokes for a past sin, and my hair shorn to number 1. None of these do I relish, but she does, and that is all that matters. I hope you read this, you make my words sound very sexy!
Best wishes,
Lady Isla's slave Reek
Well, Lady Isla and slave Reek, congratulations on the upcoming collaring. It might have been done already considering I'm so behind in going through these Q&As. So congratulations, whether it's done or it's coming up. I hope it all went very well and you have a happy ever after coming to you.
[12:04]
Hi Ferns,
Was wondering if you've ever been introduced to a [hesitation] kink…
It says "link", but I know he means "kink."
…by a submissive that you thought you had very little interest in, and actually ended up really enjoying it?
Kind regards,
Cycads
Cycads are a relative of the fern, I think. [slight laugh] Just sayin', this is my cousin, my cousin Cycad. [laugh] Um, absolutely! Um… [tongue clik] my introduction to, uh, D/s really was through people who had much more experience than me. And they introduced me to things that I liked because they liked them. And that's always the case with me.
If– unless I have some… like, squeamish thing about it, or… there are some things that I just know I would not enjoy, really a lot of my relationships with submissives have been, have included that: where they have a kink that I've never been particularly interested in, but I become interested because that is what works to get vulnerability and reactions from them.
So yes, absolutely.
[13:18]
[exhaled laugh]
[with indignation] What the hell is wrong with men?! I mean, really!
[laughter]
I post on Fetlife often, and day in and day out, it's almost always the same questions from the same types of men:
"How do I find a Dom?"
"Why do so many women want 'tribute'?"
"Why don't dommes ever fuck their slaves"
"Nobody loves me, waaaaaaahh!"
[laugher] [clap]
That's funny.
I mean, come on, dude, it's not that hard. I'm saying this as a man myself. Why do so many men seem to fall for the fantasy and not understand, that sending out hundreds of blind solicitations will mostly get you a bunch of sex workers pushing their services? Or more frustratingly, on the other side of the coin, why do you think all dominant women are sex workers or play for pay?
[soft laughter]
You are banging my drum, baby.
What did this to men? Who gave them the bad touch? [laugh] Is it too much porn? Just selfish arseholes standing out from the crowd? I mean, it's just so frustrating to read the same question so often. Ones that have been answered time and again and could be found with little or no effort on their part.
Rant over. Thank you.
[laugh]
Well… I don't know.
I think… I think on the one hand, one of the issues is that the majority of men who come into those spaces have all had the same exposure, the same experience (or lack of experience), the same, you know, various kinds of media input. And they all – not all – the majority of them start there. So [thumping table with each word] every [thump] single [thump] one [thump] of them has the same experience and thinks it's unique.
So when these questions come up – and it is frustrating – I try not to get too mad because I've seen a hundred of them, and this is their first time seeing any of this. You know? So their expectations are completely blown out of the water. Their expectations are ridiculous. But they all come from the same place, all of them.
I do wish that more men who come into BDSM spaces would slow their roll, take their time, self-educate – Do some fuckin' reading, boys! [laugh] – before they start hammering at people to solve this problem that they've made up, because of their mismatched expectations from fantasy to reality. But as much as I wish that would happen, I'm not going to make make it happen by wishing.
So, yeah, this is going to go on forever and a day.
And I will say this also: I'm a little bit more frustrated by… more mature men who do this. I think young men often don't have any experience with anything, so they come in very much more blind than mature men who've [with slight laugh] had relationships with actual, for-real women, who have some experience out in the world. And they still do it. So, yeah.
There's something between, "Ooh, I've read all this stuff and seen all this porn, and had all this input, and it's all out there: all the media, all the Internet, all the marketing". And then not being able to make the link between that and actually interacting with actual, for real, women.
I dunno, it's weird to me.
But yes, A+ rant. Thank you for it.
[17:19]
Greetings Miss,
Can you please tell me if it is ever proper to top from the bottom?
I am a relatively new male sub. My dom, who incidentally was my friend first, keeps telling me that I am her sub, but does nothing that I would expect a dom to do. There are a lot more variables involved, but I don't wish to bore you with too many details.
Thank you very much.
Look, it depends how you define "top from the bottom." To me, you don't– you don't even have a topping from the bottom question. What you have is a communication question. So what you should be asking is, "How do I talk to her about our mismatched expectations here?"
And the answer is, you just sit down and you talk to her.
So you were friends first, so presumably you have a good basis of– foundation of communication of some sort.
So, I suggest you say, "Hey, can we have a chat about how this is working and what our respective expectations are of how this will go?" And in that case, she can tell you what she expects from this dynamic. And you can tell her what you expect. And then you can come to a compromise where you both get some of what you want. Or you decide you're incompatible, and you don't continue.
So, yeah. You're asking the wrong question, but there's my answer.
Good luck.
[18:43]
I'm a sixty-year-old man who has finally realised his destiny is to be an owned sissy sub. My domme is twenty-seven. I'm proposing to leave my wife and move to a different country. Most the time I think I must be mad, but this looks like it will really happen. Do younger domme sometimes enjoy having older subs?
Okay. That's a lot to unpack there! [laughter]
Look, age differences are a thing, and it works for some people perfectly well. So that's the first thing.
The second thing, I have to ask, is have you even met this person? And are you paying this person? Because the answers to those two questions influence everything. If you haven't met her yet, then don't go leaving your li– wife, and your life, and moving from one country to another. Which is, depending where you are, I guess, not as easy as it might sound – unless you're in Europe where moving to another country might be [laughing a bit] 50 miles down the road. But even now, in COVID times, that's a big deal.
And, if you're paying her, then stop paying her and see what happens… in terms of a relationship.
Do younger dommes sometimes enjoy having older subs? Sure. Why not? But if this is online only so far, and you are paying her, what you have is not a relationship: It's a paid arrangement. And they are not the same thing.
So be cautions, take some sensible steps because you are making big decisions… maaaaybe based on not real information? So… yeah. Have a think about the practicalities and do some serious work before you uproot your life for this person.
Best of luck to you.
[20:53]
I'm in a long-term marriage with kids. Ten years in I was ready to walk out the door when my husband admitted he was submissive and presented a D/s relationship with me. Long story short is he manipulated me into being a kink dispenser for many years.
I wised up, set the rules my way, and it's been a power struggle ever since. Our main challenge is communication. He won't communicate effectively, which sets me up for failure.
How can I invite that communication? The push back is exhausting.
This is a great question. I am going to, [double tongue click] as I do from time to time, pimp my book. I have a book called How to Handle Disobedience. It's available on Amazon.
Go and take a look. Because the premise of the book is how to handle when things don't go your way, and that includes when they're not– when your partner, your submissive, is not communicating effectively, to dig around to find the root cause of that. So the book is very much going back to basics and asking, "How did you set up this relationship in the first place?" And, "What steps might you have missed?", then the reasons many submissives disobey, including refuse to communicate. And then I have, actually, an entire process, step by step, for you to go through to handle it when it happens.
It's too long to go into here, but it's really down-to-earth, practical, step-by-step, how-do-I-handle-this information? Because you're right, the push back is exhausting and you shouldn't have to do it. So I strongly recommend you get that book to walk you through how to handle it, because it's more than I can give you here.
I will say this: I think it's more than inviting that communication, because you've obviously already tried that. So you need to set some expectations in a different way, and set up situations where he is going to succeed at communicating in the way that you want. In small steps. So whatever his block is – which he probably will not be able to identify – you have a, a method that will allow you to work through that slowly, as opposed to saying, "You're not communicating well" and him going, "I don't know what you mean" or "I'm trying" or whatever.
So yeah, get the book. It's called How to Handle Disobedience.
And I wish you every bit of good luck with it.
[23:48]
Dear Ferns,
Over the past twenty years my partner and I have lived a pretty simple domestic life together: raised children, etc. She's been a good sport about my interest in femdom nonsense [short laugh] and we've had some on-again-off-again periods of researching and trying things out. I'm not hugely into BDSM, but I do appreciate strong women.
One challenging aspect is that we found the process of acting out femdom scenarios a little too artificial. I appreciate the effort, but would prefer something more lasting and believable. So we've been discussing a change of lifestyle, and how to build her up as an authority figure at home.
That's a big step for us. I'm the breadwinner, and often the leader in terms of family decisions day-to-day. To make things a bit more fair, we're considering introducing [laughing] weaponized BDSM…
Wow. That sounds… intriguing.
…into our relationship. For example, using discipline in a less playful and more realistic kind of way. That stuff was never a big turn-on for me, and I'm a little nervous about it. We're just wondering if this is a crazy idea and whether you've seen that kind of relationship work.
Thanks, and we love your podcast,
John
Well, John – and your lovely partner – firstly, I want to say congratulations on successfully exploring and talking about things you might want to try and going forward with it. That is awesome. And many, many long-term couples cannot get to that point, so you're both to be congratulated for, obviously, your stellar communication and ability to try new things.
I think, um, domestic disciple is a thing. If you look up "domestic discipline," there's a whole bunch of information about it on the internet. And obviously you'll find a lot of porn, but if you tag it with educational resources, uh, you should find a lot of information about it.
Does it work? I don't know.
I think it does work for some people. I think, for me, the issue is that in all those, those scenar– and this is only my opinion of course. Of course, all of this is only my opinion- in all of those scenarios where you've failed, or you've fucked up, the idea of using discipline in a serious way requires her to amp up her energy and interest in acting a certain way in order to take care of what you did wrong. And, [sigh] to my mind, what it's doing is putting the emphasis, and the onus, on your partner to be responsible for your behaviour, versus you being responsible for your behaviour.
And while it might sounds like it, it'll be a fun little thing at first, I think in the longer term it can get very tiring, for her. And it absolves you of your own– building your own discipline and your own self control. So, absolutely, if you want to give it a go and give it a try, then that's great. But just check in with how it's going, because I know, for me as a dominant, I am absolutely not interested in cycling up my dominant energy in order to take care of his failures. That's not– that's not dominance. It's playing a game. So you talked about play acting and, to me, that's play acting.
What is not play acting is saying, "Right. You said you were going to do this thing. You didn't do that thing. I'm holding you accountable. Come and talk to me about what the problem is."
And if you want to have a punishment or discipline dynamic, then that's cool. And there are reasons for that, that I'm totally on board with; I, I like to have a punishment dynamic. But they're not a problem solver.
You solve the problem first. You come up with strategies to address it, you come up with, you know, whatever systems you need to come up with to make it not happen again. And punishment is more of a penance. It's not a way to fix a problem. It's a way to pay a penance after you fix the problem, if you understand what I mean.
If you go to my blog, I've written a couple of posts on punishment that talk about this a bit more. And I think part of the the thing was punishments – for me, again – is that when my submissive has failed at something, and we've talked about it, and we've come up with strategies to fix it, and to ensure it doesn't happen again, and he's re-committed to his, you know, agreements, or we've had to change some things – whatever we've done – and it's fixed.
My punishments are never me throwing my energy at– throwing my dominant energy at him. My punishments are him doing a penance. That requires no energy for me.
So maybe he has to write me an essay, maybe he has to write lines. If he's not done a chore, maybe he has to do it twenty times in a row, because that's a lesson, right?
I do not do play things as punishment because it blurs the lines between "hot fun play" and "no, you fucked up." And that starts to get a bit messy. And it also– when, when my submissive does something wrong, we both feel bad. And in that mindset I cannot, and do not want to, give him my time and energy because something is a little bit broken.
So his penance is to make it up to me with his own energy. He brings that to me, I forgive him, we put it behind us, we close the door. And then we have some sweet little cuddles, or maybe a little ritual to bring him back to me.
So, absolutely, I think it can work. I think just keep an eye on who's bearing the burden of your fuckups [laughing] I guess. This is my advice, because if it's her, she's gonna get tired of that pretty quick.
Please let me know how you go: what you try and how it goes. I would love to hear it.
[30:28]
Hi Ferns,
Lady Isla's Reek here again.
[slight laugh]
I have permission to ask you this. My Lady is weaning me off sweet things. I need to obey her and understand that it is for my own good, but I am the Keith Richards of puddings…
[laughter]
…and am in good health. And with good BMI for my age, despite having once eaten 14 [laughing] crème brûlées in a competition. She, however, likes nothing sweet. I've had no problem obeying her in all else, but i am conflicted internally.
Please help a slave with a sweet tooth, Ferns.
Okay, Reek, here's my help: Stop eating sweet things!
You're welcome.
[31:12]
Good evening. I hope you're well and keeping your spirits up during these interesting times.
I am, thank you. And I think I'm lucky to be in a country where our leaders, you know, we trust them and they take harsh, and immediate [slight laugh] measures that we hate, but that work. So I think we've been very fortunate… throughout this whole ordeal. But thank you. I hope you are keeping your spirits up also.
I listened to your latest podcast this morning on the way to work and you really brightened my day. Thank you for that.
You are so welcome! I'm glad it brightened your day.
I have a lot of questions, but my most important one is: How to work past low self-esteem and embarrassment over one's body?
This is not so much for me per se (though I do have these troubles myself), but for my husband. He struggles with this and I want to be able to help him so that he can be comfortable in his own skin when we play together. He's one of the people whose minds are constantly racing, and it is difficult for him to relax sometimes, especially once he starts thinking those negative thoughts about himself.
Despite my constant reassurance, he can't seem to shake these feelings. How can I help? Have you any experience in this kind of situation?
Thank you in advance, I will be eagerly awaiting your next episode.
Have a wonderful day.
[smug] And then I got a love heart!
Thank you for the love heart.
I think, I think s– like body image issues are real, and very difficult to address from outside. Because often people who have those kinds of issues cannot, I think, hear you. Or they can hear you, but they can't internalise how they feel about themselves.
I don't have a magic answer for you. You're already giving him giving constant reassurance. I can give you some suggestions that may help? One is to blindfold him, so that he is not seeing bodies when you play. And another is maybe, while he's blindfolded, to specifically spend time appreciating all the things you love about his body. And telling him so. So with touch, and kisses, and whatever you enjoy. And verbal reassurance while you do that.
Another idea is to start to introduce things to him that make him feel a little bit happier about small pieces. Like, if he's quite happy with his hands, for example. Hands are gorgeous: beautiful, erogenous, giving, sort of – often with veins – just… [incoherent from what we can only assume was some mental veined hand porn. Ferns: Correct :P] arghhhh! You know, they're beautiful.
So if you can then start to especially appreciate those pieces that he's already happy with, and then go on from there. Because he might believe you about, for example, his hands, or whatever else you like: his nipples, or his lips, or any other parts of him that you just adore. That, once you convince him, or he kind of believes those things, then maybe he will believe more about the rest of his body when you tell him how much it does it for you. How much you appreciate this and that. And how this turns you on, and how you love how he does this, or those sort of things.
The other, the other thing you can do is move away from how his body looks, to how it makes you feel. So when you rub up against him, how that feels for you. How, when you touch his skin in certain places, how the muscle, or the softness, or the hairiness, or whatever is appealing to you. So there's plenty of ways that you can sort of ease into those things in small ways that may help.
But I, I really think you can't fix someone's self-esteem with that. You just can't. So the next thing, then, is for him to try and fix it himself. And then that's something that he has to want to do. And has to figure out how to do. I don't think you ca– I mean you can't do that for him.
If he is unfit, I guess you can… start something together that you might both enjoy. Going for walks, going for swims. That may not even change his body, but make him feel better about how his body moves, or what it's capable of doing, that sort of thing.
So, yeah, it's a tricky one. I wish you a lot of luck. It's hard. I know it's hard when you love someone who has… those kind of issues, and you just want them to– you want to be able to snap your fingers and go, "I think you are beautiful" and have them internalize it and believe it. But that's a tough call.
I wish you the best of luck with it.
[36:30]
BDSM question:
My girlfriend said she, in order to continue seeing her and having normal sex with her, I…
This is badly written, [slight laugh] I'm sorry.
…she wants me to suffer: be degraded, humiliated, and suffer sexually.
She wants to have me on a table on my back: my legs spread and tied with ropes holding them apart…
Blah, blah, blah, blah.
Blah blah.
Very specific details.
Uh. Uh. Uh.
And then she blah, and then she'll blah, and then she'll blah, and then she'll blah.
Blah.
[laughter]
At the end: What do you think of this scenario? Is there anything else she could do to make it more degrading?
Okay, look: The truth is I don't care. If it works for you, and it works for your girlfriend, that is awesome. And I'm very happy for you, and I hope it works great and you have a whale of a time, both of you.
I, I'm not really into degrading my submissive, so I don't have any suggestions for you. But, look, if you search the internet there is a million places that you could get ideas. I am a hundred percent sure.
So enjoy, you're lucky to have found her, and you're going to have this amazing set of experiences. Good for you.
[38:02]
Hello Ferns,
I have now finished listening to every episode of your excellent podcast.
[laugh] Yay!
As someone relatively new to the world of kink, I feel like I've learned quite a lot from the questions you answer. I appreciate how you answer all of the questions with an open mind and a kind manner.
My work sometimes requires me walking around for long periods of time, so I really appreciate having something interesting to listen to.
Keep up the good work, and I look forward for future podcasts.
Well, here you go! [laugh]
Warmly,
demuresubhusband
Well, thank you so much for the sweet words. I'm so glad you appreciate that it gives you something to do… while you're at work.
Are you a postie? That's the first thing that comes to mind. Thank you for your service, if that's you.
[38:49]
Hi Ferns,
I love your podcasts, I listen to them while I drive to work. You have a beautiful voice and I am looking forward to listening to the next one.
Thank you so much, I appreciate that.
I am writing for some advice. My very beautiful wife has very recently become my key holder and my Queen.
That's so lovely. Congratulations to you both.
She was very vanilla, but is evolving. I am a natural service sub (and a closeted sissy maid) so I absolutely love that she gave me permission to do things she would normally do: like the dishes, make the bed, dust the furniture, etc. I had free time in my hands this summer, but now I am going back to work, I won't be able to do all the things I did for her. And this creates stress and guilt for me. I don't know how to handle it, as the only thing I want in my life is to serve her so she can have the time to pursue other fun activities. Any advice?
I do have advice. Depending on how you're financially situated, I suggest you see if you can find someone to do those– some of those chores for her. Like, maybe every fortnight have someone come in and do vacuuming, and washing and, you know, mop the floors and all those sorts of things.
If you do not have the funds for that and, honestly, most people do not, then my other piece of advice is to still do it, just cut it down. So, maybe come home from work, or before work get up early. Do one thing. And then you do one thing every day. And if you want to – like, I'm not sure how you work it with your queen, you could set up a schedule. You could put it on the fridge and you could say, "Right, Monday: I'm going to mop the kitchen."
That's it. That's the one thing.
"Tuesday: I'm going to sweep the garage."
I dunno, you know. So then you have a schedule, you have one thing to do everyday rather than you doing all the things all the time that need to be constantly done. And that way you still get to contribute, you still get to provide that service, but take some of the pressure off.
Alternatively, if you haven't already, ask her how she sees it working best. She may have some great ideas.
I'm so happy for you, and your Queen. I hope you find a solution.
[41:16]
Hi.
This is an awkward question but my girlfriend/mistress has a fantasy of seeing me suck another man's dick and maybe bounce on one as well. I'm not gay and the idea is unappealing, but I desperately want to please my mistress and fulfill all her fantasies.
Any suggestions on how to get over my apprehension and any tips for a first time cocksucker?
Appreciate your advice.
Jason S.
Look, honestly, it depends how big your aversion to this is. So you say it's "unappealing." And I want to say a few things here:
One is that, if she were to find someone to do this with, there's– it's not very pleasant [slight laugh] for a dude to get his cock sucked by someone who thinks it's gross. Like, it's just not very nice, right? Having someone do it reluctantly is often not very sexy and not a turn-on, for a lot of people.
So I would, (a) consider how you're going to sell this to a third person, when you don't want to do it. Because it's going to make them feel a bit shit, and possibly make the bail because you don't really want to do it, and that's not their jam. Even if you give consent, which obviously you will, um, just having someone do sex stuff to you that they're not enjoying is not sexy.
Two: You don't have to fulfill all her fantasies. There are many ways to play with this without actually involving a third person. And sometimes fantasies are best left off as fantasies.
Third: How to get over your apprehension? Your apprehension is valid. And I'm not sure you need to get over it, frankly. If it doesn't turn you on, if you find it unappealing, if you think it would be unpleasant, then the chances that you're going to have some after effects that are really negative for both you, and for your relationship, are pretty high. So, I don't think this is something that you should put aside your feelings for.
There are some things that you should put aside your feelings fo. For example, you don't want to take out the garbage? You take out the fucking garbage. This is not in the same realm as that. So yeah, I would reconsider what you're doing. There.
Hmm.
Good luck with it.
[44:01]
Hey Ferns!
I just found your podcast and it's amazing!
Yay! [laugh]
I'm interested in your books, however I'd love to have an audiobook version option. You have the best voice.
Well, thank you.
Do you think that would be a project you'd take on in the future?
[excited inhalation] Well, my darling, let me tell you! [slight laugh]
I'm currently doing exactly that over on my Patreon: www.patreon.com/DommeChronicles, one word. Over there I'm currently, um, creating an audiobook for my Domme Chronicles book which is erotica, it's erotic stories. There's some examples on my blog if you want to hear what it sounds like, I think I did one at the– on my [uncertainly] last podcast? Or maybe the one before. I put a an audio story at the end there.
It's a lot of work [laugh] not least because that's a big book. Um, so my patrons are supporting me – thank you so much to my wonderful patrons – in creating that content.
And they get it as I release it, which is at least one story a week. Often two.
So I am working on it, and if you are impatient and want to hear it now now now now now – I must have like 40 of them done by now, I didn't go over and check, but I have quite a lot of them done by now. So if you join up, you will get access to all of those, and the ones that are coming, and you will get early unedited access to this podcast at the higher tiers.
P.S. I love your sanity. I think so much of what you talk about comes down to boundaries, women being able to say what they want and then not feeling shame about it. It's not something people talk about in vanilla relationships, but it's required in D/s. I wish it was something people spent more time discussing outside of the bedroom, too. It's such a big part of getting what you want in life.
You are SOOO right! You are so right.
I discovered this idea of boundary setting when I was very young, and I was so surprised that boys my age, who I thought would go, "Nah, piss off," when I set my boundaries and set my expectations as a teenager, with teenage boys, they would clamor to do better. And it was a revelation.
So, all of those, um, people who think they have to accept less than what they want, they do not. They Just have to say, "Nup. That's unacceptable. This is what I want." And if the person goes, "Yeah, no way," then you go, "Okay, well, bye then."
That's it, done.
I know it's easier than it sounds, but… it's not as hard as it sounds! [laughing] [Ferns: That makes NO sense, past-me!]
Glad you exist! Thank for sharing your wisdom with the world! Much love to you.
And then I got a love heart.
From Kat.
Thank you, Kat. I appreciate that.
[47:19]
How often do you masturbate?
Well, that's straight to the point, isn't it?
I try for once a day. And when "I say try for", I do mean that. Like, it's not [mock horny voice] "Oh, I'm so horny I have to masturbate!" It really is [in tone one might say they need to do the shopping], "I should masturbate, because, you know."
It's a thing. You've got to keep things oiled [laughing] so to speak. [cracking up]
Sometimes more, sometimes less.
[47:51]
Hi Ferns,
I've just found your page, very informative indeed. A couple of days ago I saw and read it the first time. I recall something like some advice of what not to say/tell or ask your mistress… like as some very bad ice-breakers and/or awful starters to a conversation with a mistress. I think it was formulated something like "How not to ask a mistress into any relationship?"
Do I mix this up with another text/another place – or is this subject something you have given advise around? Now I can not find this piece of text, where you explain thoroughly what a mistress sees and wants in a relationship with a submissive. Can you assist me please?
I had to go look that up, and I do indeed have such a post. It's called "Advice for the newly minted submissive man seeking." So if you go to my blog and you do a search for that, you will find it.
You're welcome.
[48:51]
Dear Ferns,
I discovered you a few months ago, and thank God I did!
[laughter] Thank God you did, I'm so pleased.
I'm truly impressed by how fine-tuned you are to the subtleties of human relationships.
Anyways, do you have any practical advice for how to introduce the fact I'm sexually submissive to someone I'm dating, and with whom a relationship might be on the horizon?
My own thoughts are:
Do it early, before there's a relationship.
Be relaxed. Don't tell her with a serious voice, [read in serious, deep, ominous tone] "Sit down, my love, the time has come for me to tell you a dark secret…" [laugh] The problem is, this is exactly how most of us will go about it, since we know that what we're about to say might be the end. And yet, that seriousness just makes a bad outcome all the more likely.
So how do we go about it? One idea is to just bring up the subject of sex in general, and then mention your submissiveness as an add-on, which will lead to captial Q Question capital T Time.
Those were my thoughts. What are yours?
Thank you,
Your Swedish fan
Hello, dear Swedish Fan.
I do agree that you shouldn't bring it up as a [hints of the deep, ominous tone again] big dastardly thing. My advice really does depend on when you're going to do it. I think one of the bigs things that blows it for people who are trying to explain the concept, is that they use BDSM terminology – including the word submissive. And for someone who's not familiar with it, they will immediately go to Google, and they will run a mile. Because once you look that up in Google, you are fucked! [laugh] Not to put too fine a point on it.
So, what I would do is: I think doing it early is a good idea, and, um, I mean once you have some interest. Don't bring it up with someone you're not even interested in. But when you do bring it up, I think bring up things that you like that are beneficial to your partner.
Instead of saying, "I'm submissive," you can say, "I like to please my partner. I like to follow when she wants to lead." Or "I like for her to be happy in these certain ways." This versus going, "I like D/s" or "I like dominant women" or any of that stuff, because they're going to find porn once they look that up.
And if you do that, then you can introduce things slowly. And it does bring up question time. And in those discussions, I would also bring up things that you like, if there's sexual things – not in explicit details. But again, the whole, "I like to please my partner" is not a bad look, right? It's not a scary thing. [laugh]
We just make it scary because when we present it, and especially when submissive men present it, what they do is they put the onus on the woman to be someone they're not. "I like to please my partner" is about what I like to do for you. "I want my woman to…" and then reel off a whole list of things is putting the onus on her to be someone she's not. And that's going to make most women go, well, that's not me, right?
So yeah, that's my advice. Don't use BDSM terminology. Talk about how it manifests for you in a relationship, with a focus on how that's good for her, how that's a positive in a relationship. Yeah.
[52:41]
Hi Ferns! AAAAAAHHH!
[laugh] That's all in capitals with an exclamation.
My name's Kyle…
Hi Kyle.
…and I stumbled upon your podcast while looking for material to listen to while I take my walks. As of typing this, I've gotten up to your podcast from July 7th, 2018. I'm sure when you finally see this I'll be completely caught up, though.
Are you having a go at me? [laughter while softly repeating] Having a go at me.
I've just purchased your books "Find a Dominant Woman" as well as "Write an Awesome Online Profile." I look forward to reading them. I might have actual questions for you down the line, but I'm writing you now just to say you're freaking awesome and I am so happy to have found your content. I love how brutally honest you are with the horny wankers found throughout this community and probably look crazy to my neighbors when I'm laughing at what you say. [laugh]
Signed, your new fan Kyle
P.S. I followed you on Fetlife
Oh.
and my username is…
I'm not going to say it out loud. Would I say it out loud?
! Feel free to creep on my profile and yell at me if I end up doing a horrible job at utilizing your books!
I will do that. I'll be yelling my head off at you, Kyle. [laugh]
Thank you so much for your sweet message, I appreciate it.
Oh, and I've just checked my FetLife, and I have already talked to Kyle because of this. Hello, Kyle. [laugh]
[54:16]
Dear Sharyn,
Reading your blog posts has been a delight and your occassional scene descriptions frightfully close to many a life-long fantasy. Imagine my surprise when this intelligent, funny and – based on your yearly birthday nudes – stunning woman was single and looking for a man. While I'm going groundhog day Bill Murray style (me, me, me, me – also, could be me…) [laugh] on the ad, I wonder, how old was she again? It doesn't say. I check FetLife, but it says something so unexpected that I'm back here and just really want to check. [laugh] So would you be kind enough to tell us or confirm your age?
P.S. I started writing this silly rhyme (excerpt below), trying to be witty and failing miserably, I fear, so I stopped.
It is but a silly question i'm sure,
and a rude one at that,
so feel free to leave a spoor,
or a good old cussing for a simple twat.
[laughter]
however something seemed so absurd,
farfetched and even (sorry that word was blurred)
[laughter]
What a delightful message, thank you so much!
And the age on my FetLife profile is indeed correct. So take that as you will.
[55:39]
Do you like watching men fuck each other?
I've never done that. So, I dunno.
I mean, I came close at clubs a couple of times… but that was strangers so, I dunno.
Obviously, it's not a big thing of mine because I don't know. I like watching male porn sometimes, but really that's more about the aesthetic than the men fucking each other.
[56:03]
Anzac biscuits, lamingtons, or ferry bread – fuck, marry, avoid?
I want to point out that this person said "ferry" – as in you take a ferry across the water – but it's not ferry bread. It's fairy bread. Just saying.
I would:
Avoid the fairy bread.
Marry [laugh] the Anzac biscuits.
And fuck the lamingtons. 'Cause they're soft. Hmm.
So there you go. You're welcome.
[56:35]
I would like to send you a cake. How can I make this happen?
[laughter]
This is because I have a thing I do where, if I get a silly email from someone who is nowhere near me who asks if they can be my submissive, I often answer with, "Yes. Be here at 9. Bring cake."
So it's both a joke, and it's a dig. And then I laugh and laugh and laugh, 'cause I think it's fucking funny, right?
Because they're not going to bring me cake. [laughter] And they have no intention of being my submissive. They just want some online wankery.
Anyway. So I was talking about it on Twitter, and now I have a friend of mine – Hello, Jon – um, saying that he would like to send me cake.
Well don't you worry, because I will find a way for you to send me cake. Don't you worry about that. I will take that off line with you. [laughter] Thank you for asking.
[57:43]
One last one. We're at one hour and five, so we're just going to be… oh, by the time I cut out all the mistakes [laugh] we're going to be at about an hour, which is just about right.
I have a question!
Exclamation.
Thank you. What are some ways to tell if your femdom relationship is well-suited to extend outside the bedroom?
This is from subbboyjoy on Twitter.
I think the best way to tell is to talk about it with your partner. See what you each think that will look like, give it a go, and see how it feels.
Seriously, it's not that complicated. I also think… I know you wanted more than that.
I think if you find yourself… naturally falling into following your dominant's wishes outside the bedroom because you enjoy it, and it makes you happy, and she finds herself naturally making decisions and being a little bit like, well, this is what it is. And you're happy to take that on board in day-to-day things, then I think that's an indication that it's worth discussing.
And you can always, of course, try it. See what works, discard what doesn't, and keep what does. And grow that.
So, yeah, I think as soon as you have that D/s dynamic, and it's not about making your dick hard, it's just about how you live your lives together, then you have an indication that you might have something to talk about.
So, yeah, that's my answer. And thank you for that excellent question, subbboyjoy.
[59:39]
And now we've reached the end. That's the last one.
I'm just going to do a quick check to make sure that's true, because I always invite people to send me things, just before I record. In case someone wants to slip one right at the end there.
[audible mouse clicks]
Nope, that's it. We're done for the, the last podcast of the year. And good riddance to 2020, that's what I say.
Thank you so much for joining me and for listening to my podcasts this year and to those of you who subscribe, I appreciate it so much. For those of you who asked me questions, I wouldn't have a podcast without you, so thank you very much for that.
If you would like an early, unedited, [laugh] ridiculous version of this podcast, you can join me on Patreon, which is www.patreon.com/DommeChronicles, D-O-double-M-E-Chronicles – one word – you have to subscribe at a higher tier. But if you just want femdom audio erotica in my sultry Australian tones, you can join at the lowest tier and you will get them all.
My name is Sharyn Ferns, I blog over at domme-chronicles.com, D-O-double-M-E-dash-Chronicles-dot-com. And if you want to ask me question for my next podcast, you can go to my blog and go to my Ask Me page where there's a form where you can ask me whatever you like, and it is completely anonymous.
Thank you for listening, and I will speak to you next time. Bye for now.
[Outro music]