I bought a vagina gym!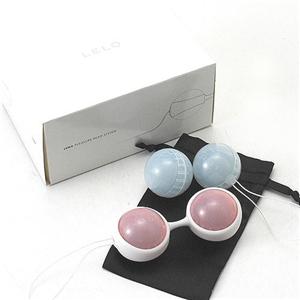 Since I'm getting all fit and stuff, I figured, hey, how about vagina fitness?!!
So, I bought a vagina gym.
These Luna Beads by Lelo are a kind of ben wa balls. They are different weights: the pink are 28 grams and the blue are 37 grams. The balls themselves have smaller weighted balls inside them which shift as you move. You can use just one, or two at once, thereby varying the weight.
The theory is that the motion of the 'balls within balls' triggers your kegel muscles, so if you put them … Continue Reading