I love it when I gloriously intrude into your life: make you look at your email *again*, check your phone, obsessively hitting refresh (just in case), make you smile when you see my name pop up, make your heart leap Pavlovian into your throat, make your cock hard, wet when something strikes you just right, make you replay sweetness over and over, make you bounce with 'Yespleaseabsolutely' pleasure when I suggest we chat, make you laugh over some silliness, make you plaintively ask me *whyyyy* you have to go to bed because 4.30am isn't even late and we are still talking.
And I love it when you tell me all of this, matter of fact, head tilted, no artifice, no shields…
It is selfish and a little guilty, this enjoyment, but when I pet you a little, you are so adorable that I want to do it over and over.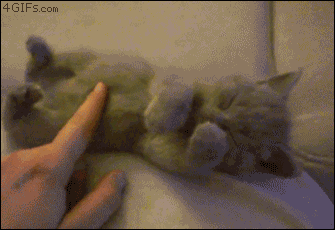 GD Star Rating
loading...