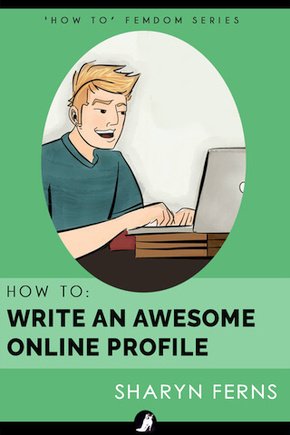 The first in my 'How To' Femdom Series is "How to Write An Awesome Online Profile: For Submissive Men", now available on Amazon.
It's short, sharp, and practical and includes a before/after example. If you're a submissive man stuck on writing your profile, or you just want to revamp what you have, this is a useful place to start.
As fabulously loyal readers, I'm giving you a second chance to get one for free if you missed out the first time. Did I say FREE?! Yes, yes I did!
Just click here to sign up to my mailing list before 23rd Feb (no spam, I promise, and in fact you will probably hear from me so infrequently you will completely forget that you signed up… :P) and you'll get a free copy in your inbox.
Or, you know, you could just go buy it *smile*.
—
Freebie offer now closed: if you join my mailing list, there may be other freebies but I'm not promising anything!