I'm trying to get my newest 'How To' Femdom guide done in the next week or so: The book is "How to Make Your First BDSM Scene Amazing" and it's my first one for newbie dominant women.
I'm again using fabulous cover art by the talented Submissive Guy Comics, but I'm stuck on the colour and would love your input.
Initially I wanted to make the cover pink because it's bright and fabulous. But then I worried that since it's my first guide for women, people would think I did 'pink because girls' which I didn't. But even just the sniff of perpetuating that stereotype really bothers me.
On the other hand 'pink for femdoms' is totally subversive, amirite?
So then my brain hurt and I tried yellow instead.
AND NOW I CAN'T DECIDE.
I'm putting all three of the 'How To' Femdom Series in the images below so you can see them as a set.
So, for "How to Make Your First BDSM Scene Amazing", should I do yellow or pink: What do you think (SEE WHAT I DID THERE?! :P)?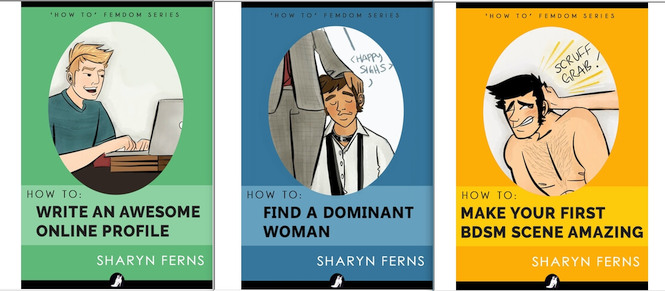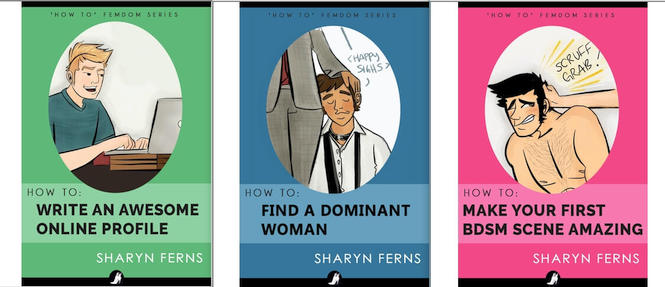 RESULTS

Thank you so much to everyone who participated. Pink it is!