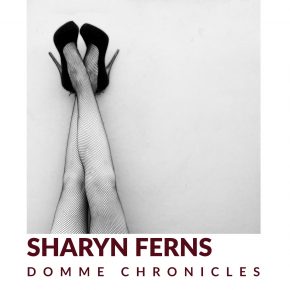 This fabulous femdom podcast includes the following:
A big thank you to my Patreon supporters (because of course)
A sweet little happy femdom story (yay!)
Advice on getting into phone domming
Resources for a new Domme (tip: My non-fiction book list)
Should I consider a much older partner?
Should I seek out a pro-Domme for this fantasy?
How do I handle a serious issue with my long term dominant partner?
What do you like about punching?
SPECIAL: A spanking story from my audio erotica on Patreon
And more!
The Domme Chronicles podcast is available on iTunes and Spotify: Subscribe if you want to be sure to get my audio porn delivered straight to your ear holes.
___
Want to ask me something? Pop on over to my Ask Me page and do it (though if it's something time-critical, I suggest you ask your question pretty much anywhere else…!). It's completely anonymous, even to me, so nobody will know it was you…
___
Full transcript after the jump…
___

[intro music] Shut up and sit down [/intro music]
[00:11]
Hello Dear Listeners.
My name is Sharyn Ferns and I blog over at domme-chronicles.com. That's D-O-double-M-E-dash-chronicles.com.
And… since I've started it, I think, since I did my last podcast, I will tell you that I'm also delivering aural pleasure A-U-R-A-L [laughing] not O-R-A-L. Though I can do that as well.
I'm delivering aural pleasure over at Patreon now. Patreon is like a, um, creator hub for people who, um, create content of different kinds. And patrons can become like ye old patron of the arts over there. So if you enjoy my content and you want to get some hot femdom erotica delivered straight to your ear holes, then come and join me over there.
It's at patreon.com, P-A-T-R-E-O-N-dot-com, forward slash, DommeChronicles. Same spelling, but no dash: D-O-double-M-E Chronicles. [patreon.com/DommeChronicles].
And I would like to give a big shout out and thank you to those of you who have joined me over there already. I appreciate that so much and I hope you're enjoying the hot femdom porn [slight laugh] that I'm delivering to your ears over there.
I am going to leave a little snippet, actually, at the end of this podcast. So if you haven't popped over there and had a listen, there is at least one free story, at the time of recording this, so you can see what I'm delivering. And have a listen to the snippet at the end of this podcast and see if it's something you're interested in. I would absolutely love, and adore, and appreciate support over there for the content I'm creating.
Right, moving on.
I have quite a few questions to get through – as I always have, because this, um, podcast is very irregular.
Going to start with the first one, and I'm giving a shout-out to Edinburgh, because it sounds a bit spammy, this… question, but I don't think it is. It says:
Found you on Sunday. Couldn't find you again yesterday.
And then in brackets, it says:
(I delete everything at the end of a browsing session.)
I think that's because [the rest in a whisper] you're looking at porn. It's the porn, isn't it? [end whisper]
And:
Hurray. Here we are in sunny Edinburgh today. Great web design. Nice spread of articles.
You see, that's… that's the spammy sounding bit. No offence.
No questions, just good to read you. Blog away.
I will blog away! Thank you so much for coming in and… not spamming me. [laugh]
[03:31]
I'd love to know what your take is on the film The Piano Teacher, which deals with some of the same areas of vulnerability in power exchange relationships.
Such a shame your direction is to ask you a question or say something sweet. I would have loved to have told you something of sticky ice-cream sweetness, but them's the rules.
[laughter]
Nice one. [laugh] And you make a good point. I have seen the Piano Teacher. I… I, I am terrible with remembering these sorts of things, but when I think of that movie, what I think of is a some sort of deep, visceral discomfort with it. And I have no recollection of why. So… I can't actually comment on – I mean, it's an old movie now, so I would have seen it years ago – um, so I can't comment on those aspects of it. And why – you've made me curious, so maybe I need to have another watch.
Also, if you want to do the sticky sweetness, you could just submit a second one, right? You know that, don't you? [laugh]
[04:44]
Dammit, Ma'am!
In brackets, it says:
(meant to be faux angry and laughing at myself) [slight laugh]
I just heard my message to you read on your podcast! Fifty-seven, male, blah, blah, blah. I was so embarrassed, [laugh] and then I remembered no one could see me and that I was thrilled. Why am I writing this? I don't know. Okay, kinda know: Your non-accent accent is lovely. That you laugh at human foibles is beautiful and comforting. I'm learning a lot from you, and now I'll have to read your books. [pitiful tone] Poor me.
You will have to read my books, yes. Them's the rules.
Clearly, I'm smitten. Had I known it would be read on Q&A, I would have added all sorts of details and problems that I have and that you would have given a wonderful and vague answer because, often times, we just have to get to it and you know that.
Thank you for following up to your initial message, that I did indeed read out aloud. To the world.
[05:55]
Good morning again. Smiley face. I just listened to your latest podcast and wanted to thank you for your wisdom and advice. I'm going to check out one of your books while I take my lunch break.
Good. Oh, I hope you find something useful or entertaining in there.
I just wanted to say I find your voice very lovely and charming, and you seem like a person that would– that I would like to meet. That means a lot, because I'm otherwise very shy and somewhat antisocial. Laughing face.
Well, [laughing] let me tell you: I can totally relate to the antisocial, um, little bit of that because I'm absolutely an introvert. So, I meet very few people. But I will, you know, if you're around, I'd love to meet you, LB. There is a signature at the end: LB.
Also, since I know you like the happy stories, my husband and I started playing again after a very long dry spell (plus or minus one year). And we've been communicating a lot more and doing so much better than before in that aspect. I didn't feel as nervous about talking as I usually do. I enjoy teasing him for quite a bit as well as inflicting some pain with a couple of toys we hadn't used yet.
That's so lovely. I'm so happy for you!
I was overjoyed when he told me afterwards he believed it was the [slight laugh] best orgasm he'd ever had and that he felt so satisfied.
[tongue click] Go you! That's awesome.
I'm so glad I could make him happy after so long without much intimacy. Communicating and discussing for over a week beforehand really helped a lot. Thank you for doing what you do and sharing your knowledge with others. I'm eagerly awaiting your next podcast.
Well, here it is! [softer] Finally! [laugh]
Have a wonderful day.
LB
That is a happy little story, and I do love the happy stories. I'm so glad that you found a way to make it work for both of you, that's awesome. And I appreciate you sharing. Thank you.
[08:00]
Oh. [laughter] I do get these ones, also, sometimes.
I want to make money as a dom over the phone right now. I'm interested, but I don't even know what I can say right now that they would be satisfied with.
Well, I mean, I'm the wrong person to ask because that's not a thing that I do. And I think, I think finding that information is actually quite difficult, to be honest with you. Like, there's lots of workshops and training on technics– technical skills, and how to, um, do certain activities, and how to communicate, and all that sort of business. But I don't– I've not seen, [slight doubt] I don't think, advice on how to do… phone domination in a way that works.
So I don't know what your experience is, but, um, I imagine that having experience with at least role-playing would be very useful to you. I think also the biggest thing is that you have to figure out what your customer wants. And then deliver that the best way possible. But, there's no generic, "Oh, here's what you say, and here's what you do."
Some submissives, whether it's on the phone, or in role play, or in real life have certain things they do and do not want to hear and, honestly, it's quite a skill to know what those things are without (a) asking them for a script and (b) without knowing them, which you don't if they're just clients on a phone call.
So I suspect there are very broad swathes of things that are acceptable to the majority of clients, because most people… aren't that original. I mean, not to be sort of dismissive or anything, but there are big chunks of things that work for a large percentage of people.
So if you into humiliation, then there are certain phrases and words that the majority of people will like. If you call them "a little slut" or "my little slut" or "you little bitch" or "my little bitch" – if you add a my, that's always a good little piece there – or is they're into praise: "good boy" or "my good boy" or "my little puppy" or "my sweet little slut" or things like that can also work really well. But if you're doing a full on session, and you want to be paid for it, stumbling around and guessing is probably not going to get you a lot of repeat clients.
I suggest you go into, um, groups on FetLife that cater to this sort of thing and ask them. That's my best advice, even though I nattered on about that for a good three minutes. [laugh]
[10:57]
Champagne report: I'm drinking birthday champagne. It was my birthday. If you don't, um, follow my blog, I got nudes on there, baby. [laughing] In case you didn't know that. I do a birthday nude every frigging year. And it is a tradition. It is an oldie worldie [laughing] tradition now.
Anyway, it was my birthday, and I got some beautiful champagne. So this is birthday champagne that I'm enjoying now while I'm talking to you. So cheers. I'm going to do a clink-y thing again. That worked okay last time, right? Cheers.
[glass clink against mic]
[11:38]
Next one:
Dear Ms. Ferns,
Now I really am stalking you. [slight laugh] It says stalk me in the upper right of your web web page.
It really does. That's where my, um, follow the blog link is and where all my other links hide. So, if you want to contact me or find me all over the internet, that's where you [laugh] – that's where you start your stalkery.
You and other dommes' comments that I've been reading in various threads on FetLife. You mean that I don't have to deny who I am [slight laugh] to be attractive to a domme. I don't have to be needy, and weak, and dependent – all of which I am not. Retaining and expressing so many life experiences are allowed.
[laugh] Yes. Yes, they are.
I'm glad you're coming to that realisation.
A while ago, I finally figured out that if we are who we are, we might have a great relationship. But if we don't live and express ourselves, we will never have much of a relationship.
This is true. You can't pretend to be something you're not.
Why do I conveniently forget this when I'm looking for a dominant woman and around kink-positive people? Sure, there are many reasons or rationalisations, and they are all lies. [slight laugh] Thank you for revealing and freeing me. That's such a cool, dominant-woman thing [laugh] to do.
Well, thank you for that credit there. And you're quite right. I think… I have written a couple of books, and I've written on my blog a lot, and I do make FetLife comments about this quite a bit: dominant women who are looking for a relationship – like a romantic, lifestyle, love-based relationship – do not want a relationship with someone who is not presenting themselves as a real person. And there is this [sigh] "norm," I think, and I put "norm" in quotes there. There is this norm that people see all over the place: in porn, and in online communities, in role playing, and even when they're pretending that they're not roleplaying – where the dominant is super-mean-bossy-to-everybody, and the submissive is super… subby-kowtowing-to-everybody, well, to all the dominants. And it's not a basis for anything real. It's fuckery. And fuckery can be super fun and awesome, but it's not the start of actually anything real.
And I think that, I don't know, I think everybody has to learn that lesson, because when you come into BDSM spaces (a) you come with preconceived ideas, and (b) you see a lot of it. If you're reading profiles, if you're looking in certain discussion groups, if you're entering a Discord server, if you're all around the traps, there're often people who are playing these games and presenting these images or stereotypes. And people tend to think, "Oh, I must have to do that."
And one of the issues with it is, which I lament a lot [laughter] – it's one of my drum-beating things – is that actually lifestyle, um, dominant women (and submissive men), but from my experience lifestyle dominant women… are hidden under all that noise. So representation is poor and hard to find. And what that means is that new dominant women have no role models, either. The same as new submissive men do not. You have to dig around for them and find them, and that's no small thing in the – in all of the information and noise that's out there, that's giving a different impression.
Anyway. I'm glad you found something useful in the content that I've created. And thank you for letting me know that you have, I appreciate that.
[15:52]
Hello.
I follow you on Fet, and recently found your reader Q&A podcast, which is a perfect way to do it, I'd say.
Thank you.
Although just found the audio fluctuates, at least it sounded like you were far away from the mic in number 93.
[laughter]
That's very specific feedback. And I appreciate that, thank you. I am not at all any kind of audio expert. So if it is amateurish, that'd be why. [laugh]
I'm to the south of you in Tassie and have had a brief 3- to 4-month D/s relationship, which, being my first experience, was for me intense from an emotional perspective, and unexpected. But the most open and honest relationship I've ever had. I LOVED it.
Loved is in capitals there.
I've recently found a long-term partner (well, hope so) who's interested in kink and being dominant to my submissive. What are some good resources to help her, or I could use to help discover her full potential? This includes impact tools and such.
Love your Q&A podcast. And I'm still playing catch up, mind you, and started at the first one, number 91. Still haven't listened to your other ones yet.
Don't worry about your accent or non-accent. I'm an import to Australia, and my accent isn't Australian, either, having grown up in Canada. I'm not [laughing] fussed by any accent, personally. I love all, but do have a few that make me weak in the knees.
Thanks,
Jim
Well, Jim, firstly, I have to say that when I talk about Australians not having an accent, I am… joking? [laughter] They do, and I have one. [ed. gasp] But it has become a joke for me to say, "Oh God, no! Australians don't have accents. It's everyone else who has an accent, darling." And I actually believed that when I was a small child. I do not actually for real [laugh] believe that now. But I'm not somehow saying, [mock bad Aussie non(?!)-accent] "My accent is terrible, and I'm embarrassed about it." At all.
So, thank you for the reassurance, but it is unrequired.
As to your question: I have a very extensive non-fiction book list on my blog. If you go to my blog in the menu, there is a Reading Recs menu item and under that I have both blogs for reading and I have a non-fiction book list.
The book list is not all my work. I have snaffled, um, some book information from other sources – which are referenced in there – but they are annotated. So each one has a small synopsis, including critical ones. So, for example, if something is badly written, or it's fantasy based, or it's only useful to a certain subsection of people – that sort of thing – that's in the commentary of those books. So, go and have a look there and… see which ones appeal.
I would say that my– always my first go-to recommendation for new dominant women trying to create a dynamic is, um, Uniquely Rika. It's listed in my book list, you can go and have a look. There's a link to it and little blurb about it, but yeah, go there. Have a look. It's a long list. But it's really useful.
The other thing I would add… is that I have a book called How to Make Your First BDSM Scene Amazing and is specifically for new dominant women who are exploring. So, if the– you're interested less in the building dynamic… Not less interested – if you're also interested [slight laugh] um, as well as building a dynamic in specific, helpful, how-to-get-some-confidence, and how-to-learn how to set a scene and have playtime, how to find your feet, in doing that for new people, How to Make Your First BDSM Scene Amazing is specifically a step-by-step guide for you. Well, for her [laugh], really.
Good luck with it. I hope it all turns out, indeed, to be a long-term partnership, and it all goes beautifully for you both.
[20:42]
I'm twenty-nine and a male submissive. Should I consider a much older Domme for a romantic/sexual relationship?
Background: I can honestly say that I find one of the hottest things about femdom for me is just talking – philosophy, economics, current events (to an extent), or even just about her day and her feelings. The thing is, I feel like older women can engage in these conversations more easily. Because of this, I have thus found…
[softly] I like how you use "thus" there: "I have thus found." [slight laugh]
…over time that most of my kink fantasies typically revolve around me being pounced on/overwhelmed by an older woman (early 40s through mid 60s), tied up hand and foot in her bed, and cuddled close to her while we just talk about these kinds of topics. And she just calls me her "little bondage dude".
[laughter] He added a "haha" at the end, there. "Little bondage dude," that's cute.
I guess I would want a more cerebral relationship, alongside the bondage, sex, and femdom aspects. And I feel like an older dominant woman who is both kinky and nerdy would be a good person to get involved with for this reason. But sometimes I just worry the age disparity might be hard to overcome in a long-term relationship.
I have quite a few thoughts about this.
One: When you're looking for a partner, I think big age gaps have to be considered into the mix, but I wouldn't go looking for… an age gap, because you think someone has certain qualities. Do you know what I mean?
They– you might meet someone who is amazing, who is around your age. So you might be missing out on opportunities there with someone who has qualities that you would like and enjoy, but you're just not looking there because you've decided that only older women have these qualities. So that's the first thing.
I think you do have to consider what the disparity means for your actual real lives. Because in terms of how you relate to each other and how you move into the future, there are some things that are going to be challenges. Whether they can be overcome or not is a very, very personal thing. But I don't think you can– I, I just get really annoyed with people who say, "Oooh, age is just a number." But it's really not. [short laugh] Because age is experience, and it's stage of life, and it's… often changed or different priorities. It's someone who's going into retirement and wants to travel the world versus someone who's, who's just starting out their career and is making a go of it. So you– those are actually quite different goals for the next five years, you know? So, you can't just pretend those things don't exist.
So! My advice to you after all that blah-de-blah is don't close down options in your age group, because it might very well be women who, who match those things that you want and who are looking for the same thing. And I think there's no issue being open to age-gap relationships, but do make sure that you discuss those things honestly and openly.
Another thing, which I forgot to mention, which is always a thing – and it's something I always ask younger man when they're interested in me – is, do you want children? And the knee-jerk reaction from someone who is interested in me is always, [quick, unconsidered tone] "No. No." But what they mean is, "I have never given it a second thought." And that's a big one. Because a lot of men… find they want children in their mid-thirties, or their late-thirties. And unless you've actually thought about it seriously, and considered it, and gone, "You know, I don't think that's for me" – and some people have, many young people have thought that – then you can't just trot out a "no" because you want to be with this person. Because that's a serious, serious issue for age gap relationships where the woman's older.
So, yeah.
[25:29]
Submissive dude in his twenties here.
Hello, Submissive Dude. [soft laugh]
But I was in the kink closet for a long time. I confessed my love to a woman and she admitted to me she had feelings for me, but she had moved on emotionally because she thought I was gay and I was too late. Long story. Because of this, I have developed a rather intense fantasy of being a gay, vanilla dude who is taken by a domme who I turned down. She fancies me, doesn't believe I'm gay, and thinks I'm just a shy submissive in denial. Basically a few ropes, padlocked zips, and gag-muffled pleadings later [laugh] she says she's going to convert me from "gay dude" to "irreversibly straight sub dude" so that I have to accept that the only way I can find love is with dominant kinky woman like her.
Question: Should I let the professional domme lock me away to help me work through my kinks? (Ha.)
[laughing] He's put the "ha" in brackets, there.
Or should I try to coax a lover into this one, without scaring her away? I'm not sure if this fantasy is too weird or not.
Thanks!
I think your fantasy's very specific, but I don't… so much believe in weird or not weird. I think it's very specific.
So… I would say, in the first instance, absolutely find a reputable dominant in your area who – well, post Covid, I guess – who I'm sure you'll be able to craft a scene for you that is along those lines. And then you get to see how it feels without involving someone else, who may or may not be able to deliver on this fantasy.
I, I think also that this– the idea of this intense fantasy makes it sound like you are now precluding, or not really considering, [said slight laugh in voice] all the rest of the stuff you want in a relationship. And you're also, yeah, hyper focused on it. So yeah, I think I think it would do you good to find a professional who is willing to play out that fantasy for you. Maybe more than once, (a) to see how it feels and (b) to dilute it a bit, I guess. To stop making it such a focus. Because your question is, "Oh, should I find–" [pause, then slight laugh] "Should I try and coax a lover into this?" is making it a very big deal. You know what I mean? Like, if you'd just said, "Oh, I want a partner who blah-blah-blah-blah-blah, and I'd really like to play act this fantasy," that's no big deal. Like, to just… one day, you know, you role play this fantasy. That's cool. I, I reckon you'll be able to get people to do that with you, if they love you, and they're… into the, you know, role-play stuff. And, you know, like the bondage and the gags and all, you know. They might well be into that. And just overlay what you want over the top. I don't think that's a hard ask.
I think… the fact that you seem to be very fixated on this, and maybe it's just that this was the question and you're actually much broader in your kink interests, but the fact that you're hyper focused on it I think can be a problem for a partner. So it would be good to test out how it feels with someone who's not emotionally invested. So that it's not such a big deal… for the relationship. Where maybe you do it once every three months, you know, you play out this role play thing, and it's awesome. But if you're hyper fixated on it, I think that can cause problems in developing a relationship, because you're constantly thinking, "Oh, will she do this thing. Is she going to do this thing? Is she going to be up for doing this thing?" I don't think that's a good basis for building a relationship.
Okay.
[29:40]
So, this is a rather long and serious question. I'm not sure I'm going to have an answer for it. I just skimmed it and I will go through it now, and see what I can do with it.
Hi Ferns,
Long before I joined your group,
He means on FetLife. Where I, in case you didn't know, I moderate the largest Female-dominant, male-submissive discussion group in the world. Did you know that? In the world! We have – we have over a hundred thousand members over there. It's called, Submissive Men and the Women Who Love Them, if you want to join over there.
Um, anyway:
I encountered you as a moderator of one of the FetLife groups to which I subscribe. I've always thought your comments there as apposite and pertinent.
I have a dilemma, which I am not sure how to resolve. Although I am domiciled…
Do you like that? [repeats word, tasting it as much as pronouncing it]
…domiciled in Australia, I have spent much of the past 10 years in Kenya. I formed a relationship with a lady there back in 2010, and we've lived together in a nice 2-bedroom apartment, which I acquired for us around 2012.
She soon discovered my interest in BDSM and D/s, and she became attracted to the lifestyle. This led her to wanting to explore her dark side, as a Domina, and by July 2013 I had become her collared slave.
Well this is a very nice, happy story so far, right?
Our D/s relationship blossomed, and I enjoyed being her slave and felt that she enjoyed her dominant role in the relationship. Over time, we established quite a sophisticated dungeon in our spare room and used to play there regularly. However…
[choking gasp/gulp noise] Uh oh.
…two years ago, she rediscovered her Catholic faith. And, although our D/s relationship continued, I sensed that she had become less enthusiastic about it. This might be pertinent to what follows.
Each year, around December, I would leave Kenya to spend some time with family in Australia – offspring and grandchildren. During my absences from Kenya, we communicated regularly using Skype. However, in January this year, she went incommunicado for about a month.
[with a note of commiseration] Mmmm.
When she finally got back in touch with me, she told me she had suffered a series of psychotic episodes (hallucinations, etc.) and confessed to acts of self-harm and had trashed our dungeon and the toys within it. She had even set fire to some of the curtains. It seems that after a discussion with her sister, she consulted a psychiatrist, who prescribed drugs which have now stabilized her condition. She had never demonstrated any symptoms of mental instability during our previous nine years together.
I had planned to return to Kenya last March, but the Covid-19 pandemic left me marooned in Australia. We talk on Skype almost every day and her mental condition seems to have returned to normal. However, one thing she does not want to talk about is our dark side.
By "dark side" he means the D/s stuff, obviously.
She has now removed her details from the FetLife website.
No doubt I am being selfish, but this distresses me as our D/s relationship had become an integral part of who I feel I am. I am still hopeful that time will heal and her bad memories of last January will gradually dissipate, but I am by no means sure that will come to pass.
I am not seeking your advice, per se, but with your experience and knowledge of the D/s and BDSM lifestyles, I would welcome your observations on what has transpired.
Yours,
Robert
I'm so sorry to hear that, Robert. That is really, really tough.
My thoughts on this: Whatever happened with her is a very serious – obviously you know this, I'm not telling you anything you don't know – there's a very serious mental issue. And I, I can't imagine how difficult it is that you aren't able to go back there, to be with her. That's… like, just horrible. I can't even imagine.
I understand… your distress over losing the D/s, but I also think you're not in a position to assess either her, or her mental condition, or how you are together, or how you can go forward. Or any of those things until you get back there. So… I don't, I– you're right not to [slight laugh] ask me for any advice. Because this is a complicated and difficult situation you're in.
My thoughts are really that, you continue, like, obviously you continue with the daily Skype sessions, and talking, and communicating. And you just leave it off the table until you get back there. And even then, when you get back there, you will have the opportunity to see what is going on with her: to hold her, and to be close, and to really see how she is and what her like, like moment-to-moment mental state is. And day-to-day, and week-to-week, to get an idea of, of what is going on with her, with that ability to be close in physical proximity to assess all those things and see how she's feeling.
I think that if she doesn't want to talk about your D/s relationship, there is a very, very delicate balance there between… wanting to discuss it – which is not unreasonable – and needing to protect her mental health. Because, obviously – well you haven't said, and maybe she doesn't know what cause that issue in the first place.
I think at some point it's probably possible and useful to go and see a kink-friendly couple's therapist. But that depends on her feeling (a) as if she is actually over whatever happened there and (b) if she wants to.
So, I don't know. Like, it's scary as hell, of course, to have mental issues when you've never had them before. And I'm sure it scared the hell out of her. So, however she has processed that, will inform what you do going forward.
I really, really hope that you get back– back there to spend time with her and really support her, and see how she is with all of this. Because I imagine it must have been terrifying and really distressing for her. To go through that.
I wish you both the best of luck, and I hope when you go back there and see how things go you'll let me know, because I am rooting for you.
Really hope that you sort something out, and you both live happily ever after and all that sort of stuff.
[37:51]
Uhhh…
I met a sub on a dating site and she wants to email the mistress she is supposedly currently under at the Dungeon in Conway, Arkansas [mispronounced as Are-kansas] to arrange for her release, to me, so she can travel here. But apparently it would cost me for her safety. Email address of her mistress is [email protected]. Breakdown [laughing] what all you see wrong with this picture, if you would.
[More laughter] I'm going to go take a sip of champagne now. [laugh]
[with satisfaction after the sip] Ahh!
What's wrong with this picture is, it's a scam. That's what's wrong with this picture. [laughter]
Honestly, everything about it is ridiculous. Don't send strangers on the internet any money, folks! Just do not.
I, I think because… um, it's a male-dom/fem-sub, uh, situation, it's a little bit different from what I'm used to seeing. But it's still hilarious, and it's still ridiculous.
So, yeah. Break it down? Breaking it down, with what I see [laughing] wrong with this picture is: It's all wrong, and it's a scam. Do not give them any money.
[laughter]
I don't know why it makes me laugh, it's just… funny. [another laugh]
But, honestly, do not give strangers on the internet any money. There are so many scams and – I'm going to say this is also – there are some legit lifestyle dominant women who have just become so jaded that they will ask for some kind of money before they will meet you. But if I do a comparison of the number of those versus the number of scammers, it's probably one to a thousand. And nine hundred and ninety-nine of the [laughing] people who ask you to give money for equipment for training, for signing up a contract, to show your sincerity, to prove that you value their time, to… pay for a hotel – any of that stuff: It's a scam. Don't give them any money.
And some of them will put in the hard yards, so they might talk to you for a few weeks. And they say a lot of sexy, sexy things: [breathy] "Because you are my slave and you're perfect for me, and I will train you to be the perfect slave. And I so love all those kinks that you love. I love them so much, and I'm going to do them all to you. Now, send me $800 so that we can buy a slave training kit full of this sexy, sexy equipment so that I can train you properly. That'll be $800, thank you very much."
So, yeah, don't give them any money. [laugh]
[41:14]
[laugh] This next one is:
More Morocco, please. Please elaborate on your Moroccan whim!
[short laugh] This is funny because I have a terrible memory. Have I told you that? Like, truly appalling. And I… I know what my Moroccan story is, and what the whim is, I cannot at all remember where I talked about it. Maybe I did it on a podcast. Maybe I did it on Twitter. Maybe I did it in a blog.
But my Moroccan story [laugh] – the short version – is I was travelling in Europe on my own. I was at a Paris, um, train station, and I needed an interpreter to speak French for me, because I could not figure out where I was going, or what I was supposed to ask for, or any of that sort of stuff. And there was a beaut–i–ful, beautiful man. Um, and I approached him and I asked him to please help me with buying tickets. So, he acted as a translator for me, from English to French, and… then we got on a train. And I was going to Portugal, from Paris, and he was going home to Morocco. And we spent twenty-four hours on this train talking, talking, talking. And he was sooo good looking. [laughter] [as an aside]I'm a sucker for a beautiful man. And he convinced me in those twenty-four hours to go home with him to Morocco. Which I did, because I was in my twenties; and we're invincible, right? When you're in your twenties, you're invincible.
So fuckin' dangerous. I don't know this guy. I didn't tell anybody where I was going. Nobody knew where I was or who I was with.
So, anyway: I went to Morocco. [laughter] With a stranger man I met on a train. That's the story.
There's more to that story, of course. But, you know, we're already 47 minutes in; I dunno how many questions I have left. [laughter]
[43:32]
Dear Sharyn,
I always find it funny when people call me Sharyn. I mean, it's my author name, so… it's fine. But it just always feels a little bit weird. And on the podcast, also, I say I'm Sharyn Ferns, but it still feels weird, because I am "Ferns" everywhere on the internet. So it feels very personal.
I have to ask, Is that you on the photo with the word "Audio" on the story "Meeting"?
All this time, I've never seen a photo of you.
Thank you in advance.
So the image on the photo I posted on my blog is an accompaniment to an audio that I posted on my blog, and it is not an image of me, no. I have posted pictures of me, but not of my face: because it's the internet, come on now!
[44:36]
Just curious: Did it occur to you that blogging almost every day for a month, and then hardly at all, is the most excruciatingly [laughing hard] is the most excruciating tease and denial that you could have inflicted on your adoring public. [laugh] Especially if some of your posts during the month were distinctly invigorating.
Hey, expect "invigorating" means porn. [laugh] Pretty much, right?
It does seem very, very unfair and AARGHHH!!!
[laughter] Lots of exclamation marks. [ed. But did he die while carving it?]
If a reader finds himself in such a position please, please, please have some mercy.
No, I was genuinely wanting to know if this aspect occurred to you, or if discomforting sub men with their own weaknesses is something you do unconsciously as well as deliberately these days. Please [[slight laugh] ignore the frustration above.
I did not deliberately do that. Though I do very much enjoy when people think I deliberately do things, like that, that I did not deliberately do.
I have also done the same, actually, after my birthday nude. And I posted two pieces of hot little femdom fiction with them, and I haven't posted since. And, no, it's nothing to do with deliberate tease and denial. It's not all about you, you know! [laugh]
What it's really about is… when I do some, um, intensive bits of content – like the thirty days in June and posting nudes – they're taxing… and then I have to have a rest. [laugh]
And sometimes, you know, I just don't feel like it. So there's that too.
[46:44]
Hey Ferns
Exclamation mark.
So what is it you like about punching dudes? [laugh] Specific dudes, of course. Or is it more just a different way to inflict pain or give a different reaction? Is there a different social context to it? For example, men tend to punch? Is there anywhere you'd like to punch in particular?
Consigned to punching above my weight.
This is in relation to a piece I wrote about a boy who came to see me for a little while who I called Bambi. And we had, that was my first, we had a punching session, and it was the first time I ever did it. But the reason I like it is because there is something very personal and visceral about punching someone. I think it's not dissimilar to face slapping. Slapping someone's face is instinctively… intensely personal. Because you don't slap someone in the face. And I know it happens in movies a lot, but in real life, really, you don't slap someone in the face. And you don't punch them.
Unless you're someone who has been in a lot of fights. I don't know. I haven't, I've never been in a fight! [laughter] So, the appeal to me (and I've only done it this once, I would like to do it again, though) is that is personal and, with a man like – Bambi was big, he was 6 foot 3 and solid dude – I could really punch him.
And I didn't punch him in the face, God! I punched him in the meat of his thigh. And I think there are lots of meaty, solid places that you can punch safely. But I did it over and over and that fuckin' hurts. [laughter] It fuckin' hurts. And it's just incredibly hot… to cause that pain in such a visceral way.
So a lot of BDSM scenes use tools, or a lot of BDSM play uses tools. You use floggers, or canes, or paddles or – and there's various reasons for that. For example, I can't spank someone for very long before it hurts my hand. It's going to hurt my hand a lot earlier than it's going to actually hurt their butt, or whatever. But punching is not painful to do, if you're hitting a big meaty piece of manflesh. [laugh]
So it's (a) very personal, and (b) you can put quite a bit of force into it, and (c) it's intimate. It's incredibly intimate.
So when I say personal, I think that's what I mean more: it's intimate. Punching someone is a very intimate thing to do; it's flesh on flesh. They have to let you do it. Like with Bambi, I tied him down, so, I mean, [laughter] he knew it was coming, it wasn't a surprise. So the "let me do it" is a little bit, well, [softly] once you're tied, right? [laughter] But, yeah, it is powerful. It's beautiful.
I would like to try a lot more punching. Like punching someone – the back of someone's thighs, punching someone's ass. I would actually like to punch someone in the stomach. But that's a very… a much more difficult thing to agree on. You know, maybe I could use a punching glove, you know? Because then it's not going to hurt as much.
Anyway. Punching's fun. [laugh] It's not a particular kink of mine, despite how tha– all that sounds. But yeah, it's a lot of fun.
[50:57]
Hello Miss Ferns,
This is Vignesh.
Are you interested in keeping a house slave or a personal slave, like a sub butler, to take care of your needs?
If so, what are the qualities and rules you would expect me to follow?
[laugh] Did you like how that went from – from the generic to the me? [laugh] "That you would expect me to follow?"
What is your favourite punishment that you think would put a slave right in his place if he playfully disobeys?
Thank you, Mistress. Sorry for too many questions.
I like the idea… of a house slave or a personal slave much more in theory than I would like it in practice. Because I'm an introvert, and having someone in my space is a big deal. And… It's not like someone is going to come over and do this stuff and expect nothing. Like, they're not just going to come over and do domestic chores or house chores, and then go way. That's not how D/s works. It's an energy exchange: I have to give my energy to them, and they give their energy to me. So, while in theory it sounds hot to have someone come in and do a bunch of stuff and then leave, and I'm satisfied that they've done their job, the next question that he asks is the answer to why it doesn't really work: What is your favourite punishment that you would use?
[a bit exasperated] Well – I don't wanna u– if I'm having a house slave, or a personal slave, or a butler, I just wanted to do his job. So, if he starts to playfully disobey, because he wants a punishment, well, that's no longer as advertised, is it? Right?
Now we're entering a– into a different agreement. So, in actual fact, the answer to this question is: I would love it. I would love it. If some– if I had someone who I could trust to come and be a house slave, or be a personal slave, who was not a drain on my energy, and who just did the things.
In reality, I have zero [slight laugh] interest in it, because I know, one hundred percent, that is not how it works, and that's not how people interact. It's just not how it works. So: [enthusiatically] Yes! And: [much less enthusiasm] No.
As to the question about favourite punishment that would put him in his place: I would say, "You're not doing what I wanted, please leave now and come back when you think you can fulfill your obligations." And then I will show him the door very politely.
[soft laughter] That's not the answer he wanted. You know that! You know that, and I know that.
[53:52]
I do have a few more questions, that's certainly not the last one… but it's 60 minutes now. And I want to add a little Patreon clip at the end, so I'm going to stop now. My apologies to those whose questions I didn't get to. Maybe it means that you'll get a new podcast sooner, right?
[mock enthusiastic cheer] Yaaay! [laughing] That's good news, isn't it?
So please enjoy this little snippet of one of my erotic audio clips, which are available on Patreon. P-A-T-R-E-O-N dot com, forward slash, DommeChronicles, one word. I would love to have you join me over there if you enjoy it.
[54:49]
[Audio erotica story]
[1:00:28]
And once again if you would like to hear more of my femdom audio porn, it's over on Patreon. P-A-T-R-E-O-N dot com, forward slash, DommeChronicles, all one word. I hope you'll join me over there.
And there we come to the end of the podcast. Thank you so much for joining me.
I'm Sharyn Ferns, you'll find me at www.domme-chronicles, D-O-double-M-E dash Chronicles dot com, and I will speak to you next time.
Bye for now.
[Outro music]