As a proper blogger (shut up, I am!), I'm supposed to do some kind of summary, maybe some stats, deep thoughts for the year, some goals for next year, that sort of thing. Maybe even *gasp* GRAPH PORN!
But I'm spectacularly unmotivated to do any of that, so instead, here is a list of my most popular posts of 2016:
And since I'm much too lazy to do a proper roundup, let me leave you with this instead: A strap-on shot I quite liked from the set I took for my birthday nude. What more can you ask for? I mean, come on!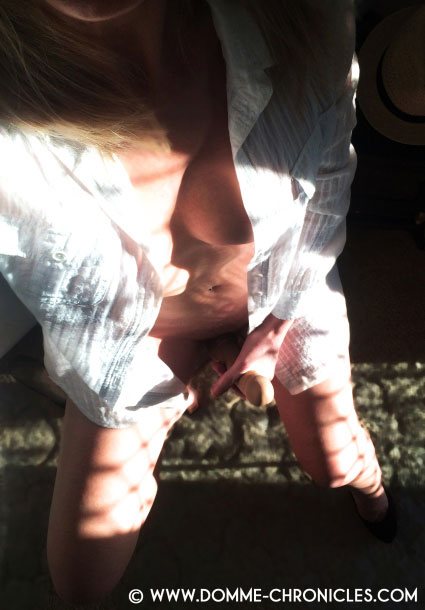 May you all have a wonderful, happy 2017 filled with love and light. And strap-ons. If that's your thing.