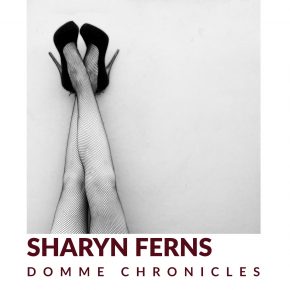 All the audio porn!
The Domme Chronicles femdom podcast is available on iTunes, so you can subscribe to it if you want to be sure to get my audio porn delivered straight to your ear holes.
In this one, I address the following reader questions:
How do you polish an apple (no, that's not a euphemism)?
How do I choose a name and start controlling a sub?
Have you been in a relationship with someone who had a kink that was a hard limit?
Solicitation from a 69(heh) year old in Florida
Kidnapping fantasies?
Scammer warning (because always!)
How do I find a partner?
Any advice for a Domme name?
Age differences and ageism?
Spanking!
Online and phone submission
A sweet blast from some 20 years in the past (hello colorado *smile*)
What's a NON-vanilla-date for you, what is a "domme date"?
On wanting a loving D/s relationship
More on finding a dominant woman (still no magic wand: sorry!) and 'sensual dominance'
My master is looking for a Domme to co-top me (a bicurious woman), do you think a Domme would be interested in that?
Congratulations from Jeff on making the Top 100 Sex Blogs of 2015 list (thank you!)
Phew! That's a lot: I hope you enjoy it.
___
Want to ask me something? Pop on over to my Ask Me page and do it: even if I'm slow, I WILL get back to you! It's completely anonymous, even to me, so nobody will know it was you…