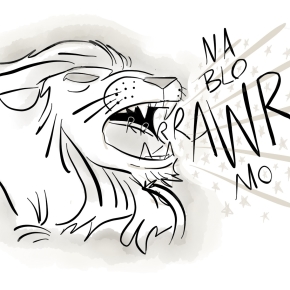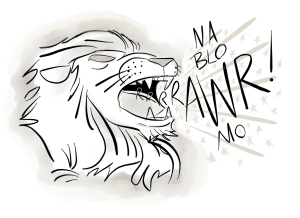 [SubmissiveGuyComics is also doing a post for our NaBloWriMo project, though he's hiding some of them on Twitter so if you aren't following him, you should… ]
Paltego over at Femdom Resource often links to interesting articles, this one more interesting to me than most.
On 18th November, Yvonne van den Bergh outed herself as a Domme to avoid being outed by a stalker. I was baffled by the whole thing at first when I went looking around for how it was playing out, but when I realised that she's a pro Domme, it started to make a lot more sense. How anyone in the public eye could expect that to remain a secret is beyond me, but it became obvious that even if she's an actor, her primary income is from her pro-Domme business, and she is cleverly using this as an opportunity.
She has a Fetlife profile with a full face picture which she added after the story came out, so she is obviously not planning to lie low (though honestly, if I saw a Fetlife profile with a known actor as a photo, I'd be all 'yeah sure, you fake!' over it).
The whole story is very low key which I'd love to think means that nobody is blinking an eye over it, but it actually leads me to believe that a) South Africans are less puritanical than some other places and b) she's largely unknown, even in South Africa, so nobody cares. Her Facebook post explaining how she got into BDSM got very few comments, which of course would not have been the case had she been a high profile star.
It's obviously great publicity for her pro-Domme business and I'm pleased that she seems to be facing it head-on with honesty and candour. Even though there seems to be little public outcry and pearl-clutching outrage, there are still obviously personal impacts for her. She has two children, for a start, and having to tackle that, and the reactions of friends and family is no small thing.
I have to admit that I would have been much more interested if she had been a very popular personality who was dominant in her private life to see how that unfolded in terms of public reaction (though obviously I wouldn't wish having to deal with that on anyone!). It will be interesting to see if it blows over in the next week or so, or if it gathers steam.