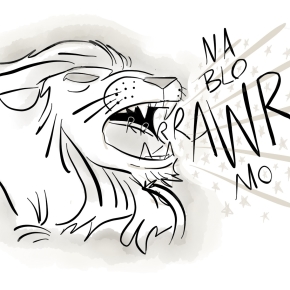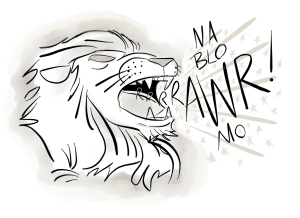 [SubmissiveGuyComics is also doing a post for our NaBloWriMo project, though he's hiding some of them on Twitter so if you aren't following him, you should… ]
"How should Masters/Dominants try and help their submissive/slave move forward? What, according to the Dominant are they owed? What do THEY owe their submissive's in turn? What kind of post-relationship aftercare is provided due to the intensity of D/s relationships in comparison to vanilla ones?"
My D/s relationships are monogamous, romantic, love-based partnerships. When they end, we are both a mess, and at its best, we both try and be gracious and kind as we move on.
As the dominant, I'm not somehow less hurt, less of a mess, or less emotionally distraught than my submissive when that happens, but I still tend to feel a sense of responsibility for taking the lead in how the breakup goes because that's how our relationship has worked up to that point. That feeling doesn't just disappear because it didn't work out (ditto all the other feelings).
My last submissive broke up with me, and I STILL worried about him and his well being in the aftermath. I still felt like I was looking after him, but I know that at least part of that was that I needed to do that as part of my healing (similarities to the aftercare in play: I do it for me as much as for him). It's not something he would expect or that I feel obligated to do.
And sometimes that responsibility means that I have to make hard and hurtful decisions for the greater good. Like 'No, we won't have any contact for the next 2 months so that we don't keep this wound festering'.
Do I 'owe' him that because I'm the dominant? No. It's a choice I make because it feels right for me in dealing with it.
Either way, break ups suck. Really really suck.