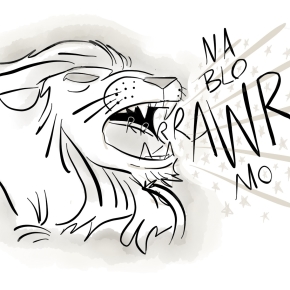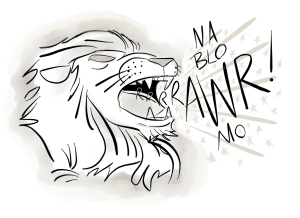 [SubmissiveGuyComics is also doing a post for our NaBloWriMo project, though he's hiding some of them on Twitter so if you aren't following him, you should… ]
There is a lot to be said for being able to see how potential partners interact with others.
I have met pretty much all of my submissives online, so before we meet, the most I can see of them beyond our private interaction is how they communicate with others on social media, and wow, is it telling.
In isolation, they get to be whoever they want, their best selves, the person who wants to impress.
But if I can see them in discussion forums, on facebook, on twitter, on their blog, I get a much wider sense of 'who they are' as people because they aren't behaving in a certain way solely to present a particular persona to me.
And wow, it's so telling.
Some of them might not even know I'm looking at them, but if I'm at all curious, you can bet I am.
Recently, I noticed a submissive man because of his posts in some discussions. They were smart, well reasoned, unconventional, strident opinions. I looked at his profile, not quite a fit, but still really appealing, tall and good looking. I sent him a complimentary note, he responded sweetly, but didn't open up further discussion. That was okay, I would pursue it if I decided it was worth it.
And I watched him with interest.
And slowly, I changed my opinion of him without ever talking further with him. He expressed his thoughts strongly and with intelligence, but would think nothing of belittling opinions and people he didn't agree with. He didn't display any awareness that he was being insulting to people, and when called on it, he got angry and more aggressive, belligerently refusing to acknowledge any mistake on his part, blaming everyone else, and then declaring himself a victim and refusing to let the issue go.
It didn't at all matter to me whether he was right or wrong in those arguments (and to be fair there was misunderstanding and blame on both sides, but he was at the centre of this happening more than once), the fact that he relentlessly hammered at the dead horse without seemingly any capacity to empathise or seek reconciliation was more than enough for me to go 'aw hell no!'
It's a thing I love about the internet: people reveal themselves unintentionally in so many different ways and that light often illuminates them better than they will ever realise.
So yeah, unsurprisingly I never did pursue that conversation with him…