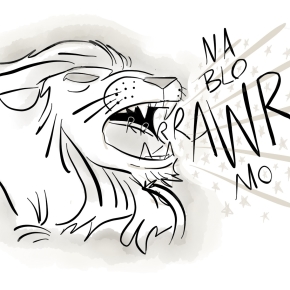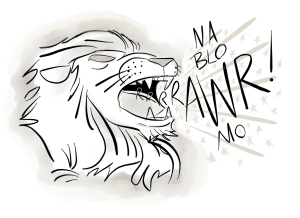 [SubmissiveGuyComics is also doing a post for our NaBloWriMo project]
greg made this comment on my last:
Thought provoking post. I never thought about it this way. It makes sense, but it sounds difficult to sort out…
I never really thought about it this way before either and I think it IS difficult to sort out. The fact that we all subconsciously navigate this all the time (sometimes well, sometimes poorly) is interesting to me.
It relates to something that I have had in the back of my mind for a long time but that I struggle to communicate without sounding like an arsehole.
I keep thinking of someone doing the 'right thing' and communicating all their needs, and the other person trying really hard to be 'the good partner' and working to meet those needs while becoming more and more uncomfortable with the way they are behaving. They can get to the point where they are unable to identify that line between 'compromise' and 'it's no longer working' because they are so invested in 'being the good partner'.
I have written about compromise in D/s relationships before, approaching it from a different angle.
We hold up 'communication' as the be all and end all of relationships as if someone saying it or as if talking about it magically makes it doable and makes the relationship better.
"You aren't getting what you want from the relationship? COMMUNICATE!"
I don't know why people like to pretend that communication isn't fucking HARD and fraught and possibly really damaging to a relationship. They get all eye-rolley over it. But it IS hard or everyone would be happily spilling their vulnerabilities all over the table at every opportunity.
One reason why communication is so hard is because often the problem in a relationship is of the 'my needs aren't being met' variety, and the *assumption* is that if you communicate those needs, your partner will try and meet them because they love you and everything will be golden. But in actual fact, often those needs are fundamental things that will make the other person just go 'yeah, nup, can't do it' and that's scary shit. And our first instinct is to say 'Well then that person's an arsehole who doesn't love you', but that's so idiotically simplistic it makes my brain hurt. One only has to look at all of the 'I want my wife to dominate me' discussions everywhere to get that.
There is a point at which you hit a compatibility issue and that point is where your needs require your partner to become a different person: obviously that's not going to happen. And if they love you*, they might try, oh lord, they may try, but eventually they will fail because that's not who they are.
I have certain needs and it's my responsibility to choose a partner for whom meeting those needs is a natural function of how he relates to me, it should be a joy and a pleasure for him. There can and will be tweaking and compromises along the way, but fundamentally 'how he is' and 'how he relates to me' takes care of any feelings of 'neediness' because I will feel loved and desired and adored because we are compatible in how we show those feelings with each other. The rest is detail.
*Edited to add: (or like you, or lust after you, or think there's potential, or or… etc.).