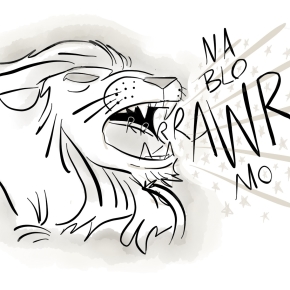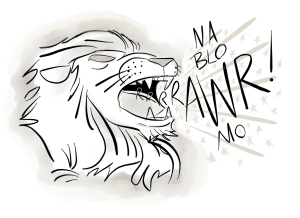 [SubmissiveGuyComics has also done a post for our NaBloWriMo project]
I've just started reading Ann St Vincent's blog. It's a very personal sex and relationship blog, not femdom, but one of those wonderful blogs where the author shares themselves in such a way that you become engaged in their story.
She has recently talked about Andrew, a new man in her life (part 1, part 2 of recent developments), and in all of the angsty reflection that she is going through, she described herself as 'needy'.
I started thinking about the idea of neediness and how it works.
I like to think of myself as 'not needy', but that's not true at all. I need a whole bunch of things, and I only become 'needy' when I don't get them. And that only happens if what I need is not naturally what he offers.
Neediness is less about *me* (or you or you or YOU) and more about compatibility.
I have an advantage in dealing with my needs because 'raaawwrrr female dominant!!' If I want something from him, I just ask for it and he is delighted to give it to me. But people are complex and while that's perfectly fine for 'things I want', it doesn't work so well for 'how I want to feel'. I've written before that I do suffer from some of that terrible 'if I have to ask for it, it's not worth as much' level of passive aggressive thought about some things.
Say, for example, I want him to text me every morning if he is away from me. I'll ask for it, and he'll do it. That works a treat. But then, let's say I want something *sweet* from him every morning and that's not how he normally communicates. I can ask for it and he will figure out something sweet to say every day and he'll send it.
But here's the thing: While he's totally being sweet to me with his obedience in doing what I ask, it's unclear if he is *actually* communicating sweet feelings to me. He's being obedient. And obedience is wonderful, I kink on obedience big time, but I CANNOT (CAN NOT) get love/affection/sweetness/lust/desire/any of those things by pulling the obedience card. His feelings are not something I can demand. At its best, this kind of requirement opens him up to express himself and we have a lovely new avenue of sincere communication. At its worst, he will trawl the internet for 'sweet things people say to each' and throw them into a text for me and be happy that he's done as I asked.
In short: I can get him to behave in a way that *looks* like he has certain feelings by telling him to do it, but then the line between 'doing it because I said so' and 'expressing actual real feelings' becomes very blurry.
I want to see my submissive's feelings. I want all of the affection and love and lust and desire and everything. All of it. And then I want to control it, play with it, revel in it, deny it. But if he doesn't feel those things or he doesn't express those feelings in the specific way that meets my needs, I will become 'needy' for it.
And if that's the case, I'm not suddenly 'too needy' as a person in a relationship, we're just incompatible.