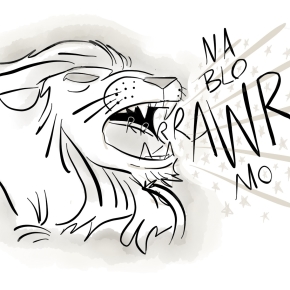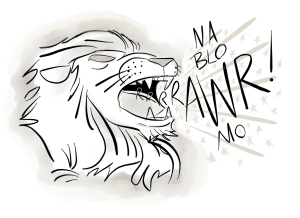 [SubmissiveGuyComics is also doing a post for our NaBloWriMo project]
My head when I want to write a thing, but haven't *actually* got anything concrete itching to get out.
"It's okay, I have 26,000+ words in my drafts!!"
"Holy fuck, what a load of rubbish."
"There's a daily NaBlo theme! 'Stress relief'. Um. Yeah, I got nothing."
"Wanking is good stress relief, maybe I should wank!"
"No: writing!"
"I could wank and then write about it!"
"Ugh. So boring. I'm a boring wanker… Heh."
"Well, what's going on with me lately…"
"Oh! The lovely climbing boy sent me some games!! So sweet!" *runs off to look*
"Wow, this is complicated…"
…
…
"Maybe I should finish those two games I'm already in the middle of!"
"Ugh, don't feel like it…"
"I should update my plugins." *updates plugins*
"I'm hungry." *makes food*
…
…
*checks email*
"Ooh, specials!" *orders some stuff*
"Wonder if I owe anyone emails…" *trawls emails… answers some emails*
"Okay… writing!"
*looks out the window, browses Tumblr…*
"Music! That's what I need!" *puts music on*
…
"Champagne? That seems like a good idea! Maybe I'll have some brilliant champagne-fuelled inspiration!" *gets champagne*
"Seriously, I should eat better. I mean, champagne is kind of mandatory, but have some fucking vegetables woman!" *checks fridge for vegetables, puts things on a shopping list*
"What's the time?"
"Mmmm… champagne…"
"So… topics…"
"I should go for a walk."
"Holy fucking jesus, it's been 45 minutes and I still can't retrieve those games. Fucking Steam!"
"Okay, they're redeemed… soooo… where are they?"
*clickety click click*
"Why is my glass empty?"
"I'm obviously too stupid to use Steam… grrrr…"
*checks email*
*Google: "redeemed steam gifts where are they"?*
…
"Fine, I give up!" *sends support email*
"Okay, writing…"
Ahh, fuck it.