I'm in kind of a slump. I've been here before, it will pass, but talking about it is better than not talking about it I guess.
Being slumpy makes me not want to do things that I know will help me lift out of the slump because my brain goes 'But I don't waaaaaannnt to' like a three year old. So it's a self perpetuating slump. A never ending circle of slumpiness. Slumposity (they are so real words!).
Working on my 'How To' Femdom Series is helping some. Having a project to work on that I care about is good for my brain. It forces me to fire things up. The lovely folks on my mailing list already have a copy of the first book, so there is actual proof that I'm doing *something* other than hiding in a hole. A public release will be coming soon, just ironing out some glitches.
Along those same whiny lines, I have had a shoulder injury for more than 6 months now (I'm too scared to really look up how long I've had it, I'm thinking it's closer to 12 or 18 months). I've been to the doctor, two physios, a myotherapist, had scans (no tears or identifiable damage), cortisone, needling, and am currently seeing a chiropractor. Please do me a favour and don't tell me in the comments how to fix it: it's well meant, I know, but it's also irritating as fuck.
The injury has sapped me of any motivation to get to the gym because upper body work is pretty much off the table. I'm still doing pilates twice a week, so I'm not schlepping on the couch but my body is not happy with me. I feel 'blergh', you know that feeling? BLERGH-slobby-heavy-sluggish. Yeah, that. The irony of that feeling is that I never did any exercise EVER for my entire life (it's a new thing in the last few years) and I always felt fine. Now I have created a body-monster that accuses me with narrowed eyes when I don't give it enough attention.
Next week I'm starting a '10 week challenge' at my gym. It's a murderous regime rife with the potential for injury, but I need an external kick to push me out of this physical and mental space. I've told them I'm injured and they have assured me they will work around it. They will give me a body scan before and after to assess results, I will get an eating and training plan, a personal training session, four group training sessions a week, and supplements to suit. I'm exhausted just writing it out. But I think I need it. Like a smack upside the head.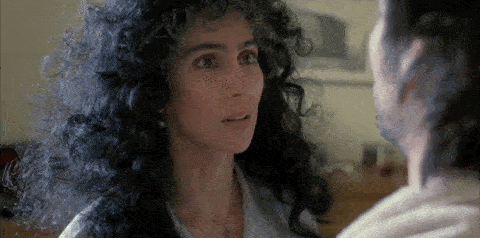 I feel a bit like everything inside me is empty and I need to fill it up, and I fear that there is a black hole in there that I can slip into if I don't get out of my own head a bit. Doing something challenging that takes up physical and mental space and that I can legitimately whine about seems like a reasonable option.
Did I mention that the first group session is at 6am. What the fuck time even is that?! FFS!!
So here's the first anticipatory whine: "But I don't waaaaaannnnttt toooo *throws tantrum*."
Addendum: Please don't worry too much. It will pass and in the scheme of things it's no big deal. Sometimes I just need to be a whiny bitch.