I realised in writing this that I have never had a pair of shoes gifted to me. Not ever. Does that seem strange?
So these are the first. They are from a dear man who I have never met, am hugely unlikely to meet, but with whom I have developed a lovely email friendship through this blog.
In truth, I was concerned about accepting his offer, worried that I would feel uncomfortable receiving such a gift (perhaps a post for another time), but his genuine pleasure in it made it much fun.
Exciting package in the mail + beautiful shoes + delighted 'whhheeeeee!!' on both sides = happies.
Black suede stilettos with corset-style lacing at the back over faux crocodile-look leather, which is continued on the heel *joyful sigh*.
Thank you!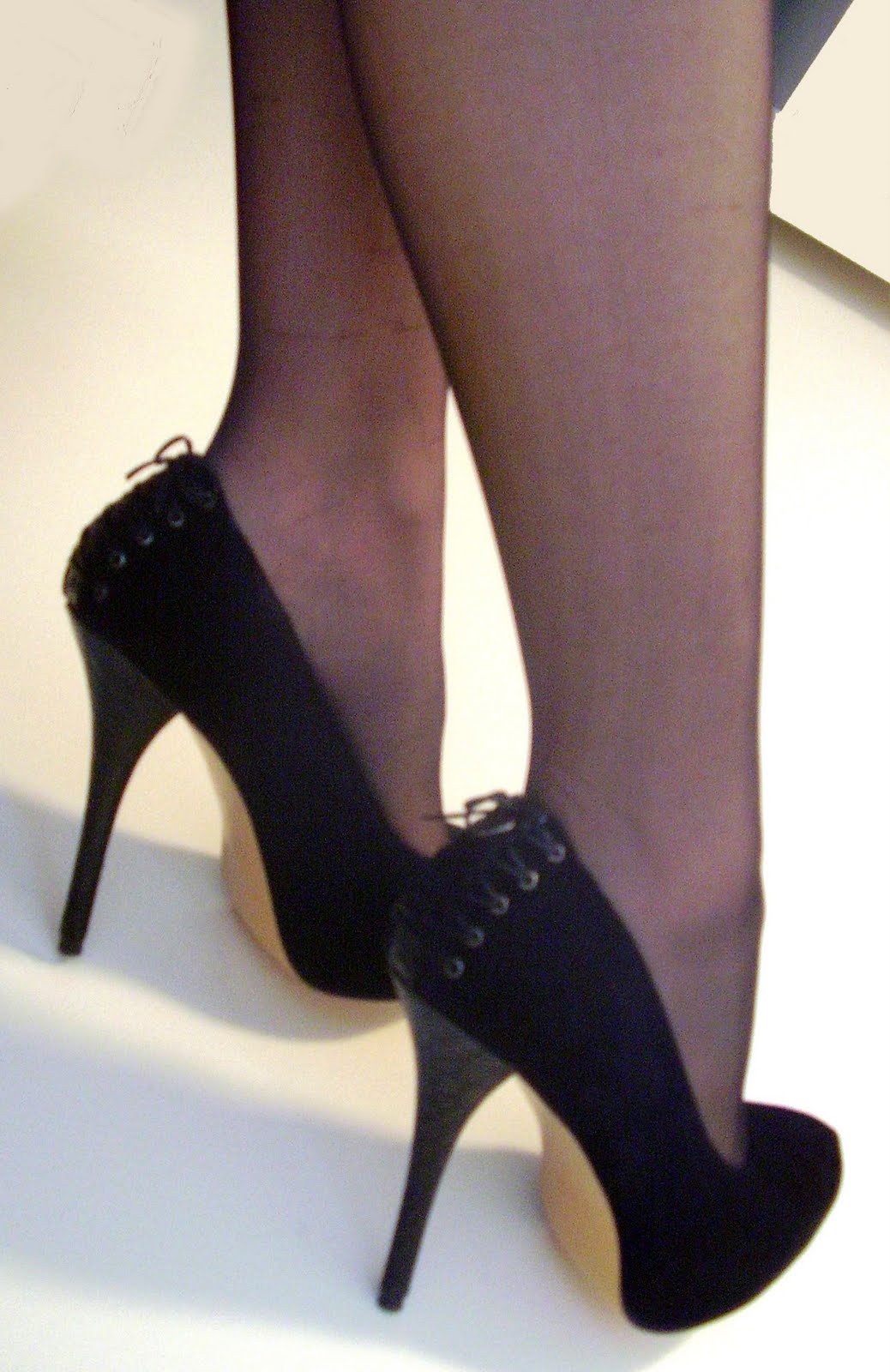 Look at the awesomeness of these heels! Look look!!: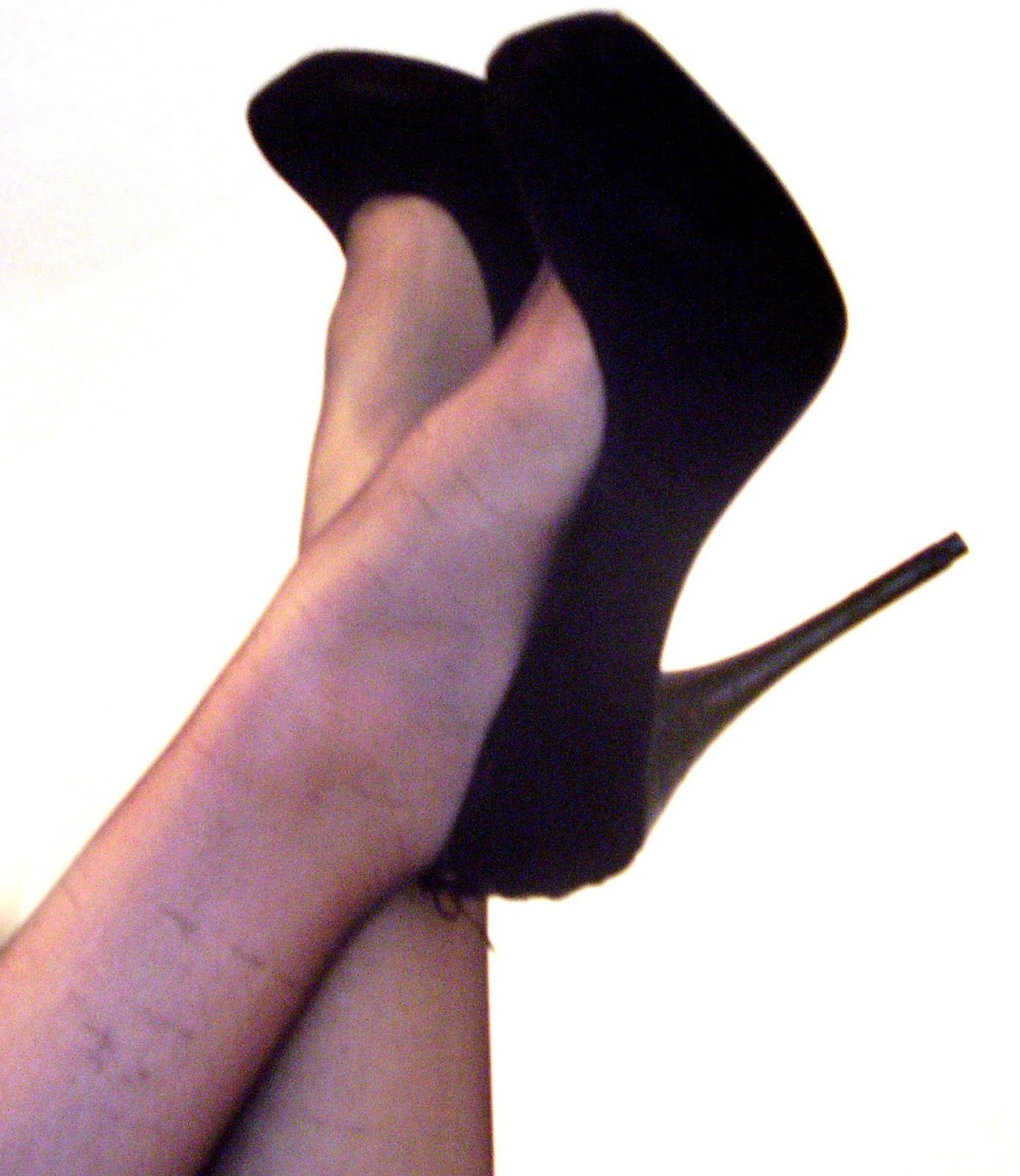 And this one shows the lacing and crocodile skin texture at the back and on the heels… fabulous!:
*more happy sighing*