Twitter followers already know that I bought two new pairs of shoes yesterday… huzzah!!!
This is the first… a pair of summer sandals, kind of butch with the plain bold straps and 'fuck you' buckle, they are a soft black leather with a dark brown wedge heel to femme it up…
Today I wore them out to a late lunch with my vanilla ex who I forced into admiring them and saying how pretty they are… "forced shoe appreciation"… that's a kink, right?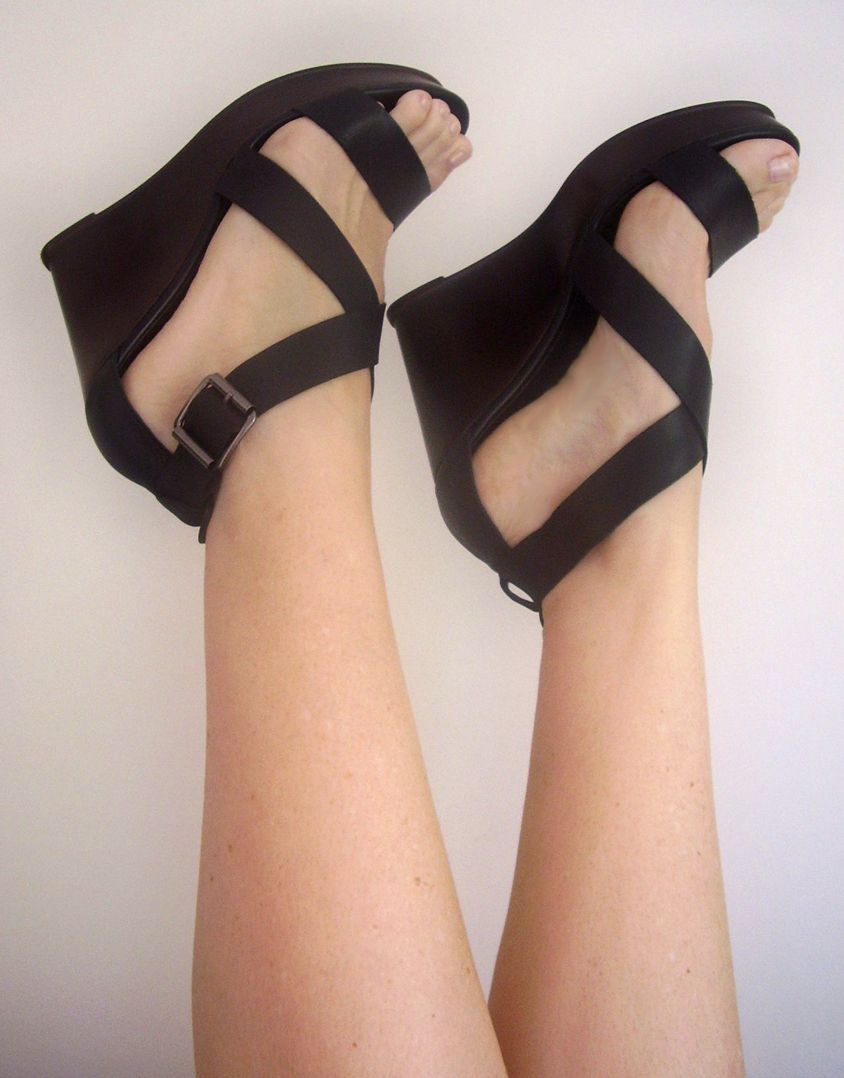 GD Star Rating
loading...