My first attempt at playing with rope, my boy patient and sweet. When I was finished, he looked so amazingly beautiful, I had to capture it.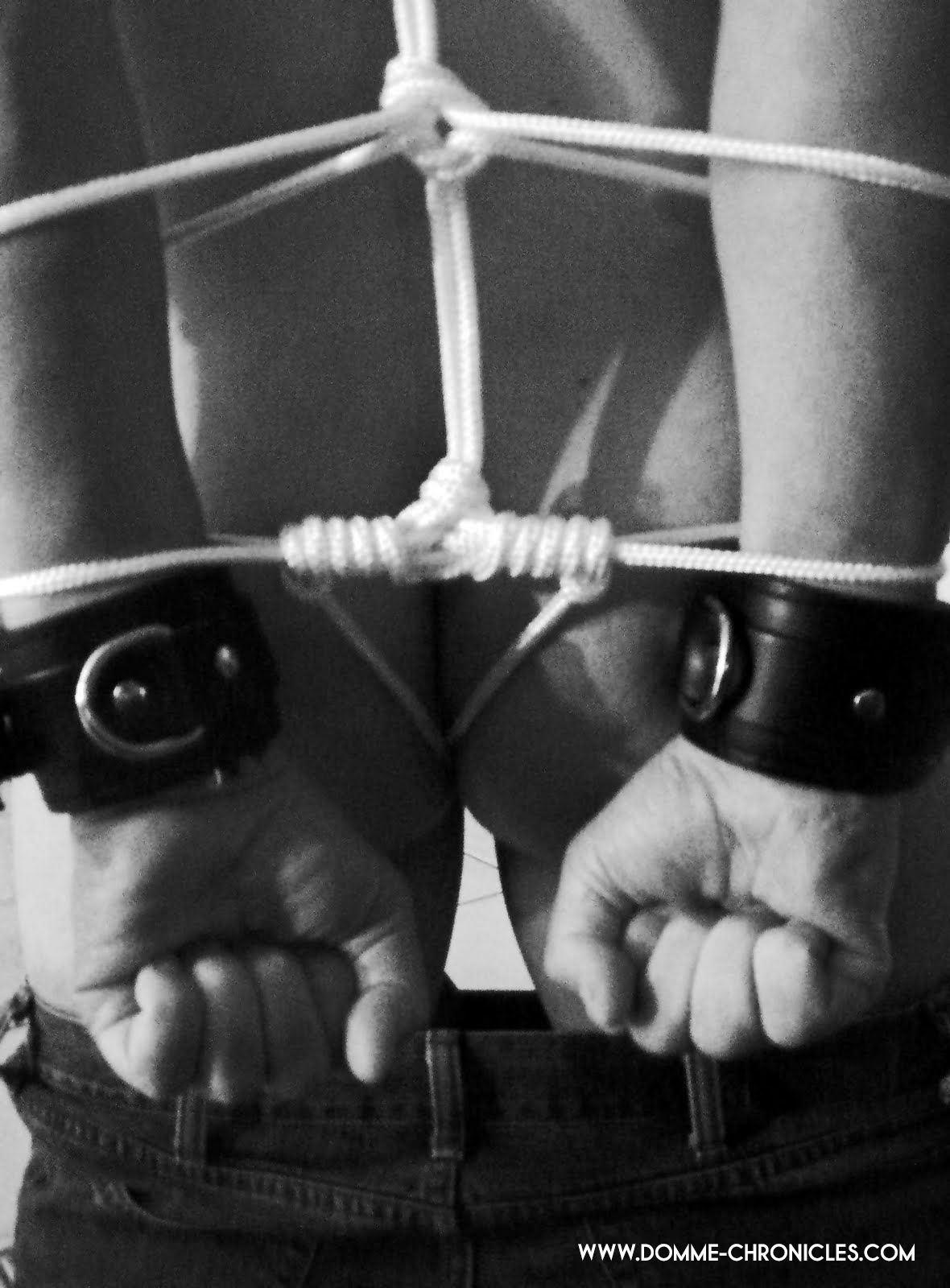 Update: This photo is now featured on Male Submission Art – November 9 with the following description:
This photo depicts my first attempt at any sort of rope bondage. My submissive patiently stayed in position while I played with the rope and when I was done, he looked impossibly masculine and pretty. I love the strong hands and forearms, the power in the fists, defiance even, and the suggestive way that the rope slides between his arse cheeks is delicious. I was also particularly taken with the jeans, not off, but slid down, like I couldn't wait for him to take his pants off before I started on him.