Note: This is another draft dragged up from the depths (of 2014!). Ha! Did I mention that I have about 200 drafts started and then abandoned here on the blog? I do. With this one, I knew the photos were terrible, and I was planning to do better ones. I never did, of course. And here we are :).
This is an amazing leather garter belt that I was lucky enough to be gifted by a very generous friend for my birthday.
It's a beautiful soft leather, with adorable leather ruffles around the legs, and little steel d-rings and hooks to hang all manner of goodies off. It has a little pouch for money, handcuffs, blindfold, nipple clamps… who knows! It's Lara Croft level of kinky arse-kicking fabulous!
Also I love that my quads look like they could do some damage in that bottom shot. Raawwrrr!!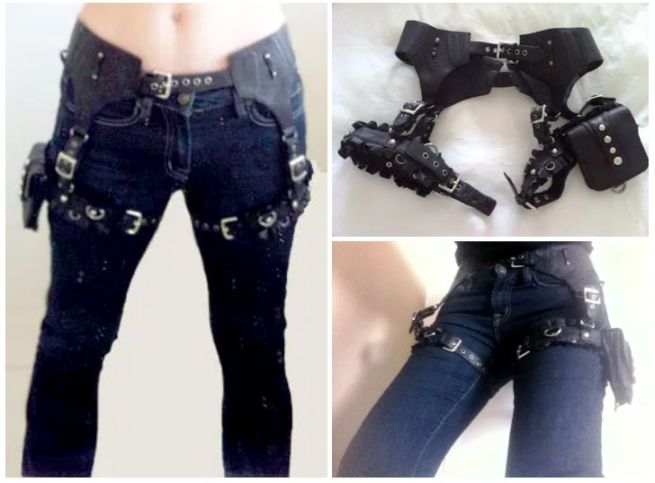 . . .