Domme Chronicles: Tales of love, passion & domination, my book of femdom erotica vignettes, is LESS THAN HALF PRICE on Amazon for a limited time.
It's definitely not a Valentine's day sale, though it is on special until the 14th. This is an utter coincidence!
Normally $6.99, currently $2.99.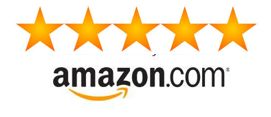 Here's what people said about it in their 5 star reviews:
— "Both fierce & touching, playful one moment & violent the next"

— "This is a real jewel. Gritty and nasty, soft and sweet."

— "Ferns' book is amazing."

— "Some of [the stories] are quite brutal but at the same time the tenderness shines through. Superb."

— "A damn addictive book!"

— "An entire series of stories about love, lust, passion, domination and the world of both submissives and an incredibly human and compassionate domme, this is a must read."
Buy it now for yourself or as a gift.
Other Amazon locations also on sale:
— Australia
— United Kingdom
— Germany