All of Submissive Guy's Comics are wonderful, but when he pays me the compliment of referencing me… well… *swoony happy sigh*.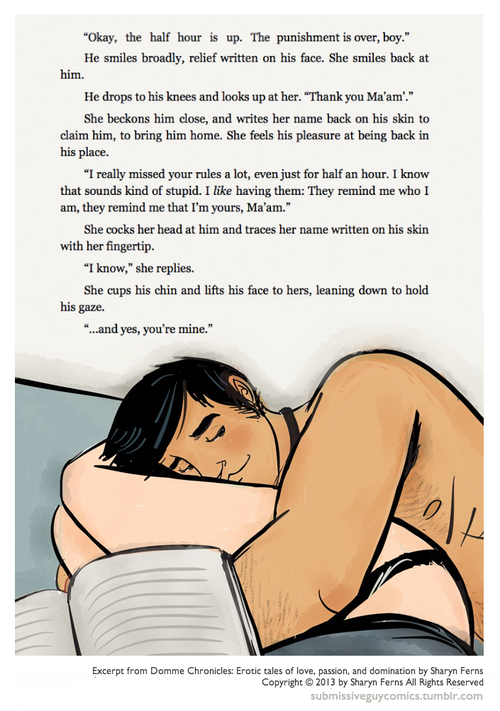 So completely adorable! Happies!!
If you're not following his tumblr yet, you should (and in case you aren't aware, if you add /rss to the end of the tumblr web address, you can get him delivered straight to your reader).