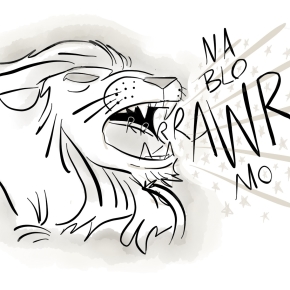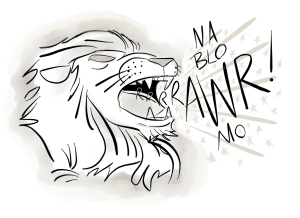 [Beautiful creativity by the super talented Submissive Guy Comics for our NaBloWriMo project].
When you have a submissive who doesn't have hair long enough to grab and use to shove him around, you may have to get a bit more creative *smile*.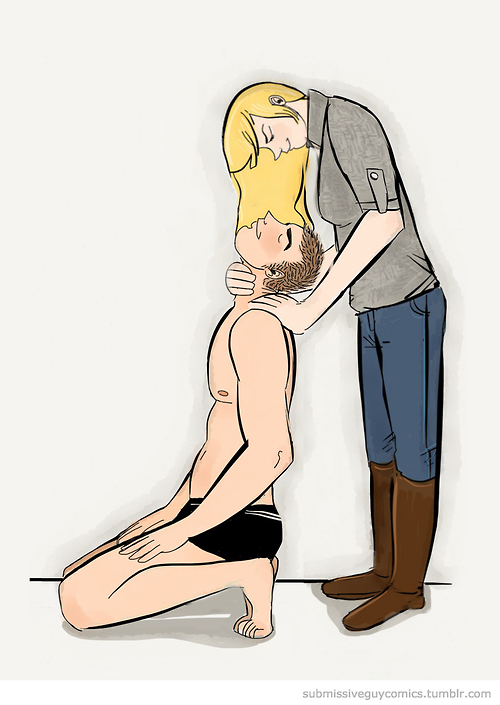 More ideas for shoving him around:
A thumb or fingers in his mouth, hook around his lower teeth, grab around his jaw with the rest (no, he would NEVER bite!).
Cup his chin, force his head back, squeeze his cheeks.
From the front, hand around his neck right under his jaw, apply a little pressure with thumb and middle finger back up under his ears.
Grab his ear/s.
Eh, just have him wear a collar. Sorted *smile*.