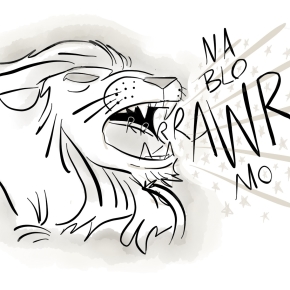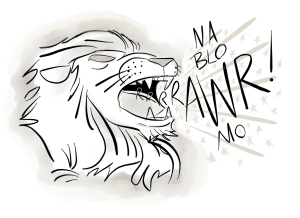 [SubmissiveGuyComics is also doing a post for our NaBloWriMo project]
There are some things I don't talk about, well, lots of things actually.
They're unacceptable for public consumption for various reasons. Sometimes because they are simply too personal, sometimes because they invade someone's privacy, sometimes because they are too revealing, sometimes because there is no way to talk about them coherently, and sometimes because they are so far on the side of 'wrong' that they require a heavy handed justification and explanation and I can't be bothered with that.
My ex boy was a revelation for me. He allowed me to explore things that I had never touched before. I am turned on by things that are extreme, undoable, frightening. Things I normally lock away in my head, never to see the light of day. He revelled in all of it and I trusted him implicitly not to be horrified, not to recoil from me.
One of the things we played with was the idea of me killing him. I'm not sure, really, who led who into the abyss, but we went there together.
I would whisper horrific scenarios into his ear of me doing just that as I hurt him. Describing graphic violence, tearing holes in his body, ripping the skin from his bones, shoving my hands and my cock into new orifices in his flesh and ripping out his insides as he writhed and screamed. Sometimes the violence was too terrible even for me and I would bring in other people to carry out what I could not. The floor would become slippery with his blood.
He wanted me to kill him, the ultimate surrender, for him to suffer in violent and terrible ways and have me leave what was left of him crumpled on the floor and to walk away when I was done.
It was a viscerally hot kind of interplay between us that came from somewhere primal and vicious.
It required an incredibly high level of trust. We had to know that neither of us would turn to the other in the aftermath with that look, you know the one, the disgusted "there's something very fucking wrong with you" look that blames and retreats and is repulsed by what is revealed in those moments.
I don't know if I will (or can) go there again with someone else. There was something very special about him that made me feel safe to reach into places that had never before seen the light of day: his reaction was always to find anything that I brought to him excruciatingly hot. Because it came from me.
I've never felt that level of unconditional acceptance before, I'm not convinced I ever will again. I'm also not sure that's a bad thing: it's not clear how far that rabbit hole actually goes, but I do know I never hit the bottom of it. Not even with him.