I have never actively sought a partner and I have never advertised for one when I have been single. Why? Because it makes me feel uncomfortable: Like I'm a used car to be looked over and assessed for road worthiness, to have my tyres kicked, to have strangers look under the hood and take me for a test drive, and frankly, that makes me feel icky.
It feels to me as if running an ad and vetting responses makes the *most* common denominator the fact that we are both looking for someone. That squicks me. I tend to think that 'Hey, we both want a relationship, let's see if we fit' is completely the wrong place to start. The right place is 'Hey, you seem awesome, let's talk about box girder bridges!'
My gazillion comments on FL, my nearly 800+ (eek!) posts here, THAT'S my ad. If someone finds me interesting, intriguing, funny, awesome, and they are motivated to have a chat to me because I am all that and a bag of chips, then yay! I *am* all of those things (did I mention ego already? I should have!) and I much prefer that someone goes 'Oh my, she's fascinating… Must. Know. More!' *regardless* of my singularity or not.
But but but…
IT ISN'T WORKING.
So I posted a personal ad. An actual one, like I am a used car. COME AND SNIFF MY LEATHER SEATS!!
Here it is:
—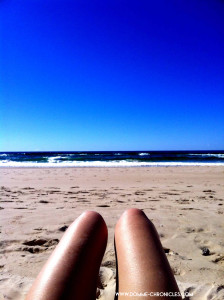 Seeking a long term romantic D/s relationship: a lover, friend, partner, submissive and all round amazing man who is just as comfortable wandering a weekend market sweetly holding hands as he is cooking me dinner before finding himself collared and naked in my bedroom.
Me: Difficult reserved introvert, hard work, articulate, smart, attractive, lazy, selfish (yeah, I know: a real catch, right?! Ha! Can't say you weren't warned…). Generally easy going, but I know what I want and lose interest if I don't get it.
You: Funny, fit, fabulous, fuckable and other f-words (some of them rude) who reads the above and goes 'I am the god she needs kneeling at her feet!'
You are a wordsmith, a thinker, an original and eclectic dreamy eyed romantic who loves kissing and violence, and who blossoms under the affectionate hand of his woman.
You have an optimistic and boyish outlook on the world, and a sense of humour that lends itself to silliness and bouncing. I'd love to see some of that.
I'm willing to deal with distance if we have a remarkable connection (I have a soft spot for North American boys), and if we can come up with a realistic and actionable plan to overcome it (that's going to be on your dime, though). Edited to add: I'm relocatable if it comes to that.
If you are going to step up and contact me, please have your shit together. I don't have the patience or interest to deal with instability (emotional, mental, financial, general 'life-in-disarray'-edness (is SO a word!)). Please be single, monogamous, dependent-free, over 5'10, and under 50.
…What? You expected more?
Well, you'll just have to talk to me then, won't you?
—
It is not linked to my blog for all these reasons, but despite all of that I do still have a little hopeful soft spot for the idea that a lovely boy who reads my blog and who would fit with me is out there reading this, and thinking 'Hey that's so me!'
So this is your call out: If you think I might be pretty awesome, and you fit the bill, then come and talk to me, you just never know: ferns AT domme-chronicles DOT com.