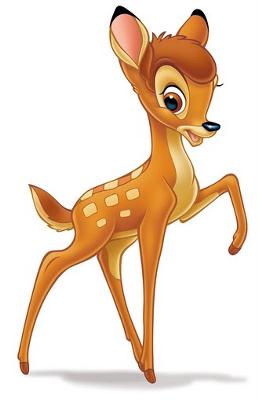 So this is the 'what happened' post.
Firstly let me say that Bambi is fucking lovely. Seriously. He's adorable and smart and sweet and willing and funny and sexy and passionate and quirky and pretty and and… *shrug*… all sorts of good things.
We just… didn't work together.
Intellectually and emotionally, we got nothin'. We talked about it, were both frustrated by it, mused about ways to fix it, but we just didn't fit together.
Intellectually, we didn't fire each other up. One of the things I want in a partner is someone who I find endlessly fascinating, and who finds me endlessly fascinating. You know what I mean: When you sit around talking, the conversation just flows effortlessly around topics that have you both excited and engaged and enthusiastic, and when you look up from this little bubble, you realise that hours have passed and woah how did that happen, and you feel incredibly in tune and close and sweet. And you can't wait to do it again.
Yeah, we didn't do that. Couldn't do it. If I simplify our interactions, they looked a bit like this:
"You know what's fascinating? X!!!"
"Um… no it's not. But Z is totally fascinating!!"
"Z? No. Really?! *sigh*"
…
And even more (and worse!) than that, not only were we not fascinated and curious about the same things, we weren't fascinated and curious about *each other*. I'm not sure why. But we just weren't.
Then without the intellectual 'click', we couldn't connect emotionally.
Emotionally, I am reserved and cautious, which is why I like the dreamy-eyed boys who brim over with unrealistic optimism and flights of fancy. They throw a palette of wildly-coloured open emotionality at my feet, and I toss pebbles into it and watch the colours swirl, and when I have an idea how the ripples flow, when I know how deep it is, I will finally finally dive in.
Bambi is actually more like me than not; reserved, self contained, logical, rational. So emotionally we were kind of like two brick walls with a big space of the intellectual void between us. I thought I could find a way to crack the barrier, get under it, dig around, bring out something more. I was reluctant to give up on him. But I couldn't touch more than the surface.
So yeah, we didn't have intellectual OR emotional compatibility. Couldn't create it. Couldn't make it happen. Even though we both really wanted it to work and were baffled that it didn't, it just didn't.
Don't get me wrong: We got along well enough. We had fun together, we were sweet and kind with each other, we laughed together, we held hands, and touched, and hung out in the world as if were a couple, and the small hints of D/s worked, but there was no depth of feeling behind it.
[writing all of that makes me sad]
Physically, though. Oh my. The sexual chemistry worked WITHOUT any of the above. Wow. My style of play worked beautifully with him, and he lit me up in exactly the right ways to give me what I wanted. He was wonderfully responsive with me, active and aggressive and hot, and he gave back a fabulous energy that made me want more. The kissing, the play, the connection, the energy, the aggression, the sex, the sweetness, the violence, the tenderness, and oh my, did I mention the kissing. Guh!! IT ALL WORKED SO FUCKING WELL!!!
This never happens with me. Mostly if I don't feel a connection, I have zero sexual interest. But not with bambi.
Unsurprisingly though, without the rest, I wasn't able to get the depths I wanted to reach with him. But still, we were able to create a lot of really wonderfully sweet and intense moments that I will hold close for a long time to come. I got to give him some of his 'firsts' which is something really special for me (and hopefully for him also). He said he had the best orgasm he had ever had in his life, and felt the worst pain he had ever felt in his life – both of those make me happy. He could make me come more often and more easily than I could do myself, and he was at his happiest when I had him do that. And when I told him what a good boy he was afterwards, he purred with pleasure. Guh, hot!
There in play, I got to see glimpses of the gooey-eyed vulnerable boy that he was capable of being. I had a little access to all the parts of him that I couldn't reach elsewhere, and vice versa. In play, I was willing to step into the void and I knew he would come with me, that it would work, that he was willing and eager to go there with me.
There, and no-where else.
—
I'm really glad that he came out here, not just for the play (though there is that!), but because the 'what ifs' would have been excruciating if left untested. I am grateful that he was fearless enough to make the trip.
I am also glad that I didn't fall into the sadness I expected to experience after he left. I am disappointed because all of that lovely hopeful potential and wishful thinking didn't go anywhere, THAT's sad, but it was absolutely worth a try. It's *always* worth a try.