More graph porn!
(click the graphs for larger, nude version…)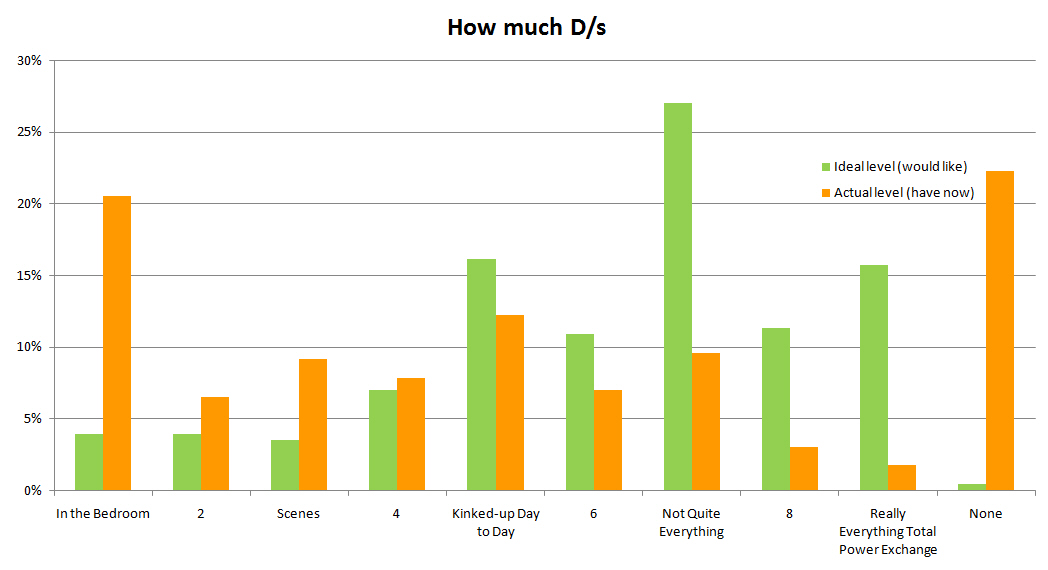 Explanation of categories:
"In the Bedroom"

– as a spice to sex
~

"Scenes"

– may involve sex or not
~

"Kinked-up Day to Day"

– light play whenever, chores are part of the dynamic, big decisions are made on an equal basis
~

"Not Quite Everything"

– the dom is in charge of most things, but there are carve outs, like family relationships, job, children
~

"Really Everything Total Power Exchange"

– no exceptions to the dom's authority

None
The majority of you want a D/s relationship with "Not Quite Everything", this is the same as last year. The largest percentage (22%) have nothing, that's the bad news (me too… *sigh*), BUT a very close second (21%) of you have D/s in the bedroom (yay!).
There are equal and increased numbers of you who would would like either "Kinked Up Day to Day" or "Really Everything – Total Power Exchange" relationships (16% and 16% respectively compared to 10% and 7% last year).
___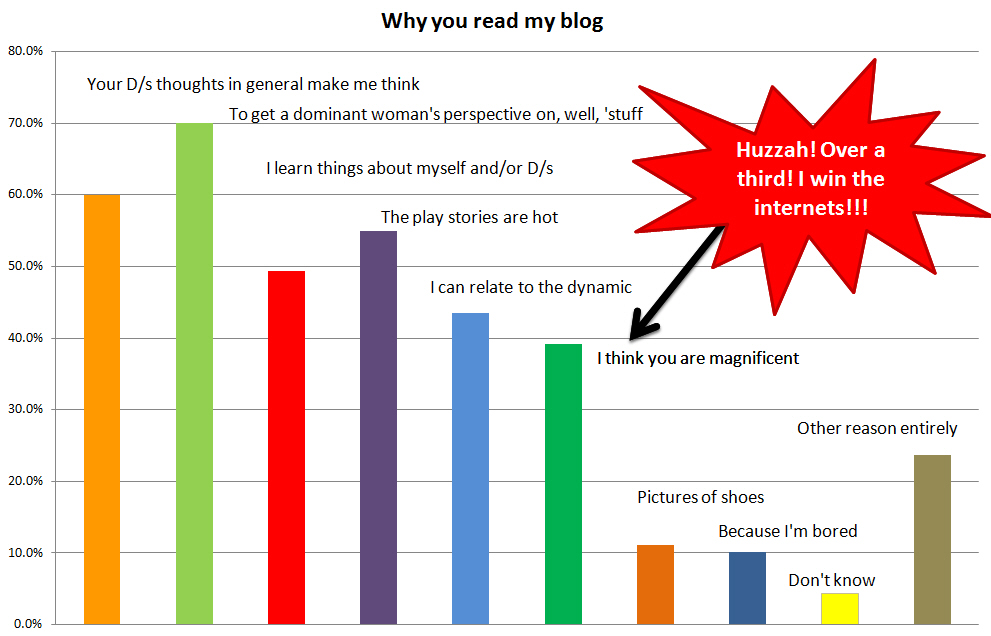 "To get a dominant woman's perspective" is the leading reason for reading. That makes me happy! On the other hand, I am making fewer people think and fewer people are learning anything… meh, thinking and learning are overrated!
Those who chose 'Other reason entirely' left comments. I will share them in later posts (Wheeee! Fun!!).
Now the most important statistic…
I am 6% more magnificent than I was last year!!!
At this rate, I will be 100% magnificent by 2022!!! I can hardly wait! Be scared, be very very scared!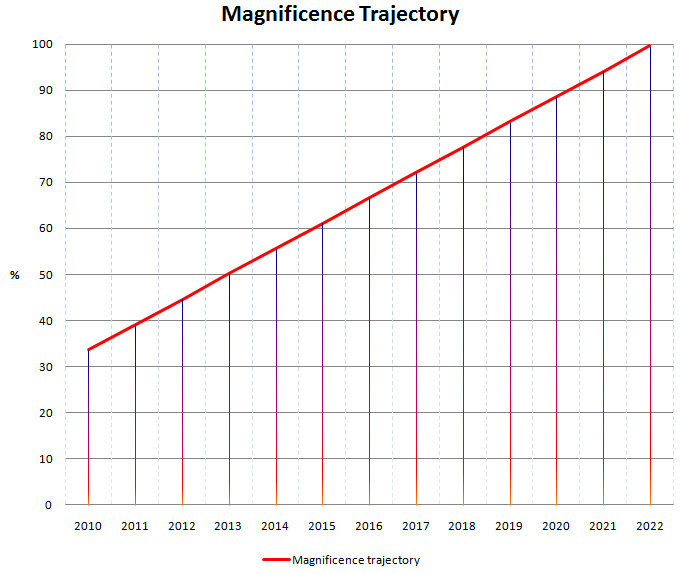 ___
Many more survey results to come as I stretch out the free text parts into about a gazillion blog posts.