I bought this on the weekend. It is beautiful, with 25 inch shoestring leather tails and a lovely hefty weight… *swoon*:
I did not buy this Vollers corset. I tried on a stunning red one and loved the cinched in waist and fabulous curvy look, but I really wanted black and he did not have any in my size… *cries and cries*: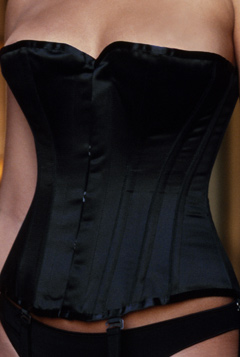 I also bought groceries, but I know you don't care about that!