Almost three weeks after Queensland's flood crisis began, an unprecedented 80 per cent of the state was yesterday declared a disaster zone…
Most of my family and friends are (so far) largely unaffected though a couple have evacuated their homes. I am overseas at the moment, but keeping a close eye on what is going on.
We are expecting the worst on Thursday with a very high tide and a release of water from an overflowing dam upstream which will send a lot of additional water down the already flooded river.
They are expecting 30 suburbs in Brisbane to be flooded in the next couple of days, but we are luckier than many smaller towns out West and up North which have all but been evacuated due to floods.
And still… some folks are managing to keep their sense of humour: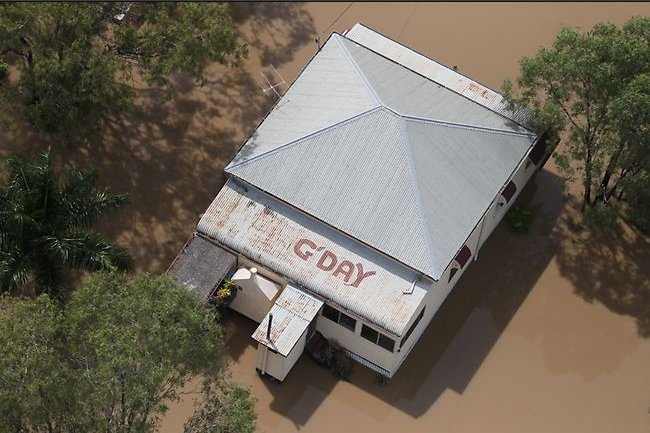 Gotta love Aussies, right?