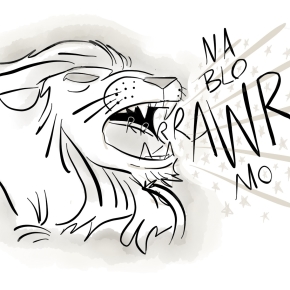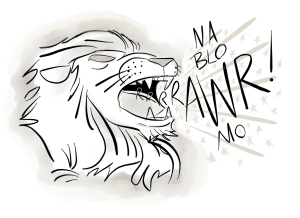 [SubmissiveGuyComics is also doing a post for our NaBloWriMo project, though he's hiding some of them on Twitter so if you aren't following him, you should… ]
There are people on the internet who will lie to you.
I KNOW RIGHT?!!
So shocking!!!
*laugh*
This is not a public service announcement.
I know people lie. Or hide things, BIG things. Of course I know this.
That doesn't surprise or baffle me. People are greedy and selfish and want something and they will lie to get it. Or they're just fucking about and think it's all a a big game: it's only the internet so it doesn't matter. All sorts of things. Eh, that's life.
But the thing that DOES surprise me is the ones who, when caught out, cannot see anything wrong with it. They will nearly always try and weasel out of it (slippery little suckers), but if they are really caught, and they know it, they'll do some version of 'Aw shucks, well yeah that was a lie, but now you know, so we're good right?' And when I say 'nope, see ya', THEY ARE BAFFLED.
A step further: When they can see that I'm definitely NOT okay with it, and don't give a shit about their reasons or excuses, they will inevitably turn it on me ('what's wrong with you that you won't give someone a second chance?!' etc) because obviously there's something wrong with ME that a lie is such a big deal.
THAT surprises me.
When it happens I feel like I'm looking at some kind of alien creature squirming in a bucket. Just… what the ever loving fuck?!
People are endlessly fascinating.