Things that are making me smile today…
___
My new favourite term: Carly-Simoning – present participle of Carly-Simon (Verb)
Origin: I made it up! Related to the song "You're so vain", and particularly the line, "You're so vain, I'll bet you think this song is about you…"
Definition: When you think something is about you, but it's not, you are Carly-Simoning.
Usage: I wasn't even talking about you! You are completely Carly-Simoning!
Note: Carly-Simoning is the new black…
___
My 11yo niece thinking I am awesome and actually asking me for music suggestions.
___
Being able to tell people I went to the film premiere for a porn film.
___
Someone discovering obscure Australian music that I never expect anyone outside of the country to hear:
___
This t-shirt (does this t-shirt make my nipples look big?)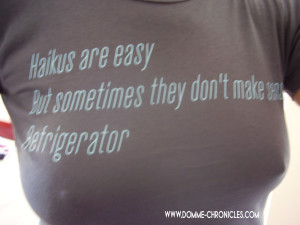 Yeah, my breasts are poetry-challenged:
Haikus are easy
But sometimes they don't make sense
Refrigerator
___
This song:
___
OMG adorable:
___
Kissing: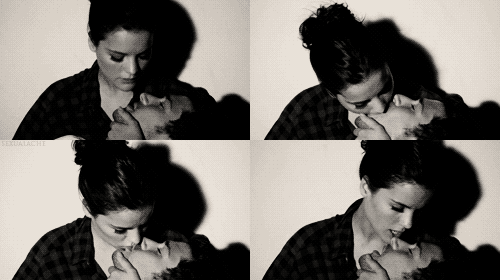 ___
Drinking too much at lunch on a Thursday.
___
Edited to add:
Being compared to Wanda Sykes because "like you she can make 'fuck, shit, cock, balls' and whatever seem all flowery and light-hearted. Ninja." Ha! "Ninja"… Words cannot express how much I love that!
___
Inappropriate wearing of my awesome new harness (that is not a picture of me, btw!)
___
My amazing new corset:
This *is* me…
(and when someone else does up the corset, oh my, my waist gets tiny tiny fabulous…):
___
This is not me (but the photo better shows off the gorgeous corset):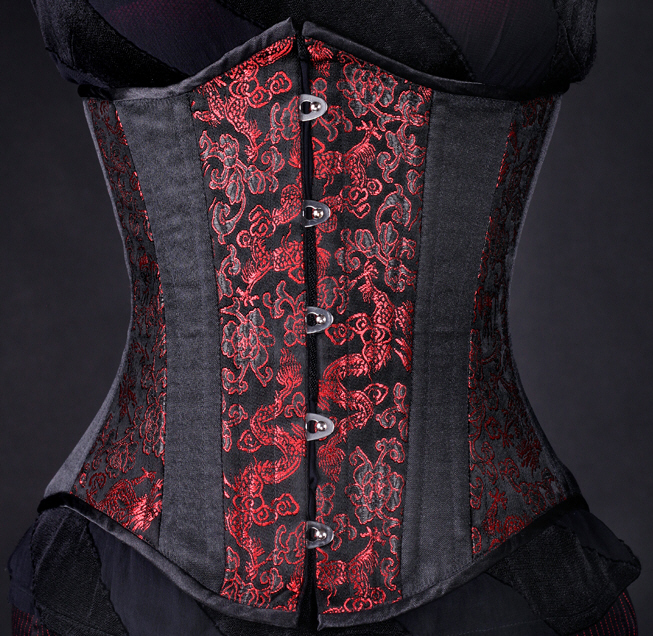 So, what's making you smile today?