Inbox:
hello mistress..
—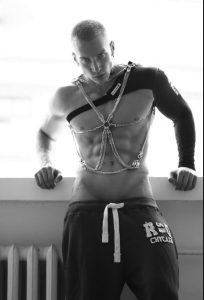 Hello 25Msub-in-another-country,
Stolen picture, nowhere near me, two word email.
No thank you.
Ferns
—
For your amusement, this was the picture he had on his profile (cropped to exclude the cover details and the head of course, for anonymity :P). It is Russian model Matt Voskrebentsev, photographed by Sasha Kosmos. SEEMS TOTALLY LEGIT!