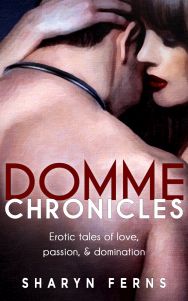 You know I wrote a book of hot femdom vignettes, right? Of course you do! It's over there on the right (are you seeing this in a reader? GET OVER HERE AND LOOK!).
It's been positively reviewed over on Cara Sutra Sutra by a Pleasure Panel reviewer! So excited!
…there is a whole chapter simply on kissing; however it is so detailed and intense that it leaves you just as aroused and enthralled as one of the chapters on sex (of which there are many).
I'm so delighted when someone likes my writing! When someone likes it and says so out loud it's even better!
Go read the review.
Then buy my book.