Thanks to my personal ad, I have found the most fabulously amazing submissive man who fits me just right, and we are going to live happily ever after!!!
Woot!!
*sigh*
Okay, not really.
Here's the results, in interpretive dance…
*does weird flaily dancey thing, fast-slow-happy-sad-flowy-jerky-awkward, ends up curled in the corner rocking back and forth…*
Oh, and here it is in graph-porn form: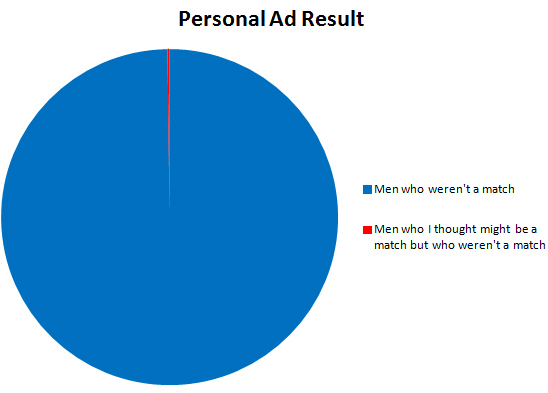 And finishing in song:
"Seems to me like I'm just scared of never feeling it again… but I've got high hopes…"
GD Star Rating
loading...