I haven't posted any shoe pictures for ages. Main reasons for this:
I'm living a life of leisure at the beach now, so I'm pretty much living in thongs (flip flops, you perves!)
Related to the above, I haven't got the myriad of occasions to wear fabulous shoes any more. I know: boo!!
I no longer pass fabulous shoe shops on a daily basis to be tempted by new shinies, regardless of 'need or not'
So here's a double hit.
These are not new, but they are as yet unposted – fabulous red strappy stilettos with silver buckle features.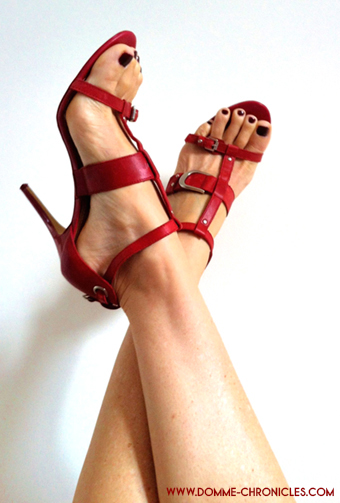 And this is what I am wearing most days. I know, shoe aficionados… sacrilege!!