Not 'moved' in an emotional sort of way, but in a 'physically moved house' kind of way.
This is my fifth day without internet access. I have briefly snaffled access using an old mobile broadband thingie that I forgot I had. I am hoping to get connected for realz today.
Not having internet access is a strangely isolating experience for me. It makes me feel kind of anxious to not 'talk' to people I normally have pretty regular exchanges with. My twitter peeps have been kind enough to fill the void with some sweetness and silliness, thank you!
I'm not living in the dark ages, so saying 'no internet' is kind of a lie. I have internet access on my phone, which is the most frustrating thing EVER! I become annoyed and incoherent on it, so twittering was fine, reading emails was okay, but reading anything longer than a few paragraphs wasn't happening and writing anything longer than a sentence generally ended with some version of "FUCK YOU!!!" to whoever I was trying to communicate with (sorry about that!).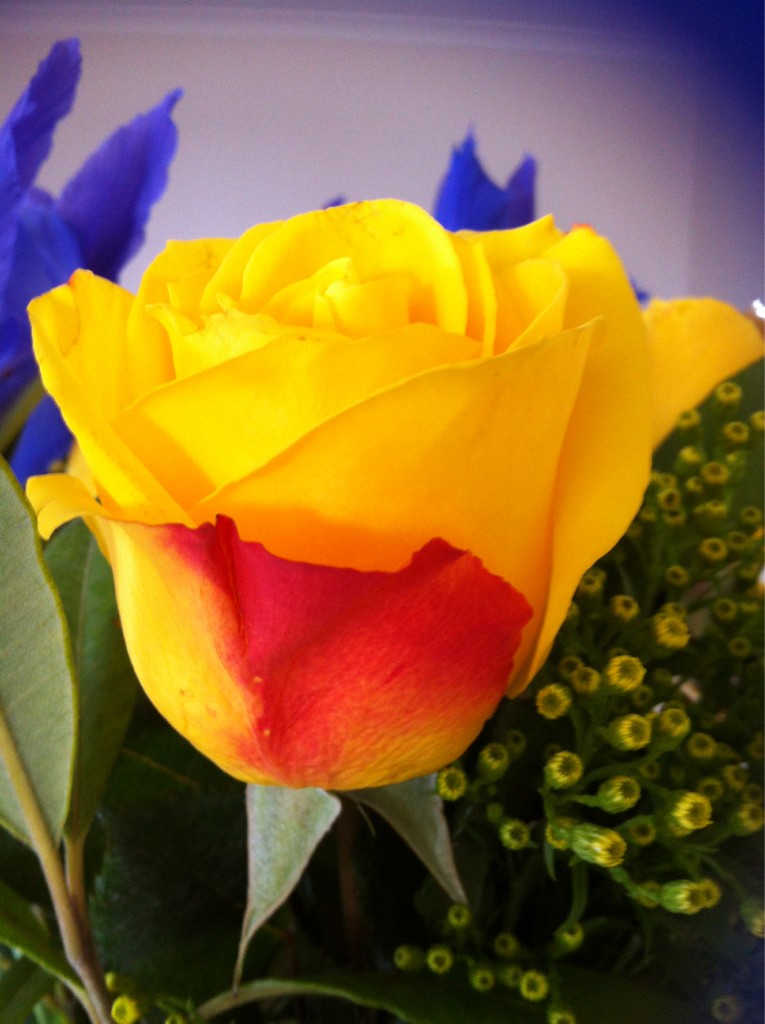 Frankly, the day without power was worse than the multiple days with no-internet. No hot water, food slowly going off in the fridge, my devices rapidly losing their respective charges, no coffee, nothing hot to eat, and after a charity dinner for my benefit, I went to bed at 9.30pm because the alternative was sitting in the dark all alone. Hello 80-year-old-me.
So, after all that, I am moved and settling in quickly. A lovely man sent me a bunch of 'welcome home' flowers which included this stunning bloodied yellow rose. Thank you!
It's morning, I am having coffee, sitting in my new lounge room looking out through my floor to ceiling windows, over my sunny deck. I have not moved far, I am still at the beach. The park across the street is dry, we haven't had much rain lately, but there are two huge Norfolk pines just there, a light breeze making them look as if they are waving fingers at me, and through the trees, I see the ocean.
*happy sigh*
Did you miss me?! I missed you!!