This word cloud shows a glimpse of the tenor of this blog… I want a lot and maybe get it sometimes, and maybe I just like and need some fucking, and it's like, never enough… or something…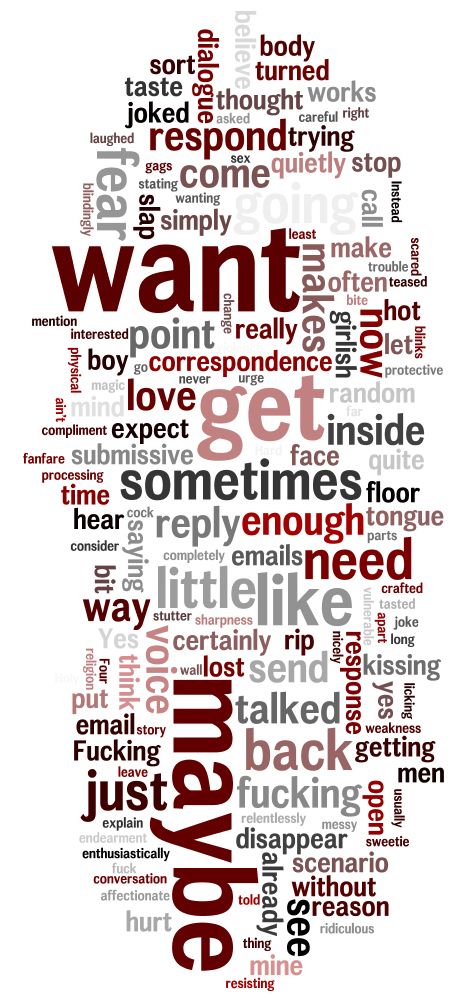 I like very much how it puts random words together:
"scenario without reason"

"licking yes"

"disappear already"

"weakness getting men"

"slap fear blindingly"

"affectionate hurt"
I need to write more about kissing, obviously.
Happy new year, everyone!
GD Star Rating
loading...