For all the bleating all over the kinky sites on the internet about how male subs are a dime a dozen, they are everywhere, they are common as muck and outnumber dominant women about a billion to one, I have an observation, just one, a single one…
I looked into a bondage workshop that was happening in my local area last week. There was a public list of those who were 'going' and 'maybe going'. Of 59 possible attendees listed there, 2 were submissive men. THIS is what that looks like *: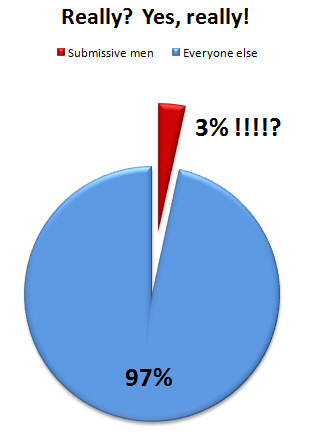 Just sayin'.
* Wheee, a graph!!! You know I have the hots for graphs!