Our last date was a week and a half ago. I wanted to talk about his email, to see if we could shake something loose to take us forward.
We'd had trouble lining up a time for our date, partly him, partly me, and he rescheduled the day before we were to meet. I was soon to find out why that was *cue dramatic music*.
This was the most dates I've been on with anyone for a million years (though arguably, having multiple-days-at-a-time of a visiting submissive with the requisite compressed 'dating' timeline is comparable, it doesn't really feel comparable). I've forgotten how relationships progress, to be honest, though this kind of cold-start online dating is new and unfamiliar to me.
I wore the flowered jumpsuit which I'd crowdsourced opinions about on Twitter before I bought it (thank you! :)), killer heels, had chosen a Greek restaurant about half way between our houses.
How did it go? We greeted each other with a hug-kiss, sat down, made nice for a bit, and ordered. I thought I'd hit The Serious Talk head-on.
I took a sip of wine, leaned in: Right, Serious Talk time…
Him: Wait… first I have something to tell you…
Me: Ok, sure.
Him: I met someone and it's getting pretty serious very fast… [explanation]…
Me, no doubt with shocked face: Oh… well… congratulations. Good for you.
I had assumed he was dating around, as most people do when 'online dating' but it was very unexpected.
We talked about it some. He said it had moved really fast, that they hit it off famously in all the ways you hope for when you're dating: Late phone calls into the night, great sex (he did not say that, I assumed :P), overnight stays, he had even met her bestie (he rescheduled our date for that, so I'm clear now on why he was having trouble making time for me). Woah.
So that sorted all those thinky-thoughts then, didn't it? *laugh*
He felt he owed it to me to tell me in person. Seriously, it's next level 'good man'. Of course, he didn't have to: An email or text would have been fine, but I appreciate the intent.
I imagine if I was really invested it might have been super-awkward having to sit there after he said 'yeah, nah', but as it was it was actually a lovely little get-together.
We had a chatty relaxing dinner. Perhaps not having to try meant we could have real conversations. Or perhaps, from my side, having geared up for The Serious Talk, I was ready to open up more.
I did not give him my books/blog/podcast links because it didn't matter any more, but we talked about BDSM and D/s and power dynamics a bit. I told him I'd written about him as 'My Gentleman'. He seemed fine with it, very curious, but otherwise not bothered. I also told him that my readers would be bummed about it not working out and would be all 'we were all rooting for you!' :P.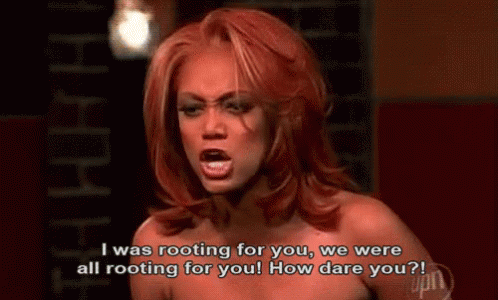 I feel… a bit of relief, and a bit of sadness.
I feel relief that I can stop 'trying', and I was trying. Because I know a good man when I see one, and on paper it should have worked. And I feel sad, less over him, and more over myself in a 'why is it so hard for me to FEEL things' kind of way and an 'if I can't feel things with someone I genuinely like, what do I even do?!' kind of way.
As I mentioned in my previous post, I thought that maybe discussing the email he sent would lead to some frank conversation that might open a door, and I was going to try and step through it. To see if I could make something work. I'm not sure that was realistic, but I was willing to give it a go.
So, it's not to be.
I'm happy for him. He's lovely, and he deserves someone who's shown they are mad for him quickly and fully. Would I have got there with more time? I don't know. I can't know. And part of my relief is in not having to put that effort into trying to give it a really good go, and discovering it still didn't fire up. I was dreading the work, having him get invested, and then having to say it wasn't working for me.
I'm glad I didn't have to do that. End it, cause hurt, be hurt, I mean.
I gave him quite a few sincere compliments about his emotional maturity, acknowledging his vulnerability and courage in raising issues with me frankly. I meant it. He was equally complimentary, which was nice to hear, of course.
We actually had a good evening, light and fun and interesting, with a sweet, warm hug goodbye: A testament to mature adult dating.
I wished him well with the relationship he was embarking on, he hoped I would find what I was looking for. It was positive for me to spend time with a good man, to be reminded that they are out there.
I feel… lonely now in the aftermath. Sad. Not about him specifically, but about being so fucking difficult, about feeling nothing even when things align.
I feel sad about lost potential, just… about potential in general.