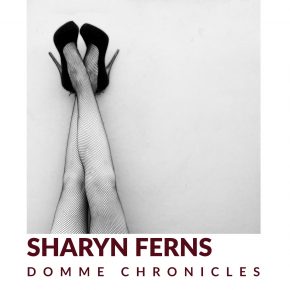 Subscribe to my femdom podcast: iTunes
___
This is an experiment in podcasting, welcome to it *smile*.
The Domme Chronicles podcast is available on iTunes and while some of my old audio clips have made it into the podcast, this is the first brand new one. There will be at least one more and then I will see how I feel about it.
The questions I answered include:
How can I make receiving anal sex more domly?
Have you ever fed a man with your feet?
I laughed a lot in here: you'll have to listen to see why…
Shy about being 'a Domme' around others, is this normal?
How can I make my submissive boyfriend into a painslut?
How do you feel about body hair on male subs?
Have you ever done a 'forced bi' scene?
Do you want your sub men to cry?
Can you recommend a good resource for beginner rope play?
As promised, the bondage books I own and quite like are (for what it's worth, I find youtube videos much more useful than books):
Two Knotty Boys, Showing You the Ropes
Lee Harrington, Shibari You Can Use: Japanese Rope Bondage and Erotic Macrame
I can't really be sure that everything podcasty works until I publish it, so let's see…!
Edited to add:  Um… it's been about 20 minutes since I hit publish and the audio is not up on iTunes yet. So I'm hoping it just takes a while vs not working at all… Patience is not one of my virtues… :P.
Edited to add more: Okay it took about 2 hours, but it's up on iTunes like a proper podcast now!
___
Want to ask me something? Pop on over to my Ask Me page and do it: even if I'm slow, I WILL get back to you! It's completely anonymous, even to me, so nobody will know it was you…