I headed down to the beach today. There is a path directly across from my new apartment.
Apart from just… well… walking on the beach (yay!), this made me so happy, I had to go back and get my camera to take photos: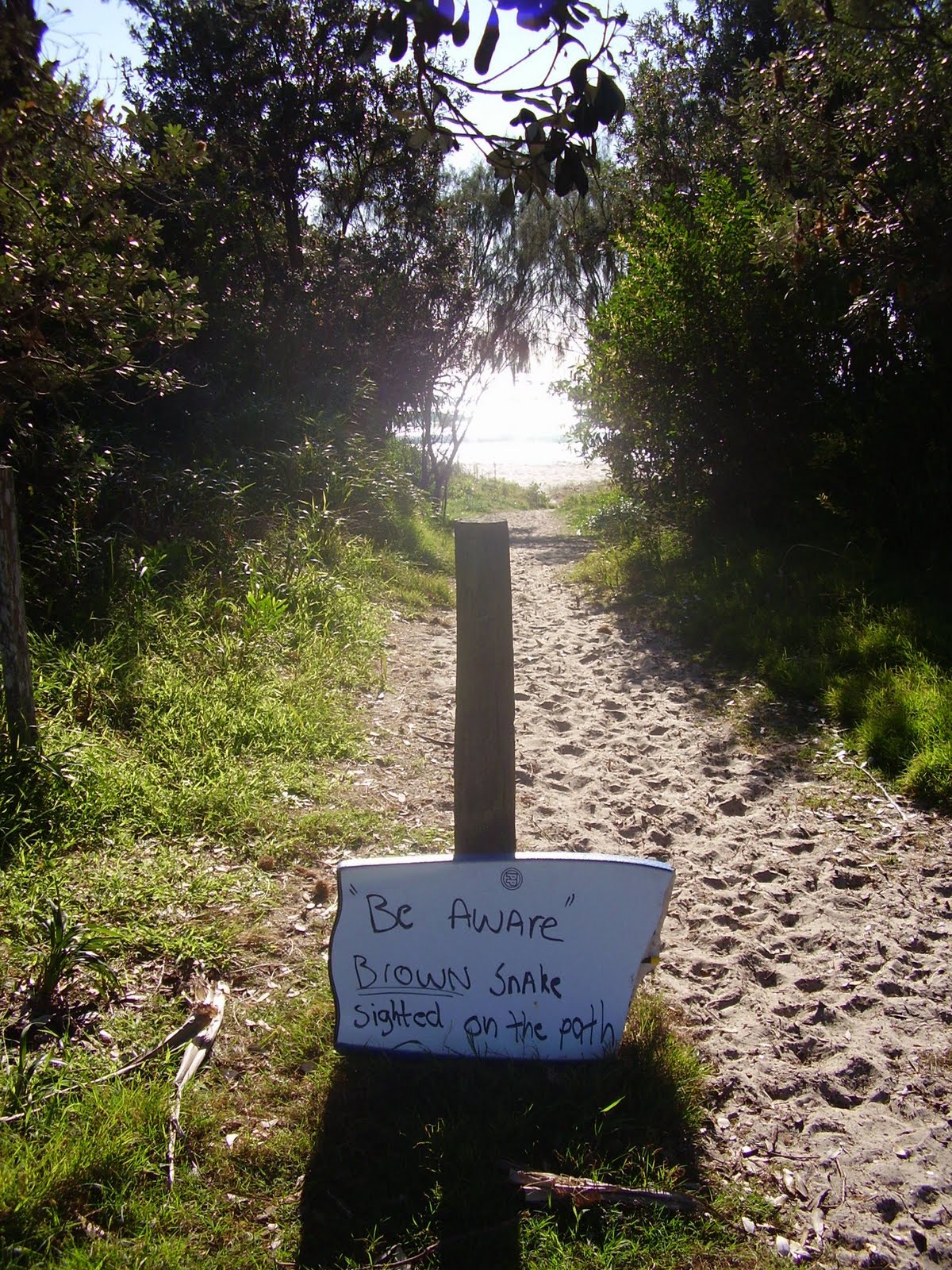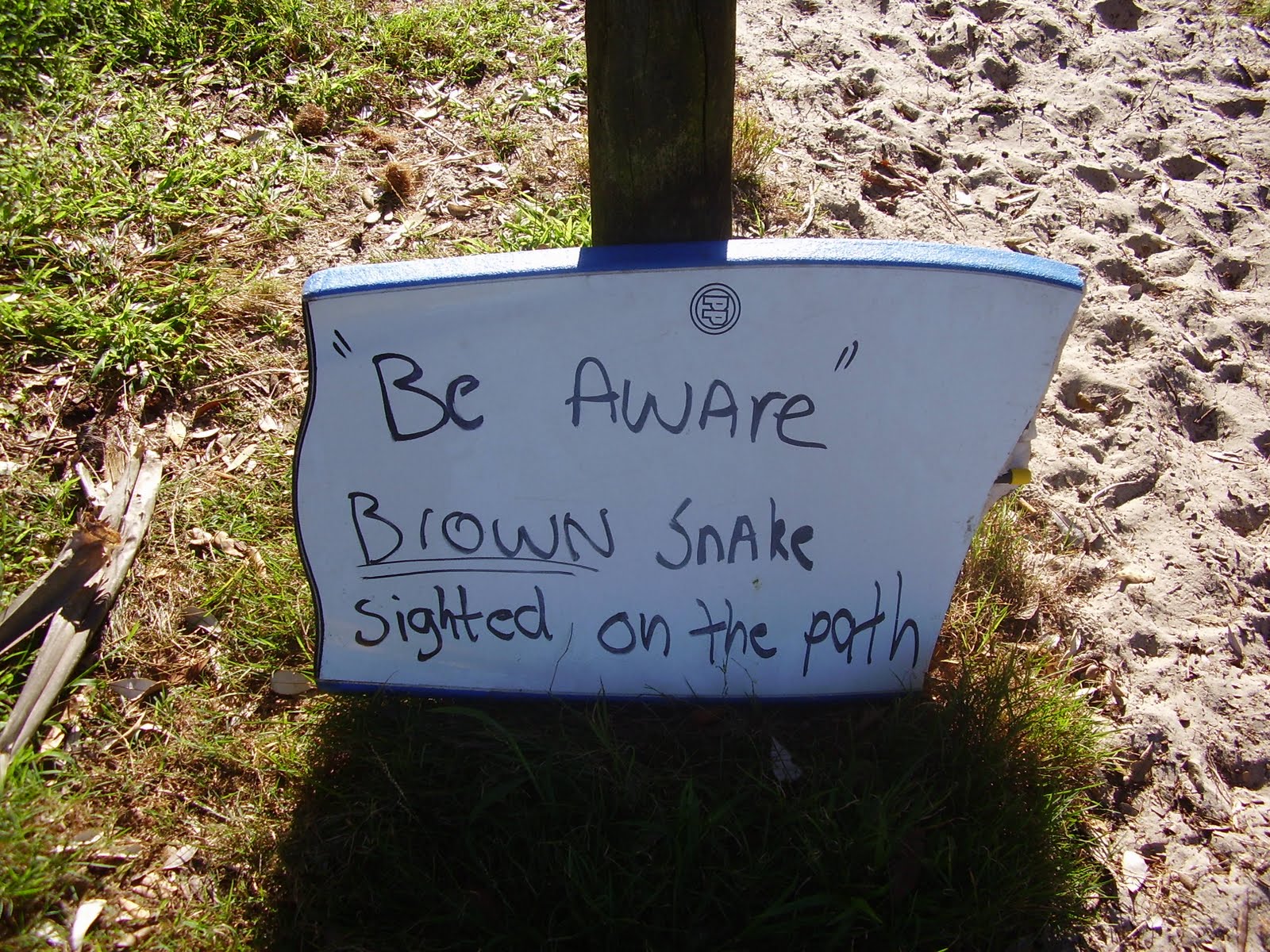 *laugh* What kinds of awesome?
Snake! On the beach!!! In all my years of going to the beach, I have only ever seen a snake on the beach once. Of course, it was when I was with an American visitor… I suspect he never really believed me that that NEVER happens… NEVER. I can hear him now, telling others "…and not only that, it's true what they say… they have snakes everywhere!!! On the frigging beach!!!"
The warning is written on a broken boogie board… what's not to love about that?! Where did they even get it to write the sign?
The sweetness of it… "Hey, a snake, we better be warning people, dude!" (I am imagining young surfers…).
*BROWN* snake… underlined… not just a snake but a brown snake (very poisonous: hey path-walkers, we wouldn't bother except, you know… *poisonous!!*).
*happy sigh*