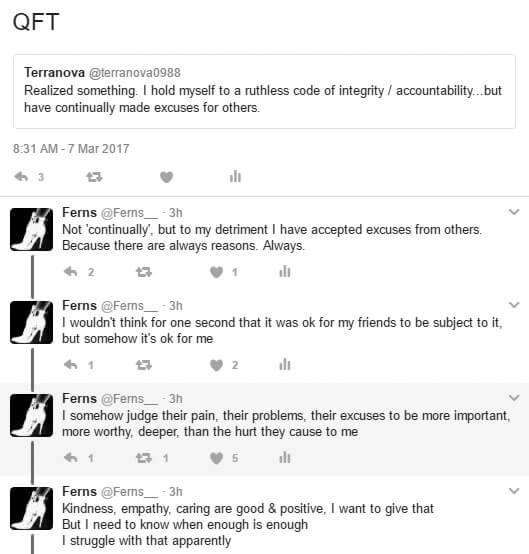 There is more, of course, there is a story. There is always a story.
I make my choices, even if the choices aren't so healthy for me, or for others. I make them, I own them.
I am not surprised by how it played out, and I am grateful for that lack of surprise: my instincts are sound and they serve me well.
There is some hurt, some anger. But mostly I am sad.
Feeling a little lonely if I'm honest. It's rare for me to feel lonely. Even though I am most often alone.
Melancholy.
I might write about it soon.